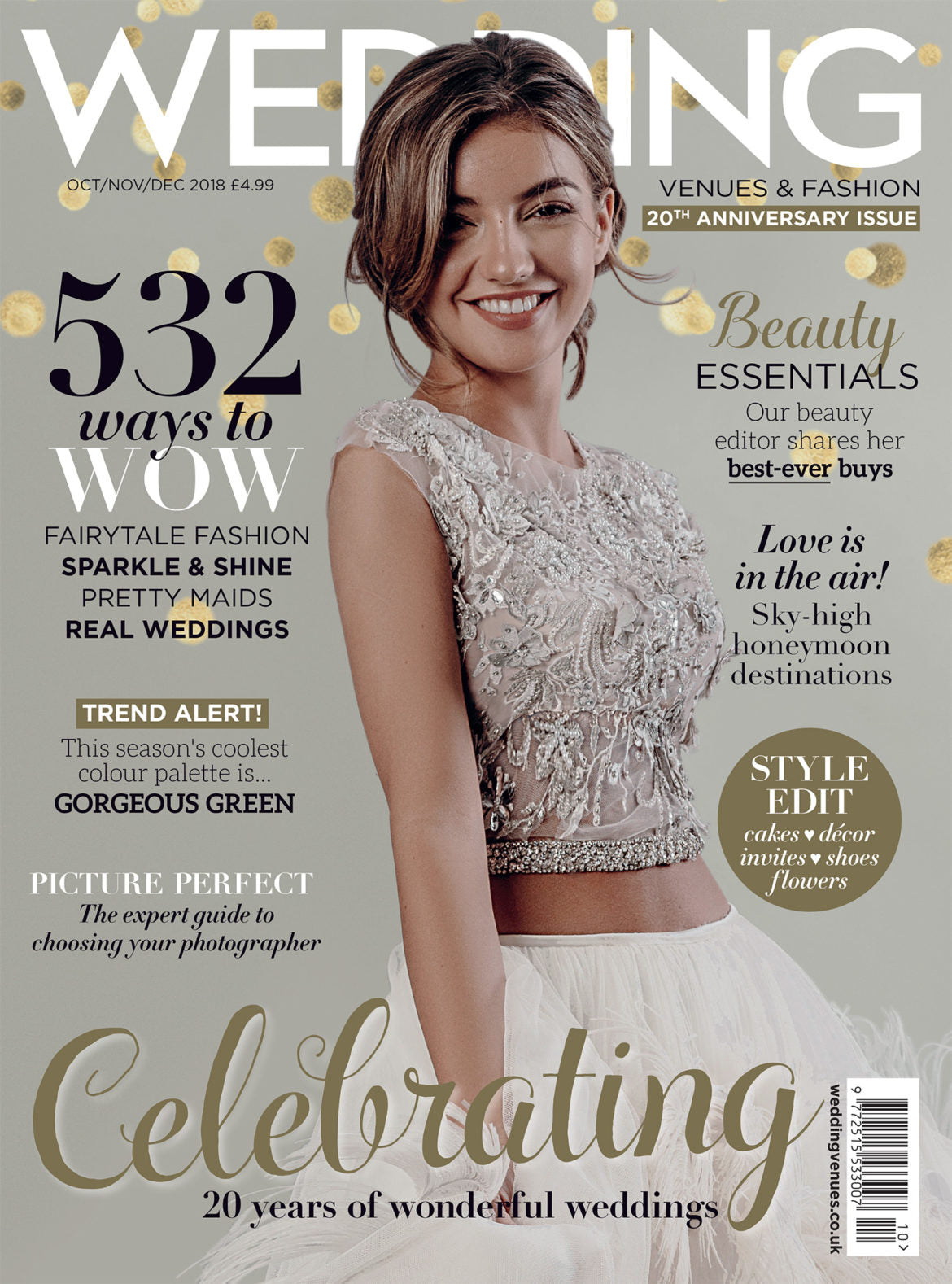 WEDDING VENUES & FASHION
As Wedding Venues & Fashion celebrated their anniversary, Caroline spoke to the magazine about how her designs have changed in the last 20 years.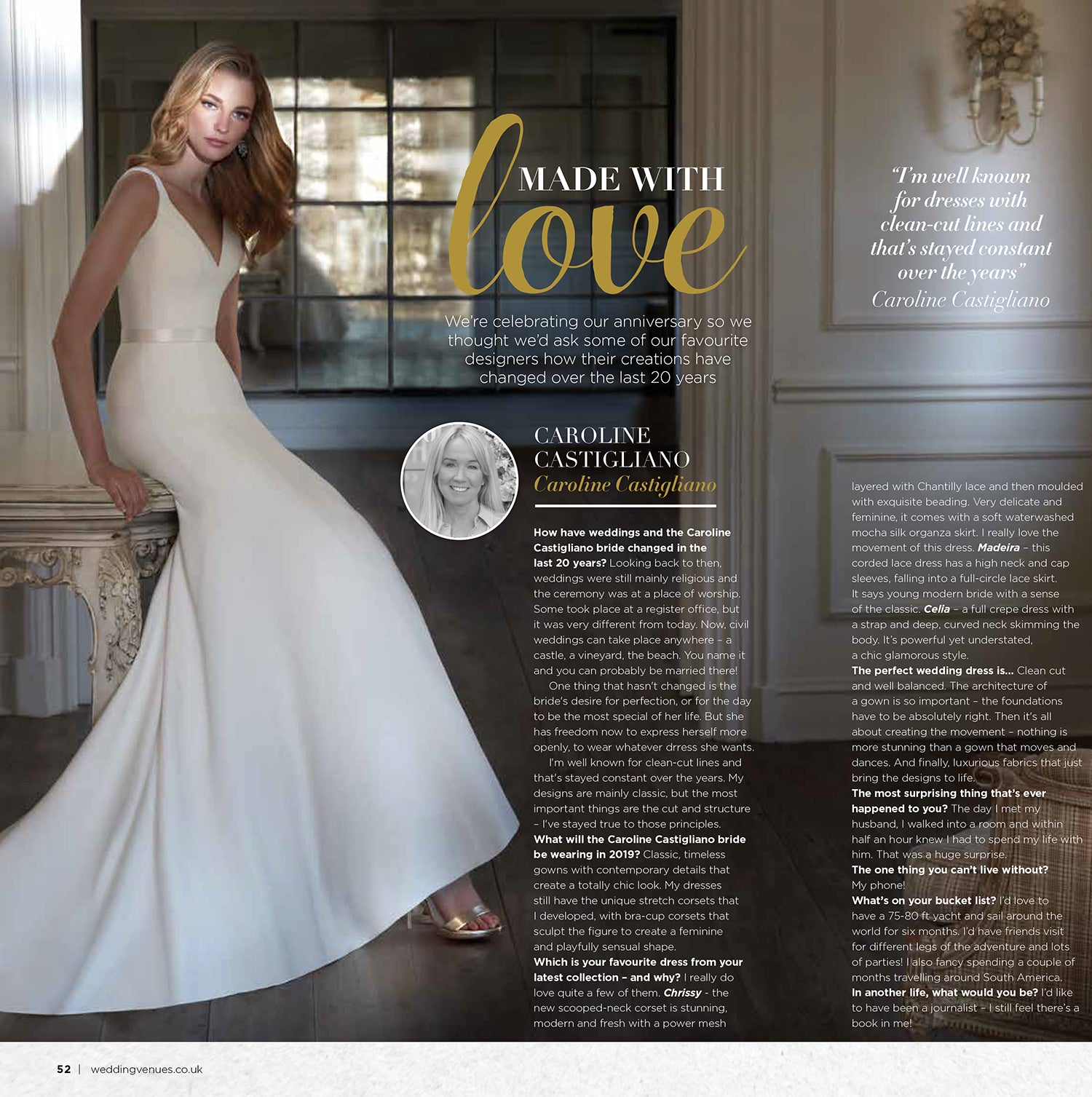 How have weddings and the Caroline Castigliano bride changed in the last 20 years? Looking back to then, weddings were still mainly religious and the ceremony was at a place of worship.Some took place at a register office, but it was very different from today. Now, civil weddings can take place anywhere – a castle, a vineyard, the beach. You name it and you can probably be married there!
One thing that hasn't changed is the bride's desire for perfection, or for the day to be the most special of her life. But she has freedom now to express herself more openly, to wear whatever dress she wants. I'm well known for clean-cut lines and that's stayed constant over the years. My designs are mainly classic, but the most important things are the cut and structure – I've stayed true to those principles.
What will the Caroline Castigliano bride be wearing in 2019?
Classic, timeless gowns with contemporary details that create a totally chic look. My dresses still have the unique stretch corsets that I developed, with bra-cup corsets that sculpt the figure to create a feminine and playfully sensual shape.
Which is your favourite dress from your latest collection – and why?
I really do love quite a few of them. Chrissy – the new scooped-neck corset is stunning, modern and fresh with a power mesh layered with Chantilly lace and then moulded with exquisite beading. Very delicate and feminine, it comes with a soft waterwashed mocha silk organza skirt. I really love the movement of this dress.
Madeira – this corded lace dress has a high neck and cap sleeves, falling into a full-circle lace skirt. It says young modern bride with a sense of the classic.
Celia – a full crepe dress with a strap and deep, curved neck skimming the body. It's powerful yet understated, a chic glamorous style.
The perfect luxury wedding dress is…
Clean cut and well balanced. The architecture of a gown is so important – the foundations have to be absolutely right. Then it's all about creating the movement – nothing is more stunning than a gown that moves and dances. And finally, luxurious fabrics that just bring the designs to life.