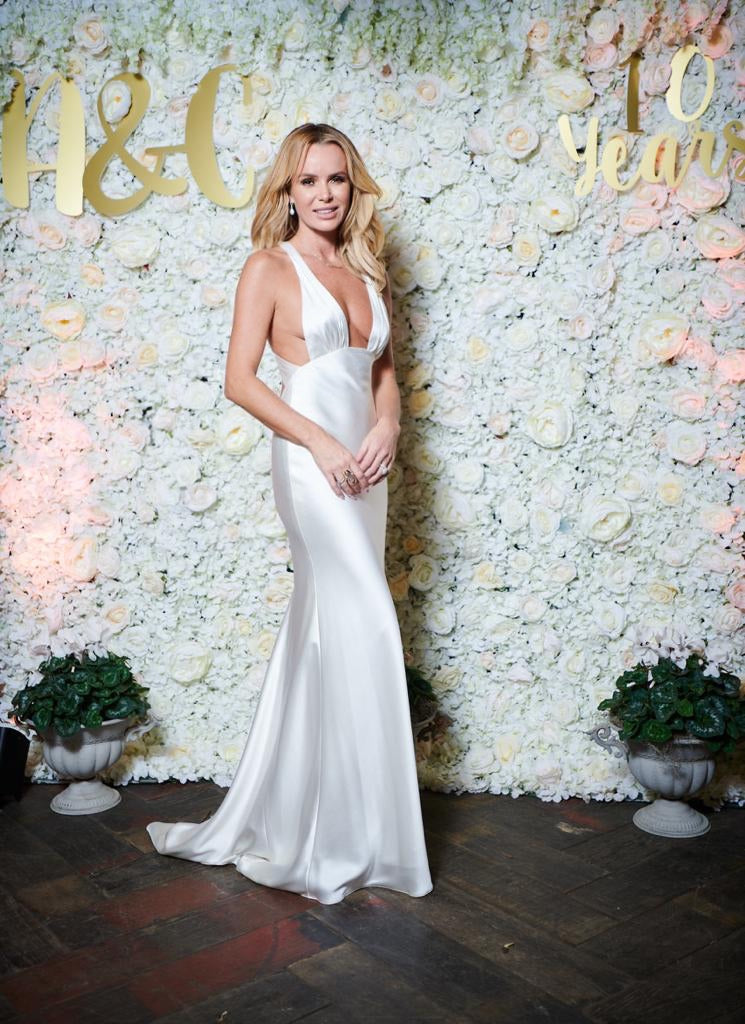 Amanda Holden wears bespoke Caroline Castigliano to celebrate 10 year anniversary
Amanda Holden looked sensational in bespoke Caroline Castigliano this weekend as she celebrated her 10 year wedding anniversary to Chris Hughes with an intimate party at Soho Farmhouse.
Handcrafted from super weight silk crepe satin, cut on the bias, the luxurious gown was meticulously constructed to show off Amanda's striking shape and featured a plunging neckline and cross over back detail.
Caroline Castigliano said "Amanda has the most incredible figure and to match she is a really nice person, so it was an absolute pleasure to design a truly sensual slinky silk gown for her 10 year wedding anniversary celebration this weekend".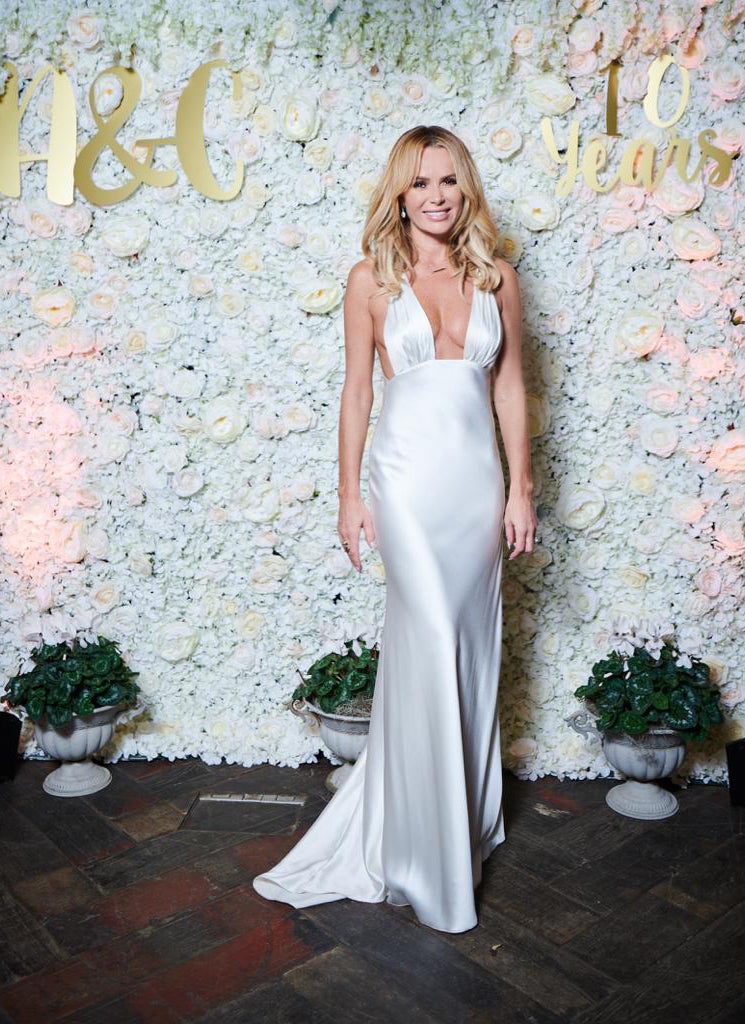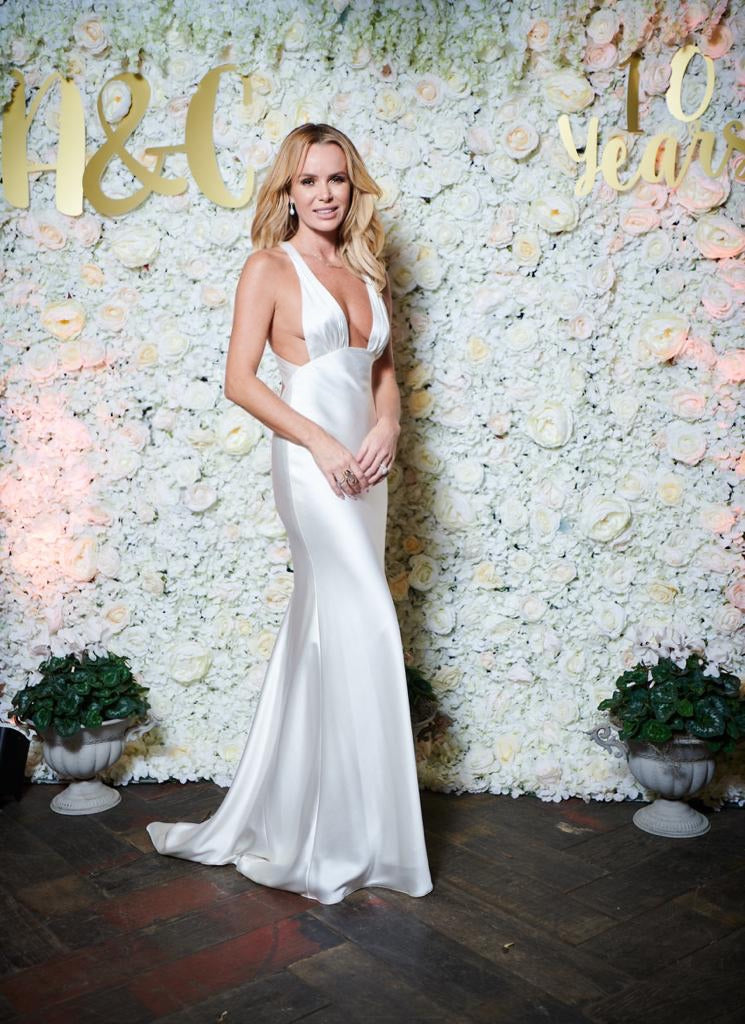 Photos by Rob Parfitt