The understated, effortlessly glamorous style for which Caroline Castigliano is renowned, continues in the 'Celebrating Romance' designer wedding dress collection, photographed at the famous Victoria & Albert museum in London.
The collection of  luxury gowns sees luscious silk organza skirts teamed with corset bodices creating beautiful movement and the powerful silhouette the label has become famous for. Guipure laces are hand appliqued over Chantilly lace on intricately designed stretch corsets fused with crepe fitted skirts following the curves of the body.
"I chose to shoot our advertising campaign at the V&A as this is an institution of British history and one of the most iconic museums in the world, I feel inspired the minute I step in to the V&A".
The multi-faceted collection features timeless designs with ultra-feminine twists, elevated textures and highly luxurious accents.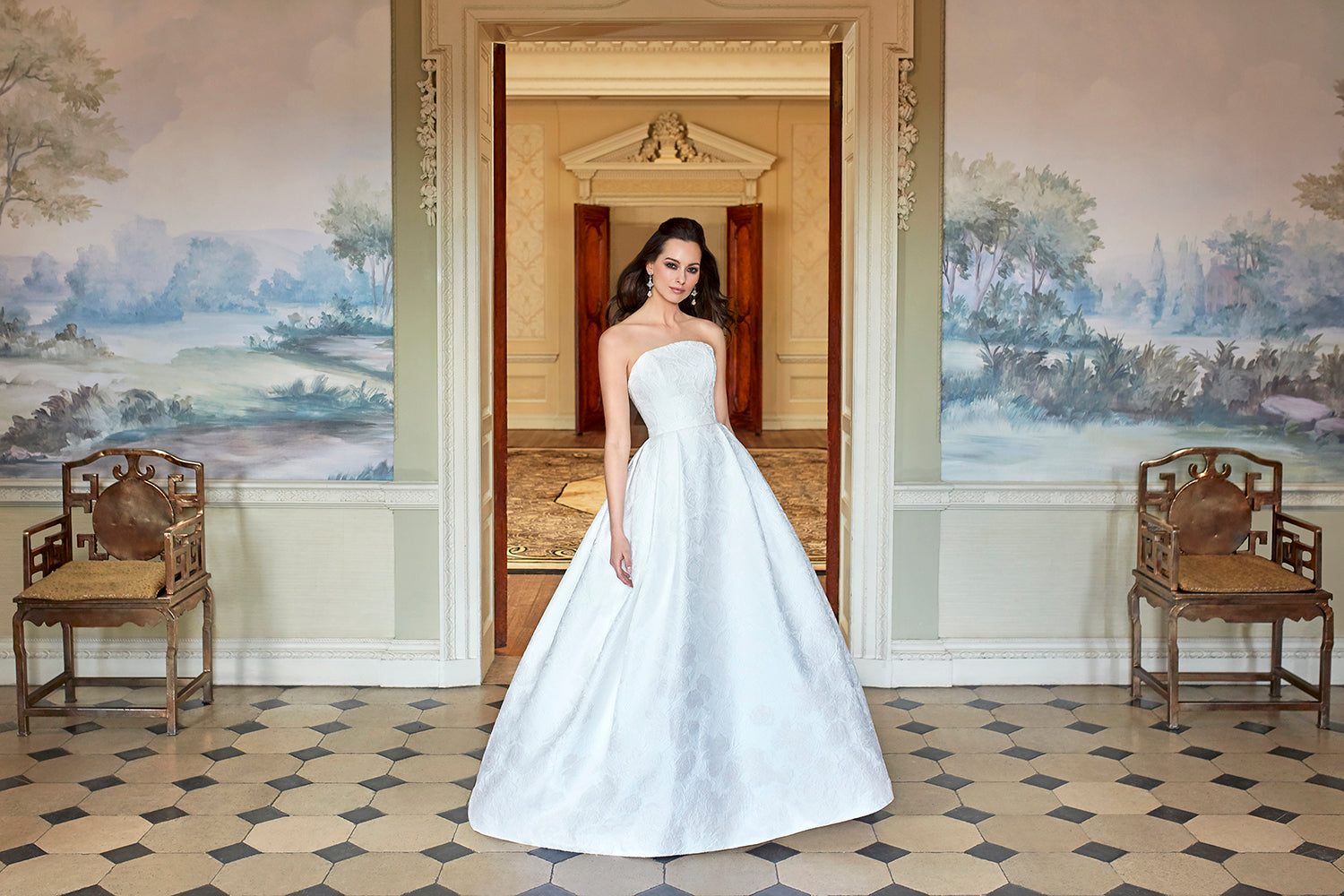 EXPECT PERFECTION
Castigliano Gowns
Dive into the world of Caroline Castigliano, where classic couture meets modern glamour. Envisioned with the passion to harmonize timeless elegance with chic allure, Caroline's collection is a testament to her dedication to redefining luxurious gowns for the contemporary woman. Every piece in this collection tells a story of its own – merging feminine sensuality with contemporary design aesthetics. Indulge in the richness of sumptuous fabrics, the delicate allure of modern laces, and the intricate beauty of the embellishments that adorn each gown. This is more than just fashion; it's a statement of luxury with a touch of modern style. Welcome to Caroline Castigliano's vision.
VIEW GOWNS