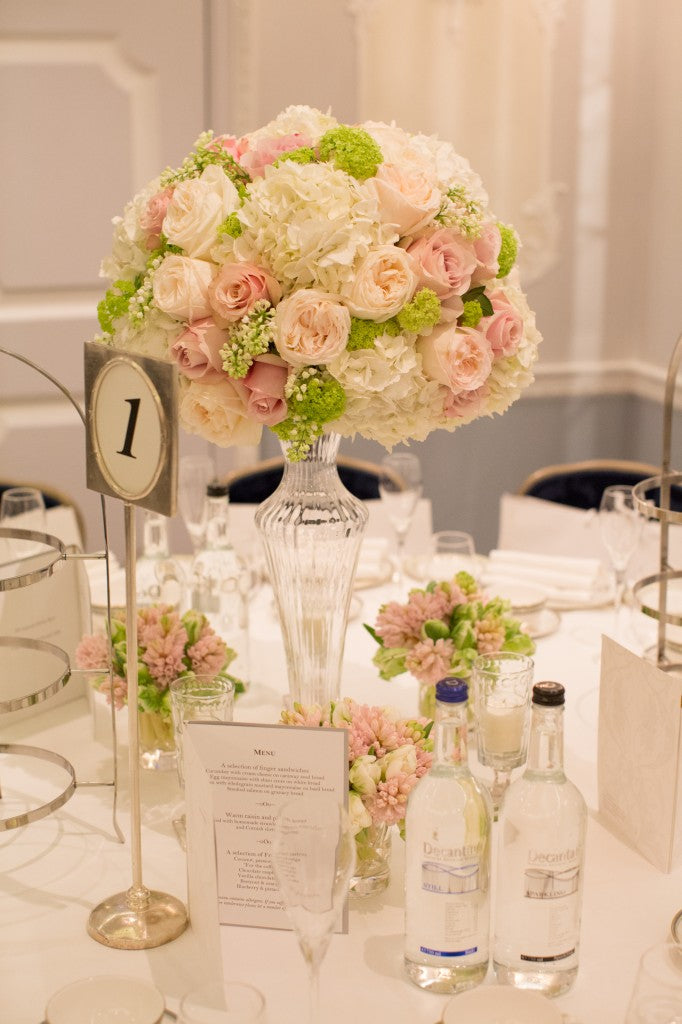 Your Wedding Day Flowers- Inspiration from our Dorchester Bridal Event
At Caroline Castigliano, we're more than just a Couture Wedding Dress company. We're passionate about making sure your wedding day is a huge success, from the bridesmaid dresses, the overall wedding theme, your wedding day accessories and of course the flowers! You may not know this, but on the 22nd February, we had the privilege of working with Celebrity London based Florist Nikki Tibbles, owner of Wild At Heart. Nikki dressed The Dorchester room we were in from head to to with stunning floral displays.
Flowers are a wedding day essential. From your bridal bouquet to the centrepieces and even his boutonniere, flowers play a huge role in your wedding. The meanings and emotions elicited by certain types of flowers have always held great significance and symbolism for romantic occasions. They set the scene, reflect your personality and create a lasting memory to treasure.
Founded in 1993, Nikki Tibbles Wild at Heart is famous for its opulent and unique style. Their events and weddings are truly breathtaking and they bring a vast wealth of experience to make every event special, original and stunning. In addition to their original Turquoise Island shop, Nikki Tibbles Wild at Heart includes a concession in Liberty, a flagship store on the Pimlico Road and a thriving nationwide delivery service.