Unforgettable Weddings & Events - With Lavinia Stewart-Brown
Whether you're envisioning an intimate garden affair or a grand ballroom extravaganza, Lavinia Stewart-Brown has seen it all. Prepare to discover the secrets behind flawless event coordination, creative design concepts, and the little details that make all the difference.

For couples embarking on the wedding planning journey, what would you consider the most critical element to secure first?

When it comes to your wedding, always start with your non-negotiables – whether that is your attendee list or dream location and work back from there. From here, depending on budget, I would always recommend arranging some initial conversations with wedding planners. I believe you know from the offset who you gel with and who really understands your vision! The Wedding planner can then help you map out your inspiration for the big day and ensure you stick to your budget.
 Ensuring a flawless wedding day is every couple's dream, but unforeseen challenges can occasionally arise. How do you effectively handle and resolve unexpected issues that may occur during a wedding event? Do you have an experience you could share with us?
Relying on a wedding planner means that they know the right suppliers for your day and already have good relationships with them – This can be very beneficial when extra support is required in finding a solution to something that may crop up at the last minute.
Planners are also well versed in solutions for any situation, for example, unexpected weather conditions. We are there to solve any issues that arise and we do our best to ensure the couple never even knows about it! I recently experienced hiding under a table while the bride and groom pose for photos trying to discreetly hold up tiers of a melting wedding cake, all while trying not to be seen! 
The start of a wedding planning process sets the tone for the entire event. Can you share with us how Lavinia Stewart-Brown Events initiates and guides clients through this process? 
Understanding the budget and getting to know the couple is always where I would start – the initial conversations are the ones that really help me scope out the budget, couple's must-haves, styling and decor ideas, for example. From here, I will go away and start to build this into a wider timeline and create a moodboard showing creative ideas and the guest experience. With any timeline, we will then work together to bring this experience to life in a concise but manageable way. In terms of the contacts and suppliers, I am able to source pretty much anything a client or couple would want and you would be surprised with what I have been asked to get in the past! Alongside everything, I am also here to give guidance and advice on costings and alternative suggestions.
Every wedding is unique and requires personalised touches that reflect the couple's style. How do you tap into sources of inspiration when creating bespoke events?
I work closely with the couple on the look and feel they want to achieve for their big day. I start with a mood board exploring different venues/marquees, décor, styling and production and then discuss the type of food and service they want. Another two key elements are the band and photographer, as depending on the time of year and lead time, the good ones can get booked up quickly, so I always recommend confirming these as soon as possible after the aforementioned bookings. 
As a wedding planner, what are your non-negotiables when designing and executing a wedding celebration?
None, but there are a few things that make me very nervous! The main ones are when clients say lighting is not important to them and they don't set aside a budget for it, as I truly believe lighting can make or break a party. One of the other things I always try to ensure is that all guests get to enjoy themselves – often friends and family can offer to be on hand for support, however, my job is to make sure everyone gets to enjoy the day and celebrate the couple without having to worry about anything!
Weddings can be costly affairs, and budget constraints may hinder some couples' visions. What tips do you have for couples who want a beautiful wedding while staying within budget?
Set your budget from the get go, allocate your non-negotiables and then work out what you can have on top. Be aware of hidden costs – this is where even top-level support from a planner or coordinator can be helpful as we do this day in and day out and know how to bring these special days together, as well as how your budget is allocated best.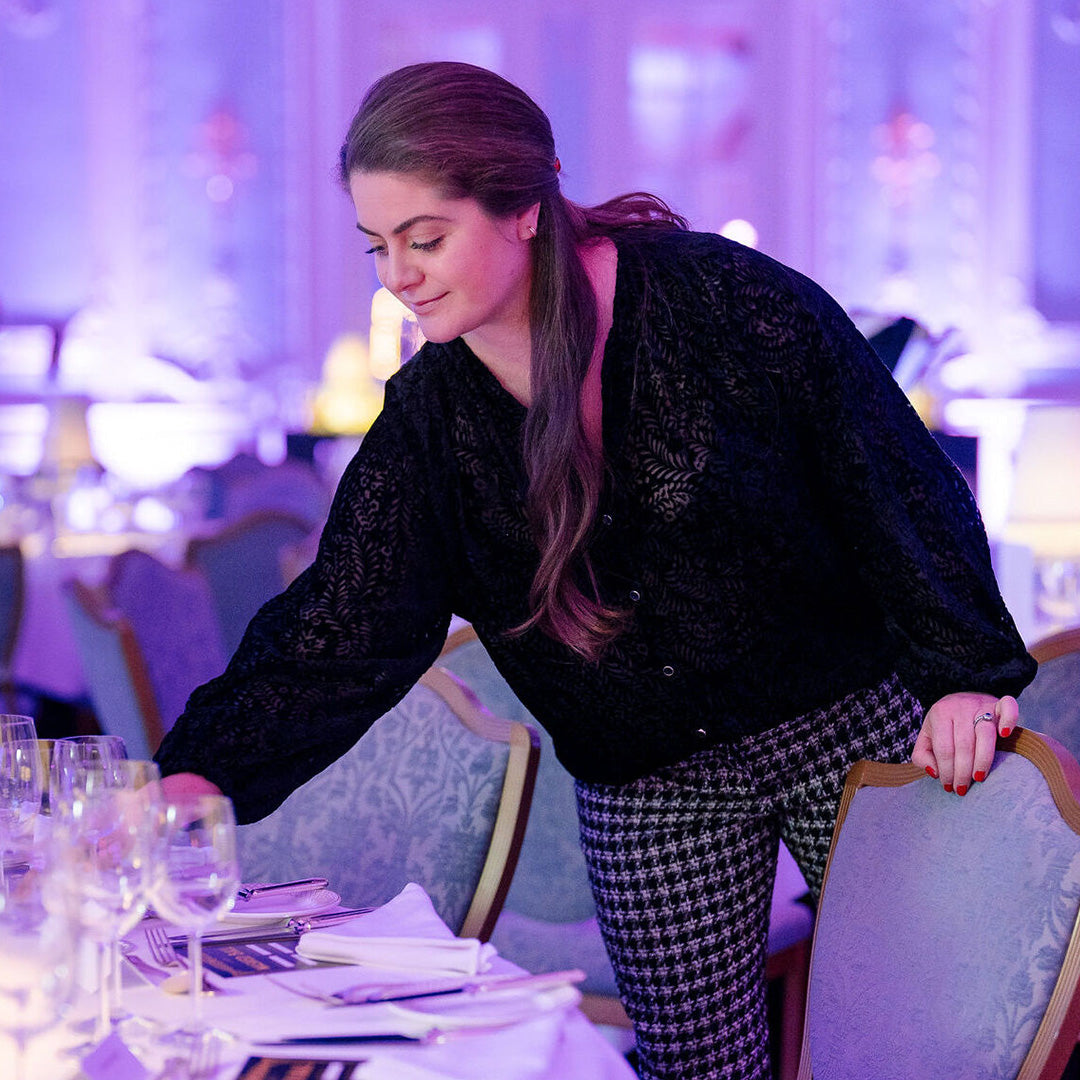 If you were to give 3 tips to a bride without a planner what would they be?
Be realistic with budget – book suppliers who are knowledgeable and can advise you throughout the planning journey. 
Identify as a couple what are the most important things on the day and how you want to bring it to life – it's such a special experience for both the couple and your chosen guests, so make sure to think about how you want your guests to feel on your big day too.
One very important tip I always give my couples is if either of you needs to step away during the wedding to get some 'downtime' or go to the bathroom etc, make sure you go together. I have seen this too many times at weddings where one goes to the bathroom and gets stuck on the way there and on the way back talking to guests and then they realise that they haven't seen their new husband or wife for hours!
How do you advise working out the seating arrangements for a wedding where the brides parents are divorced and remarried?
There is never a one size fits all for this situation and often, couples will want to manage their own seating plans, however, I will always work closely to advise which type of table set up is the most effective in these instances..