The Evening Wear Edit
At Caroline Castigliano, we understand that every wedding calls for a unique dress code. That's why we have curated an evening wear edit to help you find the perfect dress for any evening wedding you may attend this season. Whether it's a glamorous black-tie affair, a formal soiree, or a chic cocktail gathering, we have you covered.
The first step in mastering the art of evening wedding attire is to carefully consider the dress code outlined on the invitation. This small but significant detail holds the key to unlocking the perfect ensemble for the event. From black-tie elegance to a more relaxed cocktail vibe, understanding the dress code will guide your sartorial choices and help you select a dress that aligns perfectly with the ambiance of the evening.
Olympia Le-Tan clutches at Net-A-Porter
Old But Still Influential gold-plated, pearl and cubic zirconia earrings by Completedworks at Net-A-Porter
Hammered 18-karat gold earrings by Jennifer Meyer at Net-A-Porter
Once you have determined the dress code, it's time to let your personal style shine. Your outfit should reflect your unique style while respecting the ambiance of the occasion. Your dress should not only respect the ambiance of the occasion but also reflect your unique style. And that's where Caroline Castigliano's expertise comes into play.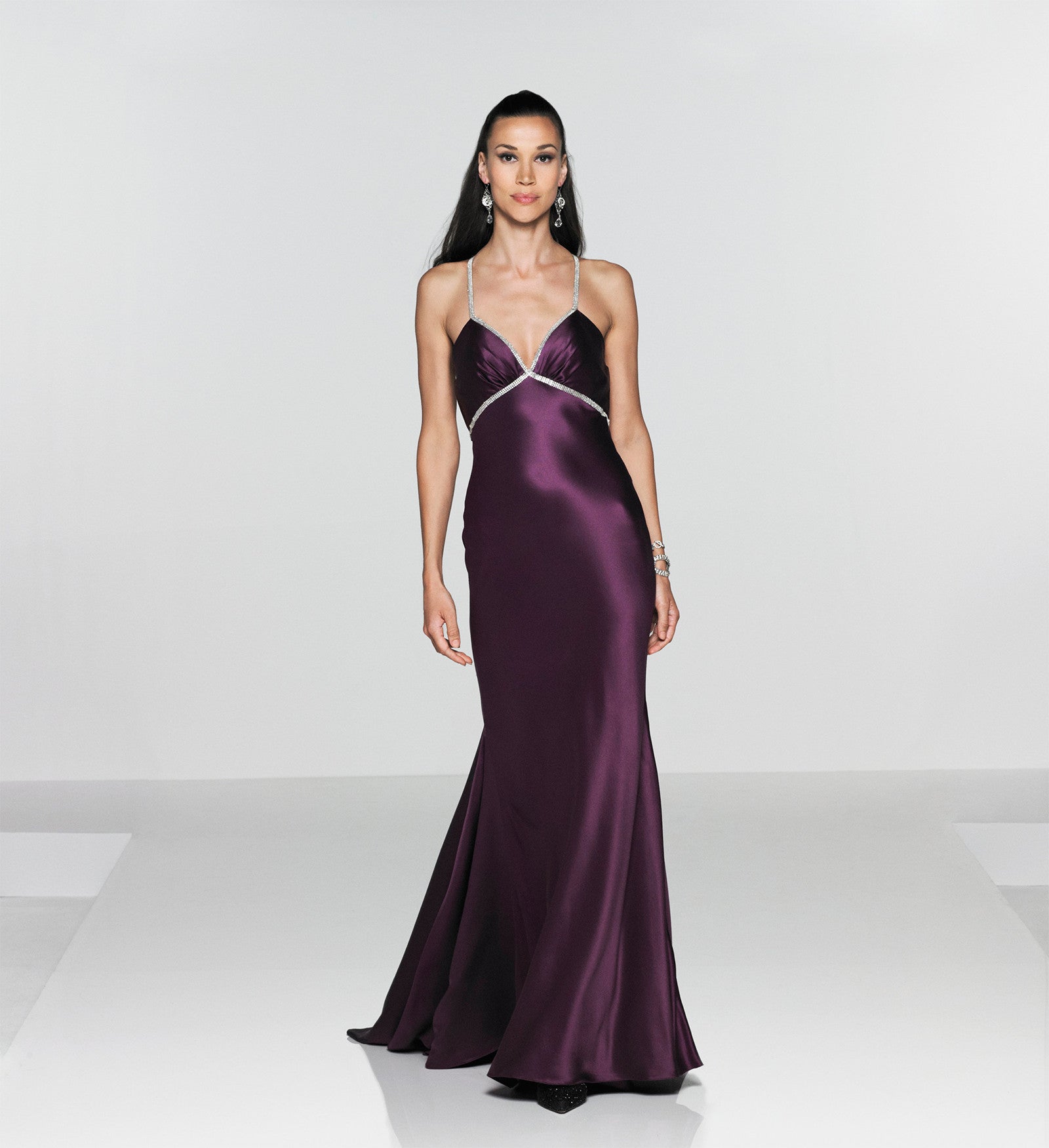 Caroline Castigliano's signature silhouette embraces the essence of femininity, seamlessly blending sophistication with an air of effortlessness. Her unique ability to cut and construct a gown allows her to create outfits that are both confident and sensual while exuding a deep sense of style. With delicate draping, intricate embroidery, and flattering hourglass shapes, her designs embrace the female form in all its glory.
For those seeking a touch of adventure, why not explore Caroline Castigliano's opulent selection of colours and luxurious fabrics. Stand out from the crowd in rich burgundies, regal emerald greens, or vibrant sapphire blues. These captivating hues will ensure that you make a memorable entrance and leave a lasting impression.

With a meticulous focus on quality craftsmanship, her designs are more than just dresses; they are works of art. Each gown is created with timeless elegance in mind, ensuring that you'll look stunning not only on the wedding day but for years to come.
Ultimately, attending a wedding is all about celebrating the love and commitment between two people. Your outfit should reflect that spirit of joy and happiness.
With Caroline Castigliano's impeccable designs, you can step into the world of evening wedding dress attire with confidence, style, and a touch of unrivalled glamour.