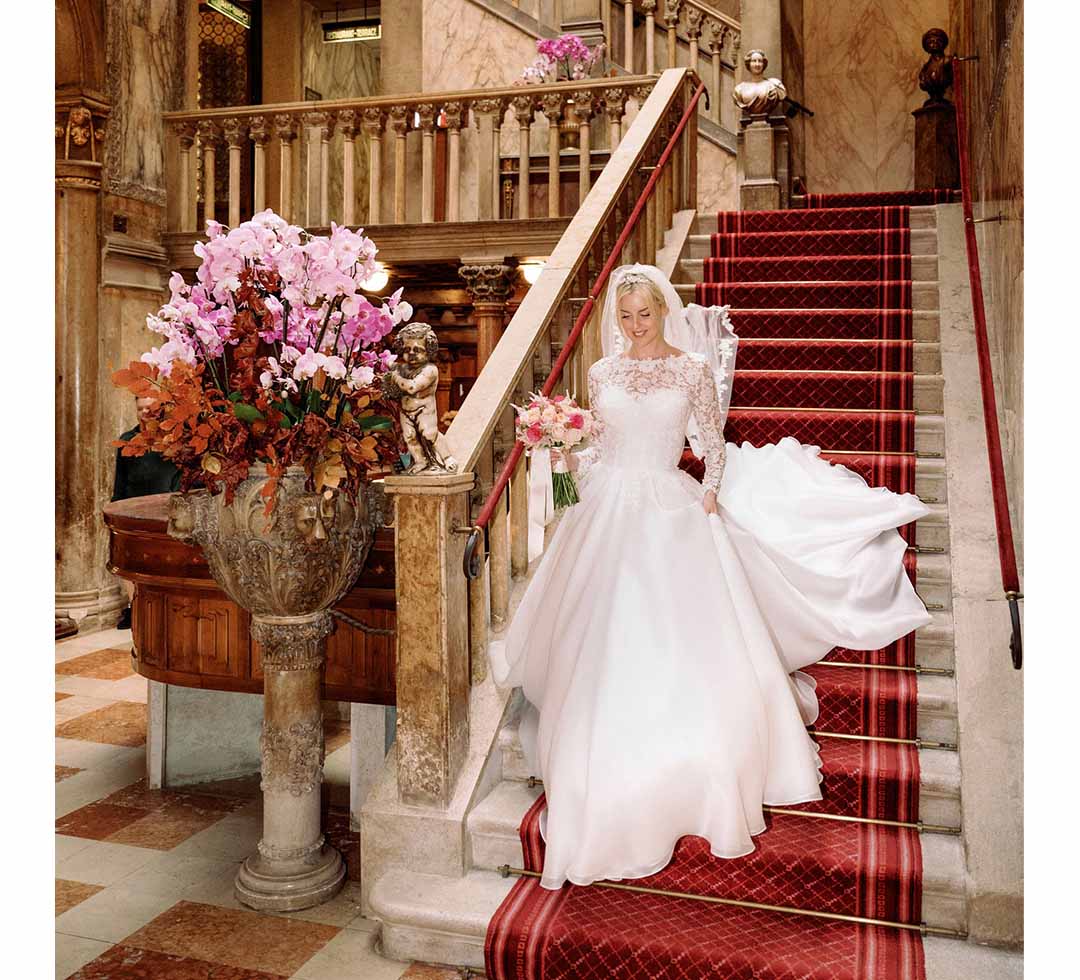 Q&A with Castigliano Bride Stella Piva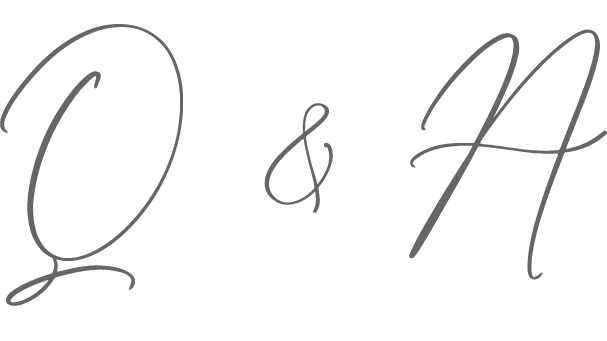 Date of your wedding?
18/09/2022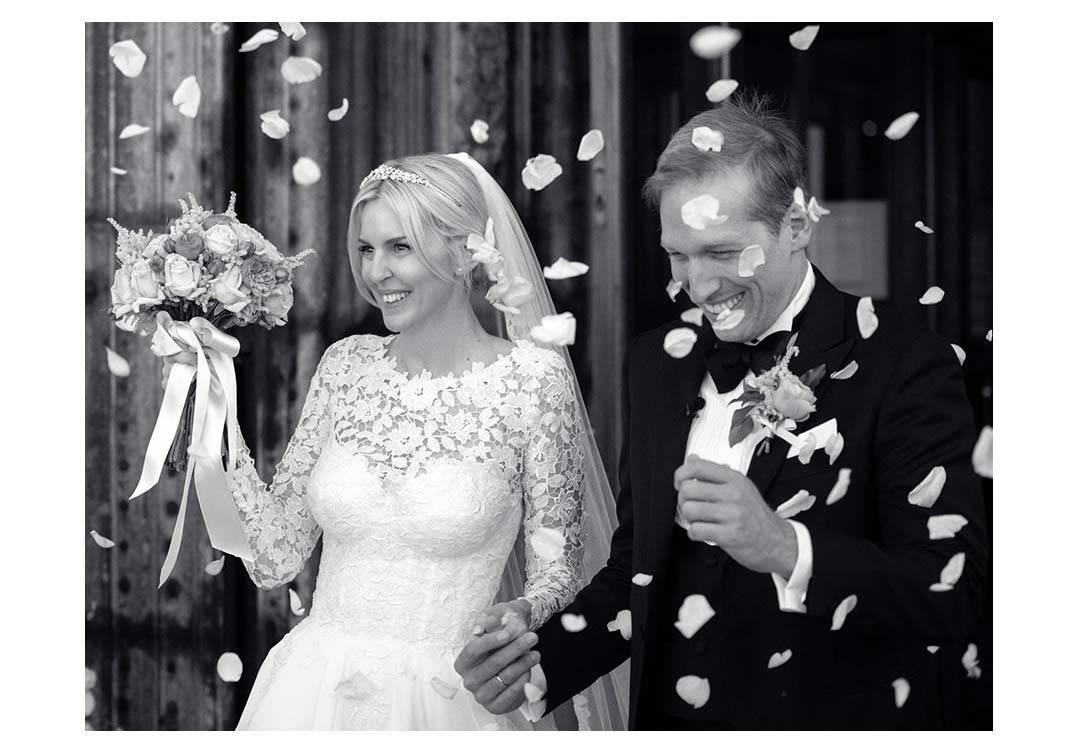 Your husband's name?
Andrea Degli Angeli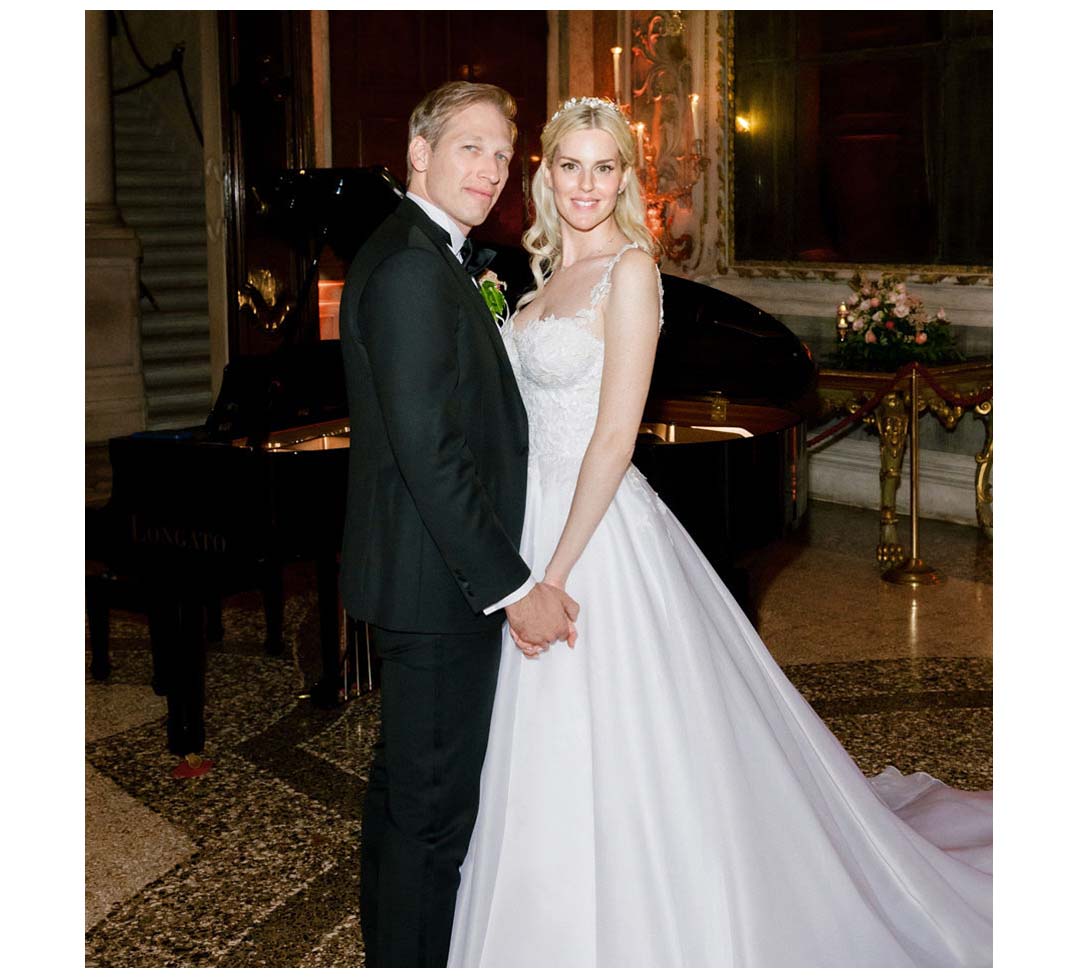 Where and when did you get engaged?
We got engaged in 2019 in the wonderful Turks and Caicos islands. My (now) husband Andrea, organised a trip for our 10th anniversary. We went to Antigua first, in the Caribbeans, and from there we flew to Turks and Caicos islands, where during a photoshoot (seemingly for the anniversary), on the most beautiful wild beach he bent on his knee and proposed. The sky was blue and there was a rainbow, it was an unforgettable moment.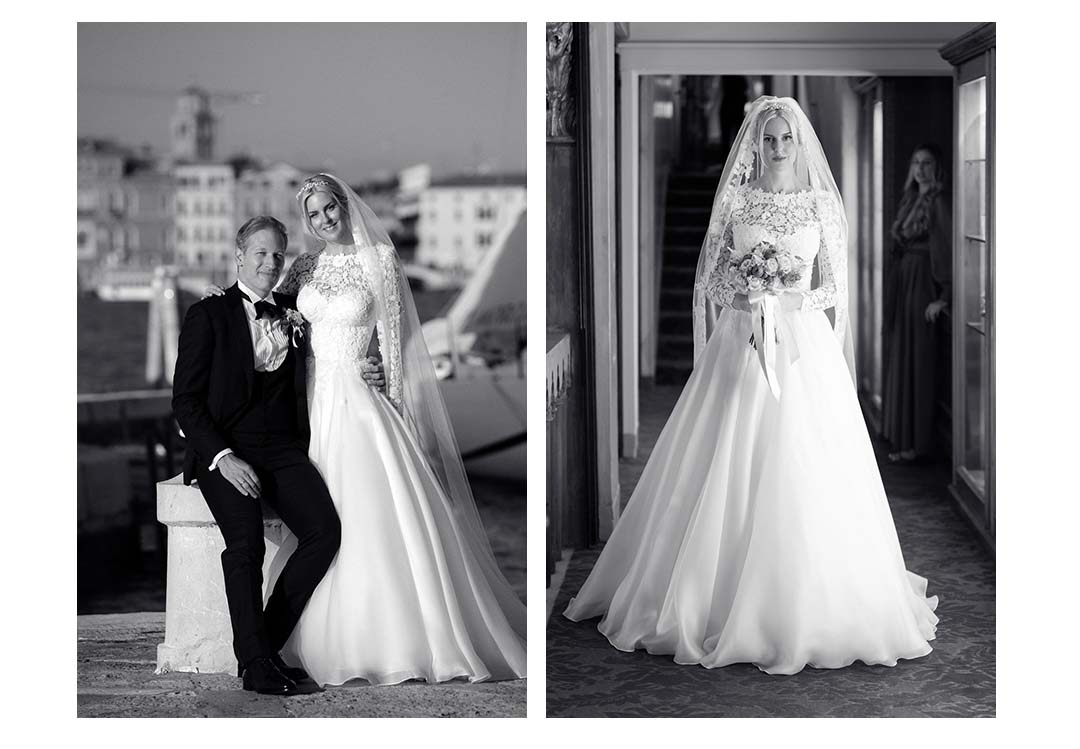 Where did you get married?
In Venice, Italy
Where was the Ceremony and reception?
The Religious Ceremony took place at "Santissimo Redentore" Church, and the Reception was at "Pisani Moretta Palace" with a little pitstop between the two (for our guests only) at the beautiful terrace of Ca' da Mosto Palace – "Venice Venice Hotel" for an aperitif.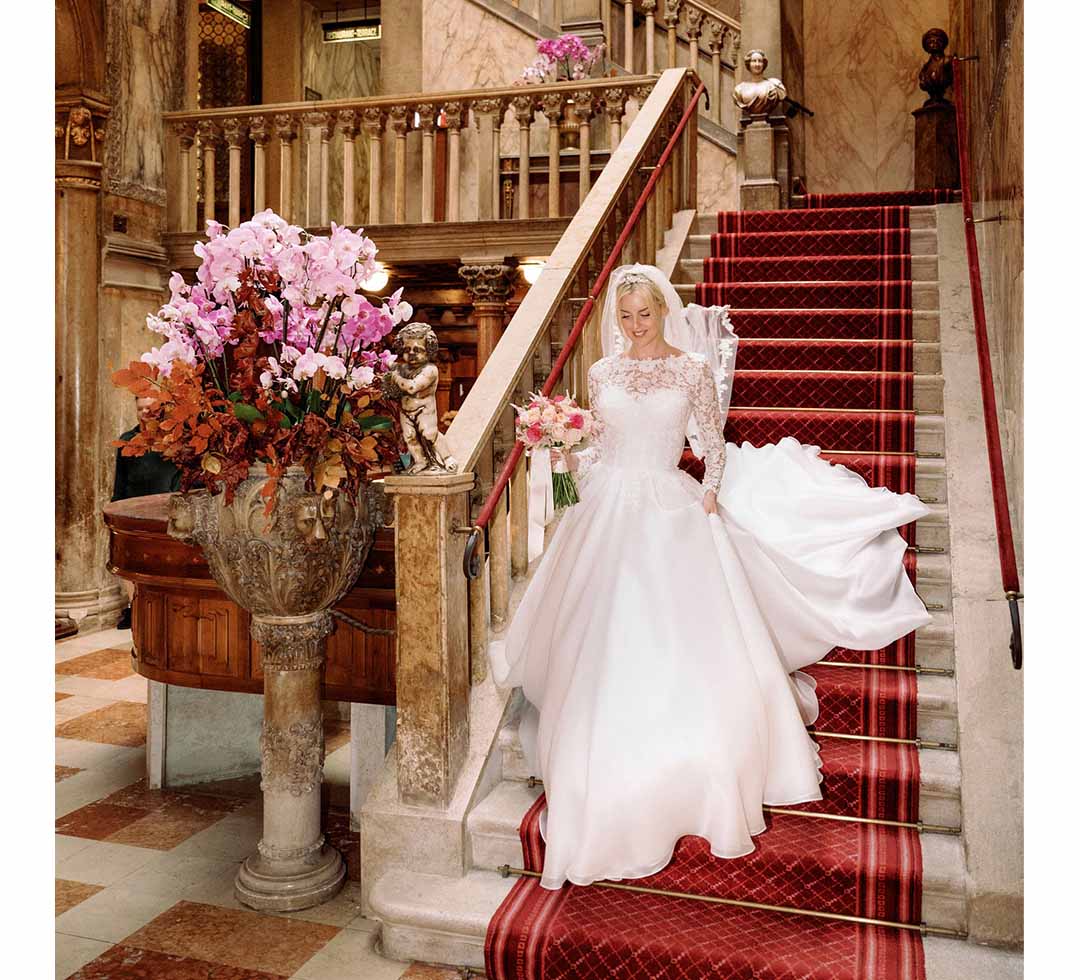 Why did you choose your venue(s)?
We chose Redentore Church because it is one of the most important and famous churches in Venice, it was built by the world famous architect Andrea Palladio during the Renaissance and it has a beautiful view over San Marco basin. We felt like it was exactly what we wanted, a mix of history and grandeur.  Ca' da Mosto Palace aka "Venice Venice Hotel" is one of the oldest palaces in Venice with an incredible terrace view over the Grand Canal and Rialto Bridge. It was selected as a venue for our guests for a traditional "venetian" aperitif before dinner, while my husband and I were taking pictures around Venice. No place could have been more perfect as we were graced with a beautiful sunny day.

And finally, we chose Pisani Moretta Palace, as the venue for our dinner, because we simply think it is one of the most beautiful palaces of Venice. The palace is an example of Venetian Gothic floral style, and the interior rooms are decorated by Baroque artists of the 18th century which make the palace a jewel and the best venue for a wedding! In particular the ballroom where we had dinner, is characteristic, opulent but also elegant and decorated with the most stunning chandeliers, which made us and our guests feel cosy and special.
Did you have a theme or any specific décor?
The theme of our wedding I would say was Venice itself. Our decorations were all chosen and inspired by the architecture and unique style of the "venetian" interiors of each venue. The character of the venetian palaces is so bold that we just "went with the flow". Andrea and I are both from Venice and we really wanted to celebrate our wedding in our hometown in the most "venetian" way.  We chose a palette of colours with different shades of pink that we used throughout all our venues. 
How did you feel in your Castigliano gown?
I felt really special and beautiful. I knew the attention to detail was on another level with Caroline and her team. Everything was absolutely perfect and because of that I felt confident and ready to shine 🙂  
What did you enjoy the most about your Caroline Castigliano experience?
I loved the whole process of creating my dream dress with Caroline, but what i enjoyed the most was seeing my bespoke gown coming to life fitting after fitting. The experience was absolutely fun, exciting and also emotional at times. 
What was your best moment of the day?
It is difficult to choose only one moment, the whole day truly felt like a fairytale, but I have to say the moment my husband and I walked inside the ballroom of Pisani Moretta Palace (where we had dinner) hand in hand, with the room perfectly decorated as we dreamed with our favourite flowers and decorations, was really incredible. We were finally husband and wife and we were about to have dinner surrounded by our loved ones celebrating love in the most beautiful palace. 
Do you have any tips for brides-to-be? 
Wedding Planner: First of all I would suggest to get a wedding planner if you can. You may think that you can do it all by yourself but it can get really difficult. There are too many things to think about and organise. It is also very helpful to have someone helping coordinating on your special day!  
Suppliers: Make sure to start organising your wedding not too long after the engagement. One year is a good time lapse as you want to make sure you'll be able to take your time to choose and book your favourite venues and suppliers. Do your research and if you can, visit locations, visit the florist, get a feel of the materials for your decorations and furniture. Try and select your Sugared Almonds, not only is it absolutely fun, but it'll give you peace of mind, whilst also avoiding negative surprises.
Ceremony: For the ceremony, whether religious or not, I would recommend at least one rehearsal the day before your wedding. You want to make sure everyone knows what do to and their positions.

Make-up and Hair: I would recommend to do at least one trial before the wedding. If you are able to, I would suggest that you coordinate a make-up artist and a hair stylist on the same day. By doing so you'll be able to decide and establish how you want to look on your big day. I personally did it with my maid of honors, and it worked really well.

Dress Code: This one can be a little tricky, but I would suggest you give your guests a clear idea of the dress code. I have heard of so many brides getting disappointed on this "silly" matter, so I say be clear and give instructions (I did it ;-).

Enjoy: Make sure to enjoy your day, be present, feel all the emotions. It's such a beautiful day and it goes by really fast! Don't stress about the organisation – it is your day, so just live it to the fullest!
List of the suppliers you would like to recommend and their Instagram handles. 

Photographer: @linasdambrauskas
Videomaker: @whitesfilm
Venue (aperitif): @venicevenicehotel
Venue (dinner reception): #palazzopisanimoretta
Live music (piano): @giuliavazzoler
Florist: @bottega2137
Hair: @giorgiacaltanella
Makeup: @alicezogno
Hotel pre-wedding preparation: @hoteldanieli
Wedding stationery: @emmy_designs_stationery