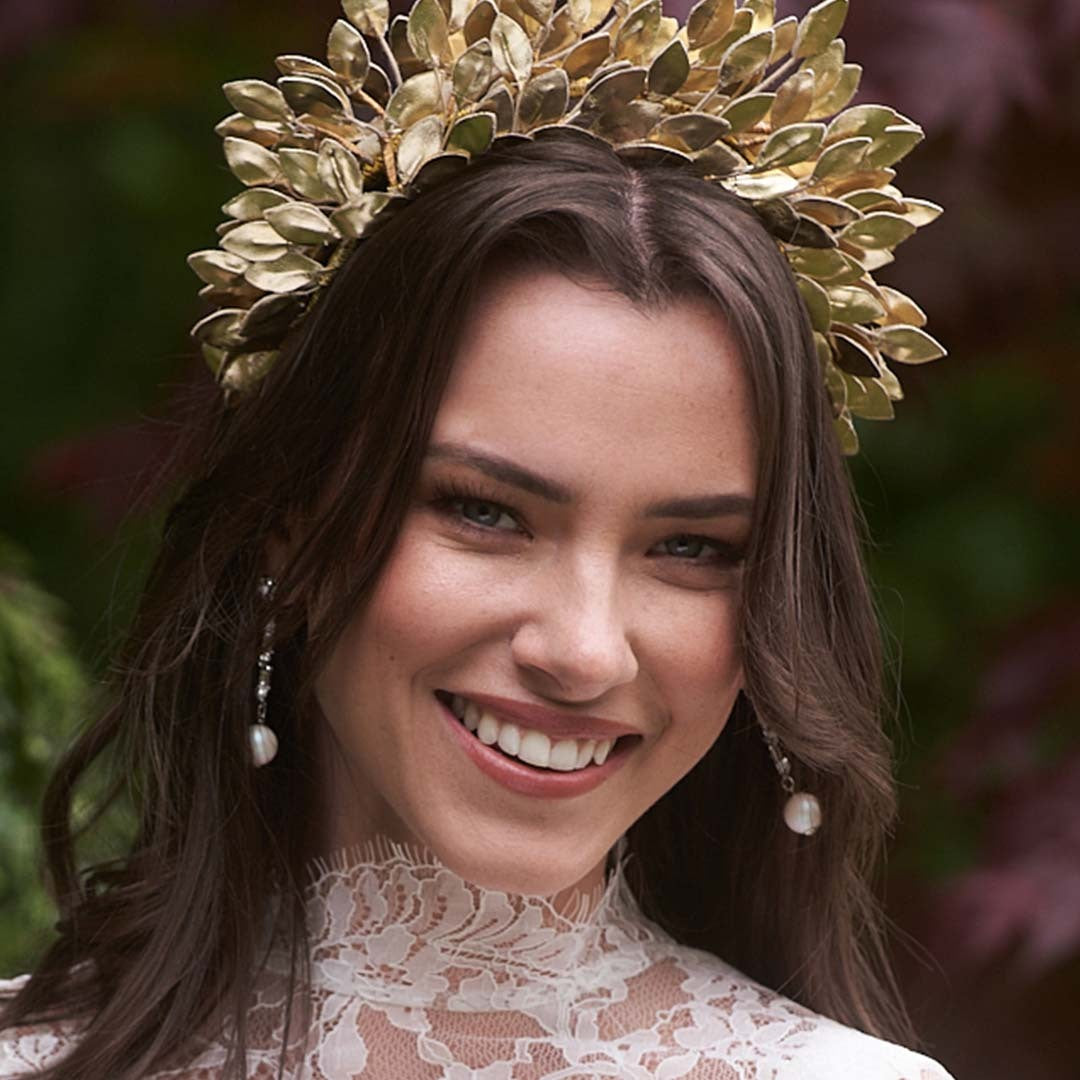 How To Achieve Glowing Skin With Dr De Felipe
Every bride wants to glow on her big day, and we know that cutting down on alcohol and sugar, getting a bit more sleep, and staying hydrated will give our skin a boost. However, we wanted to understand what other measures can be taken to ensure a dazzling complexion. So, we sought the expert opinion of Spanish dermatologist Dr. De Felipe to get his advice on really boosting your pre-wedding skincare routine.
Dr. De Felipe is a world renowned certified dermatologist, he trained at the University of Navarra, Harvard Medical School, and the Karolinska Institute. He has published extensively, lectured worldwide, and is a key opinion leader in Dermatology and Aesthetic technology. Today Dr De Felipe has clinics in Barcelona, Madrid and has recently opened a clinic in London's Bond Street.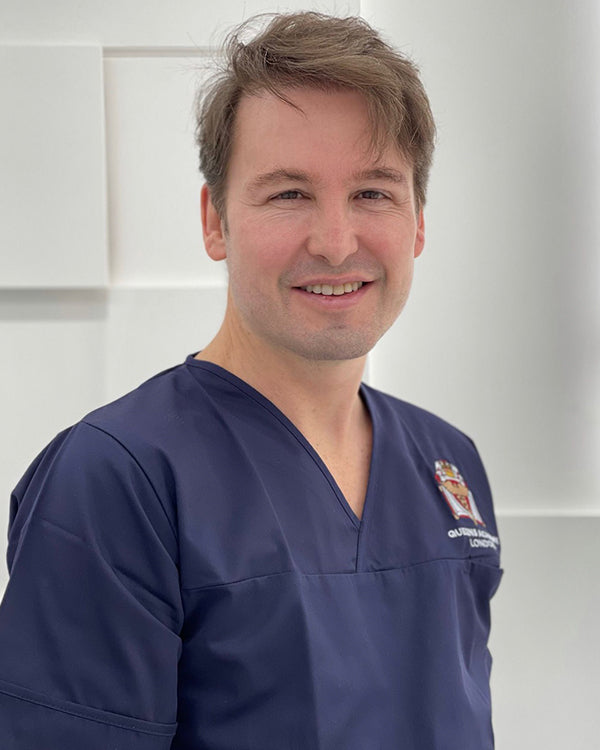 At De Felipe Dermatology Clinic in London, we understand that each patient is unique. Therefore, we customise and tailor a combination of treatments and options to suit our patients, aiming to achieve the best possible outcomes.
Our specialisation lies in addressing various issues related to hair follicles, including Alopecia, Androgenetic Alopecia, Inflammatory and scarring Alopecia, as well as problems arising from the sebaceous gland of the follicle, such as Rosacea, Acne, Acne scars, and Dermatitis.
Furthermore, we focus on advanced Anti-Ageing techniques involving Regenerative medicine, stem cell therapy, exosomes, second generation lasers, HIFU, and collagen stimulators.
Book a complimentary consultation
Achieve a radiant and luminous look on your wedding day. At De Felipe Dermatology Clinic, we offer three specialised wedding packages designed to enhance the skin's appearance for both the bride, groom and their closest guests.
Our exclusive packages are dedicated to enhancing the skin's freshness, radiance, and overall quality. We prioritise a comprehensive approach, utilising a combination of injectables, lasers, and peels to stimulate collagen production, improve hydration, refine skin texture, minimise blemishes, and unveil a truly radiant complexion.
Each package is customised to meet the unique needs and schedule of every individual. Our team will assist you in selecting the ideal package that suits your requirements, ensuring you achieve the best version of your skin.
Book a complimentary consultation and take the first step towards achieving your dream wedding day glow.  Quote "CC Skin" when scheduling.
If you prefer, please call us on + 44 07871 328069 or Whatsapp here
to schedule an appointment.
1. What would you consider the key steps in preparing one's skin for their upcoming wedding day?
Start with the basics; Cut down on smoking, cut down on alcohol, drink 3 litres of water a day, and get 8 hours of sleep a night!
Then to prepare your skin for your wedding day, follow these key steps: evaluation, action, and recovery.
Start by evaluating your skin to identify your specific concerns and problems. This will help determine the appropriate course of action. Take action by following the necessary skincare procedures at the right intervals. Keep in mind that some procedures require more downtime than others, so plan ahead and allow enough recovery time.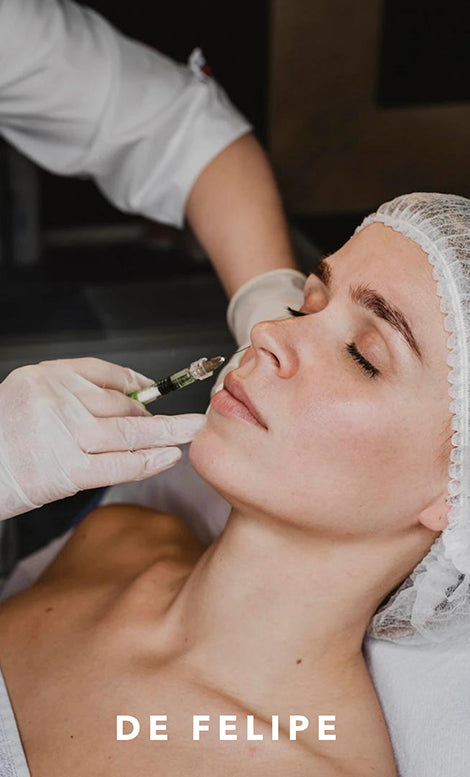 2. Could you provide some insights into an ideal timeline for a pre-wedding skincare routine? How far in advance should couples begin their preparations to achieve optimal results?
For optimal results, begin your pre-wedding skincare routine at least 6 months in advance. Results from treatments such as collagen stimulators or lasers may start to be seen around 4 months after starting the treatment. Keep in mind that different skin concerns may require different timelines for improvement. For example, Melasma may take about 3 months to improve, while treatment with Polylactic acid for skin rejuvenation may take 1 year to see a result.
3. Many individuals struggle with specific skin concerns such as acne, hyperpigmentation, or dullness. What treatments or skincare products do you recommend for addressing these issues in preparation for a wedding?
When dealing with specific skin concerns like acne, hyperpigmentation, or dullness, it's important not to rely solely on skincare products. Only a small percentage of the molecules in skincare products penetrate the skin barrier. Combining these products with professional treatments like lasers can be more effective in addressing these issues, although it is essential to have a good skin care routine.

4. Are there any particular lifestyle adjustments or habits that couples should adopt to enhance the effectiveness of their pre-wedding skincare routine?
Adopting certain lifestyle adjustments and habits can enhance the effectiveness of your skincare routine. Skin conditions like acne and rosacea are often related to inflammation levels in the body.
Reduce the consumption of pro-inflammatory foods like dairy, sugars, preservatives, and flour-based foods and cut right down on alcohol and caffeine. Both partners should make these adjustments to achieve faster results in their skin.
5. Considering the vast array of skin care products available, do you recommend any specific products?
Two effective skincare products that are beneficial for most skin problems are retinol and antioxidants. Retinol stimulates collagen synthesis, reduces sebum production, and addresses irregular pigmentation. These products can be used to treat acne, rosacea, seborrhea, melasma, ageing, wrinkling, laxity, and other dermatological issues, after a period of time they will also help your skin appear bright and healthy.

6. Are there any professional treatments or procedures that you would recommend for those who desire more intensive skin rejuvenation prior to their wedding? If so, how far in advance should they undergo such treatments?
Having rejuvenating injectables before a big event is always wise. it gently relaxes your muscles and helps the skin appear tightened. It is best to have this treatment 4 weeks before the event and if necessary a top-up two weeks before the big day
For more intensive skin rejuvenation, professional treatments like nano fat transfer, high-intensity focused ultrasound, collagen stimulators, and regenerative medicine can be considered. These treatments require expertise and should be performed by medical professionals. Allow at least 6 months in advance to see optimal results. Hair treatments also require time, as the hair cycle takes approximately 3 years to complete.
"If you are simply looking for your skin to be firmer, plumper and more hydrated I would suggest a course of Photo rejuvenation with IPL medical technology."
7. Sun protection is crucial for maintaining healthy skin. What advice do you have regarding sunscreen application and protection from harmful UV rays during outdoor wedding ceremonies?
Sun protection is crucial, especially during outdoor wedding ceremonies. Apply sunscreen regularly and protect your skin from harmful UV rays. It's important to note that UV exposure before the age of 20 can have a significant impact on the skin's health. Sunscreen should be worn year round and applied daily before leaving the house.

8. Stress and anxiety can impact the condition of our skin. Do you have any tips or recommendations for managing stress levels in the lead-up to the wedding day to promote clear and glowing skin?
Stress and anxiety can have a significant impact on the condition of your skin, so it's crucial to prioritise your overall well-being. While common medications like antibiotics are frequently prescribed for skin conditions, they typically do not provide long-term improvement for these skin concerns. Moreover, these medications can lead to a reduction in the normal microbiota, which can lead to an increase in cortisol levels in the body.
At our clinic, we have a team of experts who specialise in addressing the effects of stress on the skin. They will be able to provide you with personalised advice and recommend the most suitable course of treatment.
Book a complimentary consultation and take the first step towards achieving your dream wedding day glow.  Quote "CC Skin" when scheduling.
If you prefer, please call us on + 44 07871 328069 or Whatsapp here
to schedule an appointment.

9. What products are best to include within a skincare routine?
Cosmetic treatment plays a vital role in enhancing and complementing the treatments provided at our clinic. We prioritise addressing genuine needs and creating effective routines. This involves using a minimal number of products with optimal concentrations of active ingredients, focusing only on skin issues that can be resolved through cosmetics. If a cosmetic cannot achieve the desired results, we always recommend clinical treatments.
All skincare routines begin with a customised cleansing step based on each individual's skin type. For daytime use, we recommend an antioxidant combined with sunscreen to protect the skin from the sun and external factors. More than 80% of ageing and skin problems are negatively impacted by external damage. For nighttime, it is vital to cleanse your face removing any trace of makeup, we suggest using one or more corrective products specifically targeting the desired areas of improvement. While there are numerous brands available, our cosmetic routines primarily feature Zo Skin Health and Skinceuticals. These brands effectively meet the needs of our clinic's patients.
10. What common skincare mistakes do you often see couples making in their pre-wedding skincare routine, and how can they be avoided?
Common skincare mistakes to avoid in your pre-wedding routine include using products without understanding their active ingredients, relying too heavily on moisturisers for the face, and neglecting long-term skincare. Focus on the principles or active ingredients in your products and choose them wisely. Remember to care for your skin consistently, not just before your wedding day, as the results you see in the future are influenced by your skincare habits over time.

11. Lastly, could you share any additional advice or tips for achieving a radiant and flawless complexion on the most important day of one's life?
When aiming for a radiant and flawless complexion on your wedding day, consider the overall shape and appearance of your face, rather than focusing on minor details. Treat your skin with care and have realistic expectations about the results that can be achieved.
Book a complimentary consultation and take the first step towards achieving your dream wedding day glow.  Quote "CC Skin" when scheduling.
If you prefer, please call us on + 44 07871 328069 or Whatsapp here
to schedule an appointment.