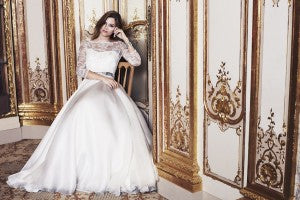 Planning Your Wedding- Daniel Morris Gibbons tells all!
Your wedding day is perhaps the most important day of your life, so it's right that you would want to make it as special as possible. Do you know where to start? What you need to do? Or even WHEN you need to do it?
At our Brides Magazine event at The Dorchester in February, we had the privilege of having Daniel Morris-Gibbons from Bespoke Events in attendance. He gave our brides-to-be crucial wedding planning insight to help them create their dream wedding.
The Bespoke Wedding planning team are renowned for their fresh approach to wedding designs and planning. Utilising the latest inspiration in fashion, current style, and innovation they create weddings that shout originality and flair. Using a combination of lighting and production techniques, concept artists and some of the most talented floral and cake designers in the World, a Bespoke Events wedding is instantly recognisable in style, and superlative in its result.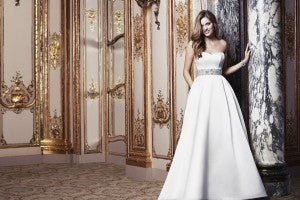 With over 30 years of experience, Bespoke Events expert in-house design and production teams ensure your special day really does have the wow-factor. With a variety of services to offer including wedding lighting, stage and dance floors design, celebrity wedding performers, floral designers and invitation design your dream wedding day is just a phone call away.
As one of the world's leading event design and production companies, Bespoke Events London is your ultimate event resource. Boasting over 25 years' experience, they design and produce spectacular corporate, private and wedding events.
Here are just a few key things Daniel advises brides-to-be to consider:
Consider your timeline: How much time do you have? Your exact date will probably be narrowed down by your choice of location but having a general time frame sets the scene for the rest to follow.
Where do you want to spend your special day? Do you know if you are envisioning a traditional church, mountaintop or a beachfront destination wedding? Is your dream a huge production or an intimate guest list of close family and friends? The answers WILL help you determine the location.
Who's coming? Who do you REALLY want to be there? Managing a growing guest list is daunting. Location will usually guide you as to how many guests to invite.
Your wedding day style: What is your personal style? Of course it's very exciting to browse at all the designer wedding dresses and decor in glossy magazines for inspiration but ultimately it depends on where you decide to get married and the overall theme of your big day.
Capturing your big day: This, we believe to be one of your major suppliers so know what you are looking for. Cake is consumed and flowers fade but photographs last forever.
Keep calm and plan on, remember your wedding day and planning it is a means to an end. Choosing and being chosen to have a life long partnership is the priority never to be lost sight of when things may get a little busy.