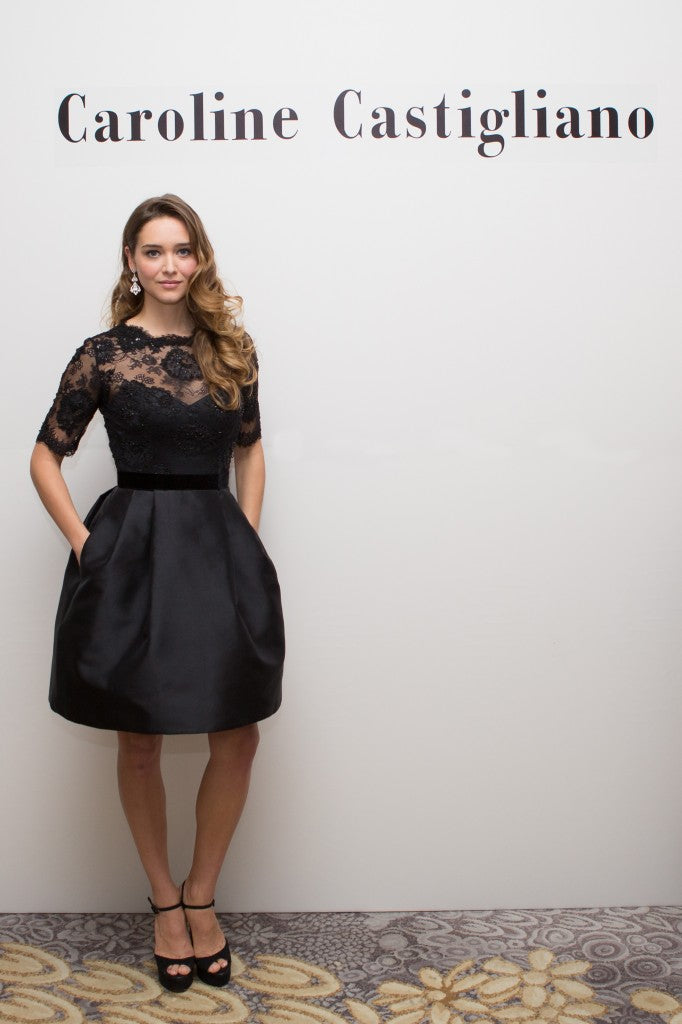 Caroline Castigliano's Unveiled Little Black Dress Range
For the last 25 years Caroline Castigliano has been synonymous with quality, design, style and of course Wedding Dresses. However the Castigliano brand also has a stunning eveningwear line that is coveted worldwide. TV, Film and Theatre stars have donned the designer's styles for years now and for many brides that proudly wear a Castigliano gown, a mother of the bride, bridesmaids or wedding party member isn't far behind in a Castigliano creation.
Caroline Castigliano unveiled her 2015 Little Black Dress collection at the Dorchester, in front over 100 brides to be, countless industry experts and of course Brides Magazine. With a repertoire of couture designs in her portfolio, it was only natural that Caroline Castigliano creates this eponymous line.
Perhaps more than any other piece of clothing, the little black dress is, women have been told, the essential, the one that will take you practically anywhere. Investing in your LBD is a wise choice, one that will see you through nearly every event, every party, and every formal occasion.
Caroline Castigliano has unveiled a selection of couture dresses that will suit every shape, every style and every occasion. The range at our Dorchester event awed our brides; Caroline had taken a key wardrobe staple and truly made it bespoke.