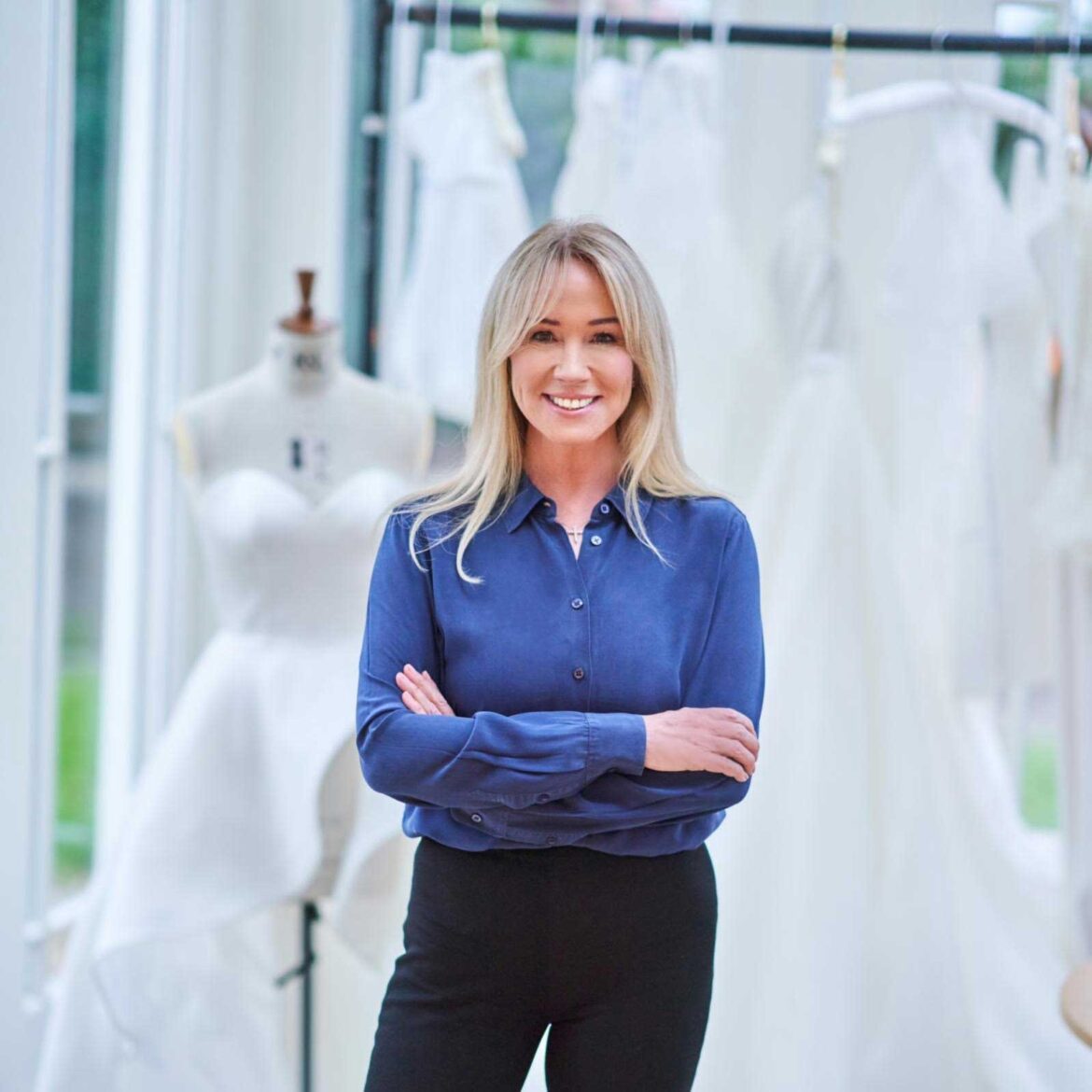 Meet The Designer
Caroline Castigliano is one of the most revered designers in the wedding industry – her brand Caroline Castigliano is the choice of discerning brides the world over. In this Q&A with Caroline, discover expert insights – from how much budget to set aside to the common pitfalls to avoid…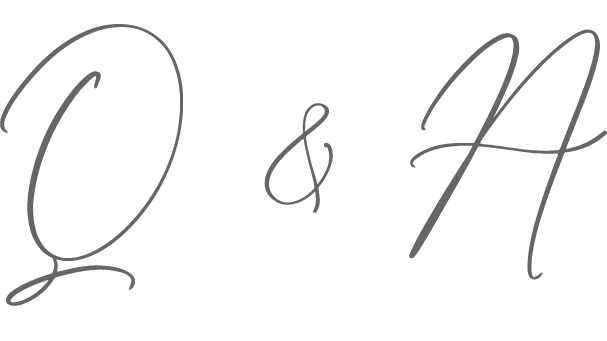 Tell us a bit about your brand, Caroline – how was it born, and how has it evolved over the years?
I started the brand Caroline Castigliano 32 years ago. Having spent the previous five years in the USA with my company Survival Kit, designing active sportswear for women. I was the first person to design leotards with a G strings and matching sweatshirts  everybody said it would never take off, good to see that it did! I sold Survival Kit to Macy's Bloomingdale's – Neimum Marcus it was a fantastic experience and I learnt a vast amount about business.
My passion for design and making clothes started when I was very young, my mother taught  me to sew  when I was about five years old by the time I was 10 years old I was able to make clothes for myself. My best friend and I frequented Liberty of London and purchased fabrics, our idea of a fun summer was drapping and making dresses on one  another. I truly believe this is where you learn to understand about balance and  fit which have become integral features in a Caroline Castigliano gown.
I returned to the UK in 1991 as my father had passed away and I wanted to be with my family. It was while considering all the possibilities of what to do next  that someone suggested bridal-wear. I launched my first store in Esher Surrey and a few years later signed Jasper Conran to design the label with me  'Jasper Conran for Caroline Castigliano', it was a massive success. Six months later I launched my first collection of Caroline Castigliano gowns.
Under the Castigliano umbrella I ran The Wedding Dress at Harrods. The Designer Bridalroom at Liberty and opened Caroline Castigliano boutiques across the country, after 20 years I realised I wanted a new direction and started to sell to independents.  I now sell to luxury stores across the world.
Is there a typical Caroline Castigliano bride?
A typical CC bride is very aware of style but not dominated by fashion. The DNA that runs through the brand is outstanding foundations to the gown, I believe with out this you will never create a truly stunning dress.
Luxurious fabrics as this brings the design to life.
Couture make techniques, quality is everything in one of our gowns.
Simplicity as I believe clean lines create the perfect impact for timeless gowns.

How does the bridal journey work at Caroline Castigliano?
Our Knightsbridge boutique operates by appointment only, we want to give each bride undivided attention, to get to know her and help her realise her dream gown.
We encourage brides to only bring two guests with them to help advice, to many people can cause total confusion.
At the first appointment the stylist will spend time getting to really understand (the bride) and her wedding, what decisions have been made and what her true desires are. We encourage brides to bring along a mood board so we can see easily what they are drawn towards. After the initial chat you get to try on many styles that will be in line with the vision that  has been explained to the stylist, we will encourage to try a few wild cards. We truly believe when a bride makes a decision on her gown she understands why it is perfection.
At the second appointment, this would ideally be approximately 1 year out from the wedding although we can usually work with a six month lead time. Creating a Castigliano takes  highly skilled technicians so we only create a specific amount of gowns each year, when our production is full we are unable to take further orders.
Do you do bespoke? Or can designs be customised? 
All Caroline Castigliano gowns ordered from our Knightsbridge Atelier are entirely created individually for the bride. It starts with a full set of measurements taken by our Head of Fittings followed by a toile fitting, this is a calico that is the  template of the gown, at this fitting adjustments and fit are all taken care of before the gown is finally cut. This is followed by up to 3 fittings in the gown before it is finally collected appropriately 1 week before the wedding.
At every appointment we are there to make sure it is a special occasion that you will look back and remember as the lead up to your big day.

So what kind of budget do you need for a Caroline Castigliano gown from the main collection?
From the Knightsbridge Atelier we offer bespoke, customised and couture. There is a wide choice of gowns with the collection starting at £4200 – £6000  including toile and all fittings, Bespoke is £6000 + and couture is from £15000  I attend the couture appointments from the design process through to collection.

What are some common mistakes you see brides make?
We try to advise and avoid brides making mistakes.
But these are things we hear regularly.
Understanding that Made to Order is NOT Made to Measure they are entirely different – a made to order gown is a standard size and design. A made to measure gown is made to your specific body measurements taking into account your height and widths as well as your standard measurements.
Satin is silk – many brides are misled about the quality and fibres of a fabric there is a big difference between manmade and the beauty of natural fibres.
Always ask questions so you know exactly what you are buying.
Believing you need to wear sleeves to cover your arms as it will make you look slimmer, this is simply not the case and they can make your arms look bigger.
The investment in your gown is very important it is a gown that will create life long memories, so share your budget with your stylist at the very beginning, there is no point in finding your dream gown only to find it's not something you can afford.
Research, do lots of research before starting to try on bridal gowns, be sure you only visit boutiques you're confident have dresses you are going to like.
Any trends you think are big in bridal fashion right now?
We are not a trend led brand,  we are about beautiful classic silhouettes that draw on elements that are contemporary. The collections have really evolved over the years and we are very well known for our unique construction and impeccable fit. I really like searching out special fabrics that really make a gown special, textures are so important on a wedding dress.
We have  created a wide range of accessories to adapt our designs, so you will find detachable sleeves in all different lengths and shapes as well as  detachable trains that totally adapt the look of a very simple understated gown. The Knightsbridge Atelier has around  70 shrug/ jackets that can be made in a wide variety of laces to create a unique bespoke gown. Interchangeable separates are very popular.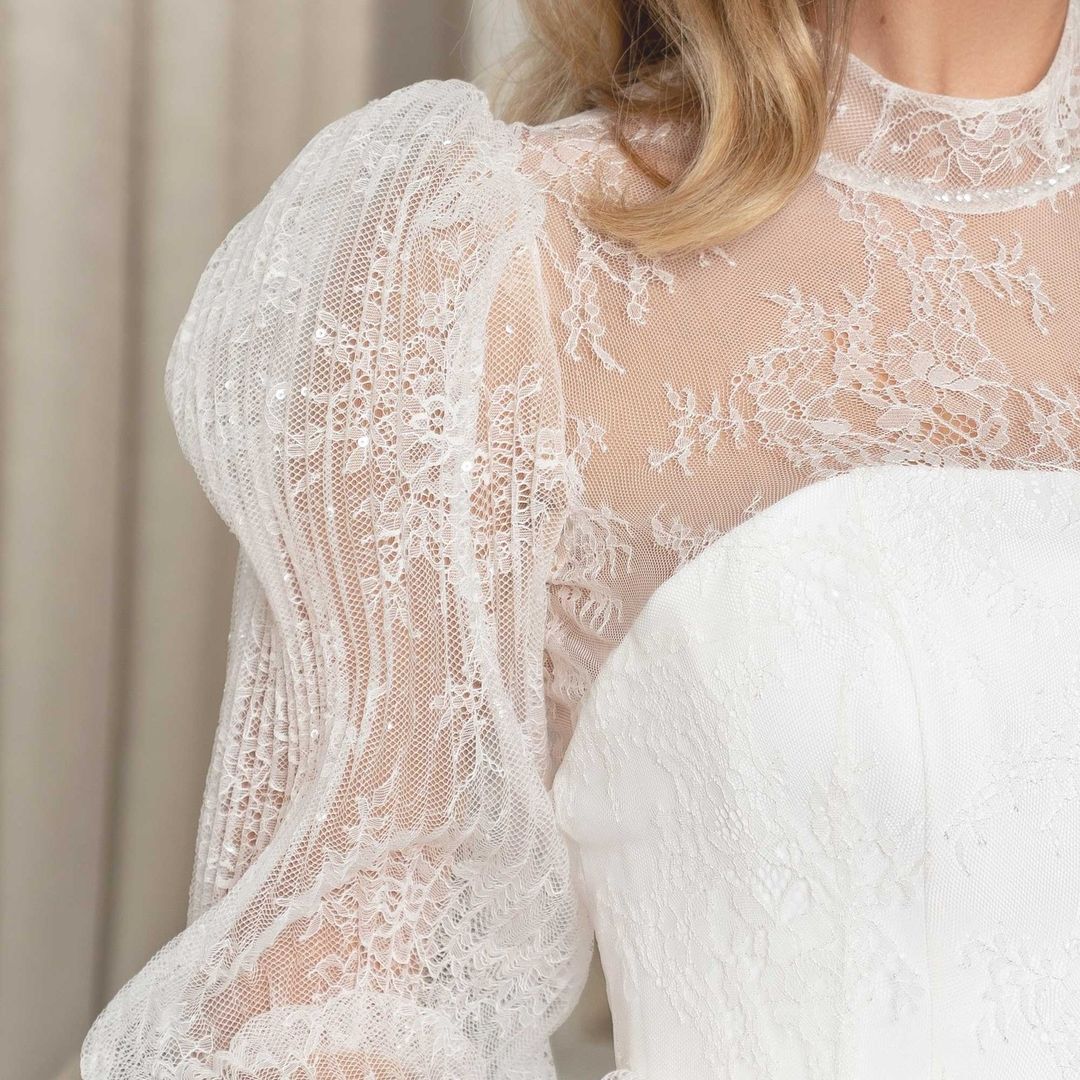 A big trend right now is two dresses, a lot of brides like a short dress in the evening to dance the night away.
Any trends you think brides should avoid or be wary of?
Not really, your gown should reflect your personality and style so it is individual for everyone. Wear a gown you feel fabulous in, one that you will look back on in 20 years and still love .
Be wary of gowns with the neckline cut to the waist, and tulle inserts to hold the dress together. Also the latest craze of balloon sleeves, these are great on certain people but don't get taken in with lots of pictures on social media showing this fashion, be sure it works for you.
What's the one thing you like to tell every client?
I tell every bride to walk towards the mirror and love the vision looking back at her.
If you love the sample you will be blown away by the gown when it is made for you.
Go with your dream not that of your friends.
Think about that moment when your fiancée sees you walking towards him to become his wife, this moment will be with him forever, how do you want him to see you?
Tell us about the other collections you have in the atelier…
We carry a wide range of gowns exclusively designed for the Knightsbridge boutique,  we also offer the collection, bespoke and couture.
We also stock our evening gowns and event wear dresses with shifts and jackets.

Finally, what do you think has changed most in the bridal world?
What has changed in the last 32 years,
It is quite unbelievable to think that when I started brides either got married in a registry office or had a religious wedding in a church, synagogue or cathedral – Now you can marry anywhere, the beach, a vineyard, a castle the list is endless and this has reflected in the gowns that brides wear.