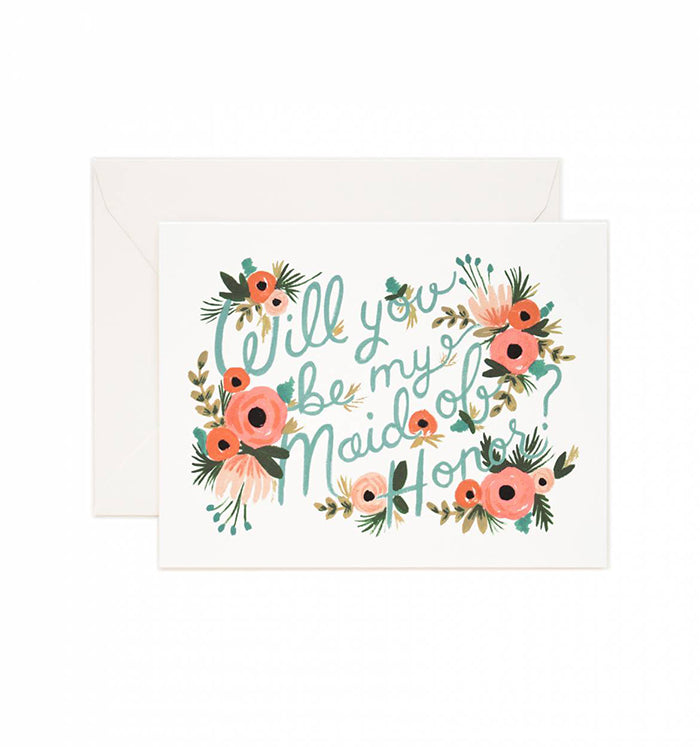 Maid of Honour Duties
Have you been asked to be the Maid of Honour but not quite sure what it entails?  Read on to find out what's expected from you during the wedding and how to support your friend in the build up to the big day!
Part worker bee, part emotional lifeboat – you're there to help the bride plan, make her laugh and offer emotional support when needed. If you have accepted to be the Maid of Honour this is what you can be expected to do:
Before the wedding:
Help her find her perfect designer wedding gown. As a maid of honour you'll help the bride shop for her wedding gown and bridal accessories.
Lead the bridesmaids –  help organise the bridesmaids outfits and make sure the other bridesmaids know what is expected from them and when. You are the go-to person in between the bridesmaids and the bride.
Assist the bride with wedding planning as needed. This could include everything from helping the bride to decide on a colour scheme to tasting wedding cakes!
Plan and organise the hen-do with help from the other bridesmaids!
Spread the news about where the bride and groom are registered.
Attend all prewedding parties.
Attend dress fittings with the bride. If the bride is having a bespoke designer wedding dress, you may required to attend more than one fitting.
On the day of the wedding:
Dress the bride on the day.
Create an

emergency kit

for the bride with everything she may need!
Make sure all the bridesmaids get ready on time and know what is expected form them during the day.
Keep the bride organised on the day and keep a checklist of everything that needs to be completed during and after the event.
Act as a go-between for the bride, groom and any vendors.
Assist with any last minute preparations
Hold the brides bouquet and be ready with tissues
Sign the marriage licence as a witness
Play hostess along with the other bridesmaids – show guests where to sit, tell them to where to put presents, invite them to sign the guest book, etc.
Keep on eye on the brides wedding dress throughout the day
Make sure the bride is relaxed and eats!
Dance with the best man during the formal first-dance
Toast the couple after the best man – this is optional but a very nice touch
Troubleshoot any emotional crises that may occur throughout the day.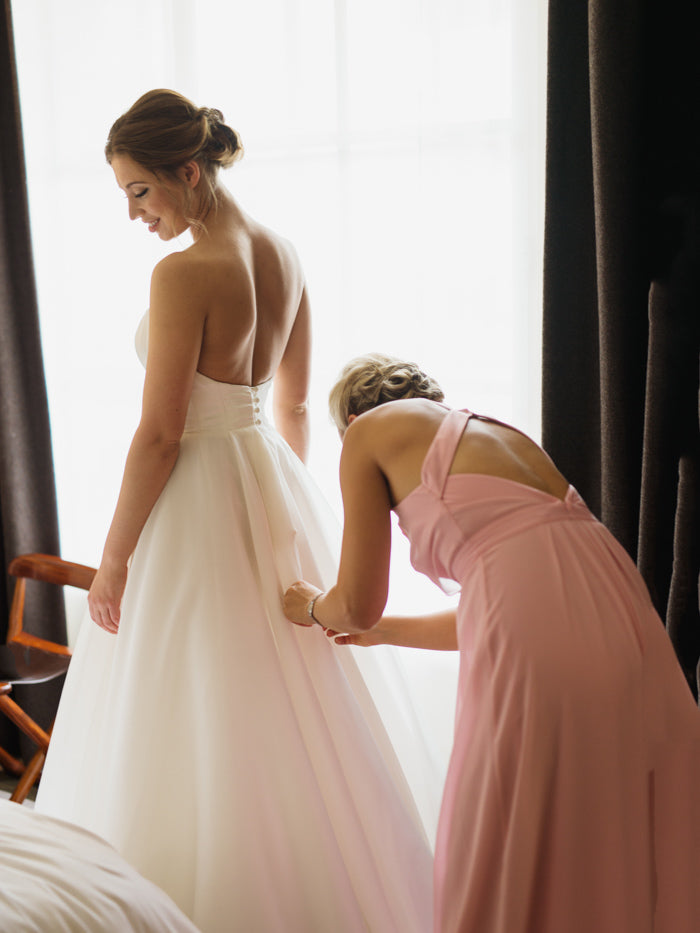 Take a look at some of our Real Weddings in the Castigliano Brides Gallery >