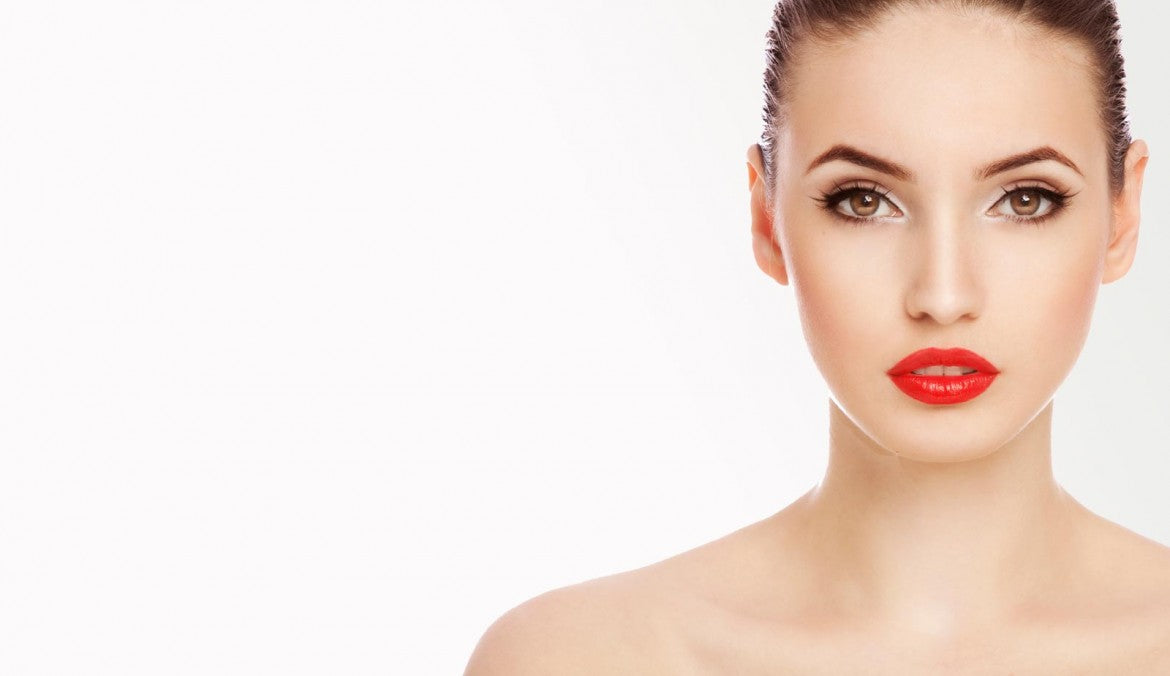 10 tips for a flawless wedding look
Once you have your Caroline Castigliano wedding dress, your shoes and accessories sorted it's time to think about wedding beauty. Make sure you look flawless walking down the aisle and avoid any wedding-day disasters with our make-up and beauty tips for brides to be.
1. Do your research and and bring references with you to your make-up trial. Make sure the inspirational images matches your skin tone and that you are able to identify what it is you like about the look?
2. Schedule in your trial 3 – 5 weeks before your wedding and take a picture of yourself in daylight to make sure you are happy with the result. Don't let a make-up artist take over completely. Your bridal look should be the best version of you and you don't want to look completely different on your wedding day.
3. Consider the climate you are getting married in especially if you are doing your own make-up. For brides getting married in warmer climates, consider using as many oil-free products as possible and keep oil-free blotting sheets on hand.
4. Your make-up should last all day, through all the crying, hugging, kissing, eating and dancing. Choose a mascara that's waterproof; it lasts longer and withstands tears.
5. If you decide to do your own make up, get some tips from the pro's and book in for a lesson to make sure you use the right products.
6. Take care of your skin in the months leading up to your wedding with regular exfoliations and skin masks to make sure your face looks bright and radiant.
7. Have a facial the week before the wedding, your skin will only ever looks as good as the skin underneath it.
8. Your bridal make-up will have to have enough colour to compensate the wedding gown. Wear a white t-shirt for your make up trial so you can see how the make up will look against a pale colour. Once you are happy with the base add colour to your cheeks and lips.
9. Get your eye brows shaped a few days before the wedding and avoid any last plucking on the day of the wedding.
10. To make sure your smile looks beautiful in all the pictures you will be posing for use a whitening toothpaste leading up to your wedding or schedule in a professional whitening 6 months prior to your wedding day.
We would suggest putting together a little survival kit to make sure you have products with you throughout the day. Be careful if you reapply any blush, powder or lipstick to make sure you don't get any on your designer wedding dress.