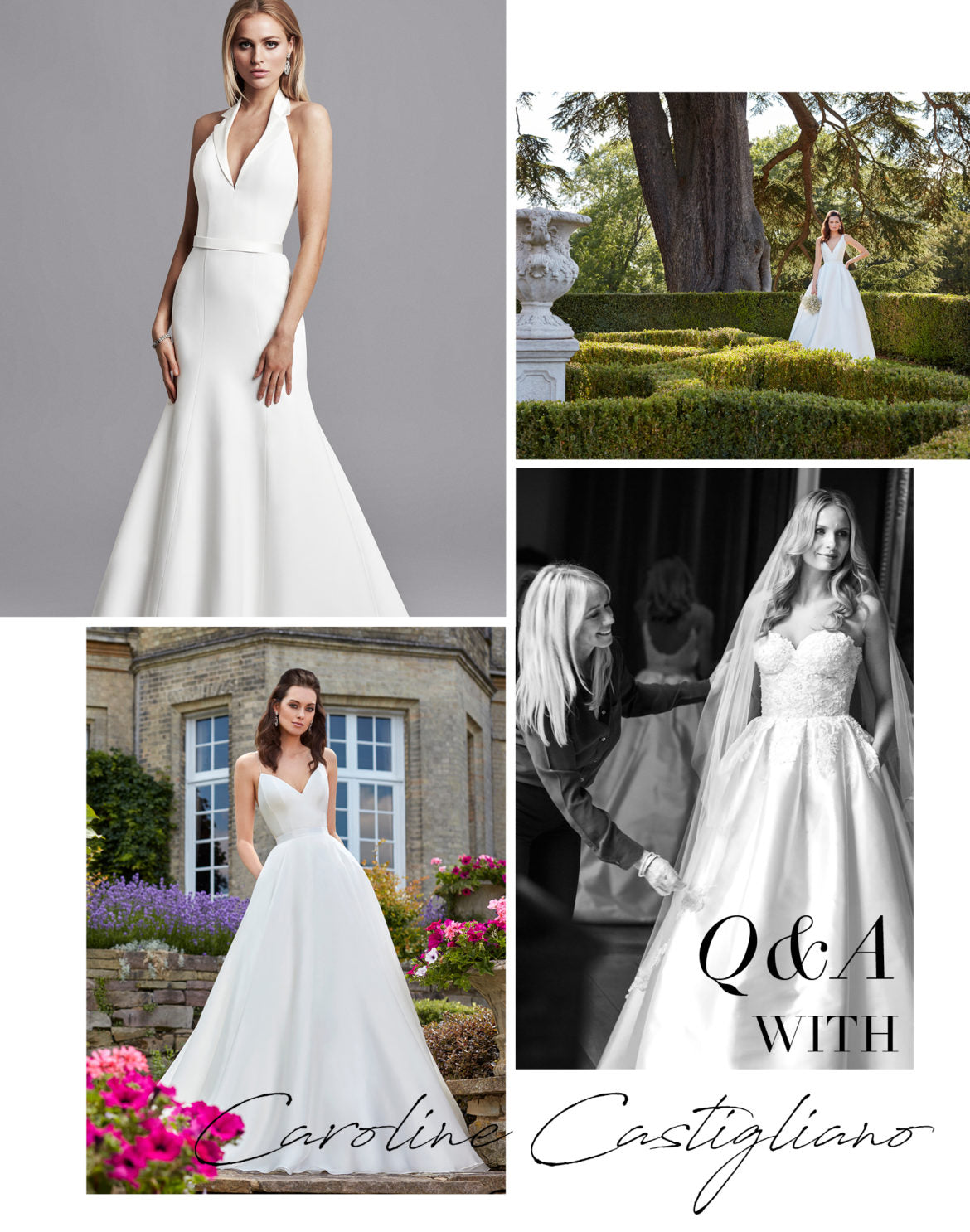 Q & A with Caroline Castigliano
Read our latest interview with Caroline Castigliano and find out how the leading British Bridal designer started designing and her advice for brides.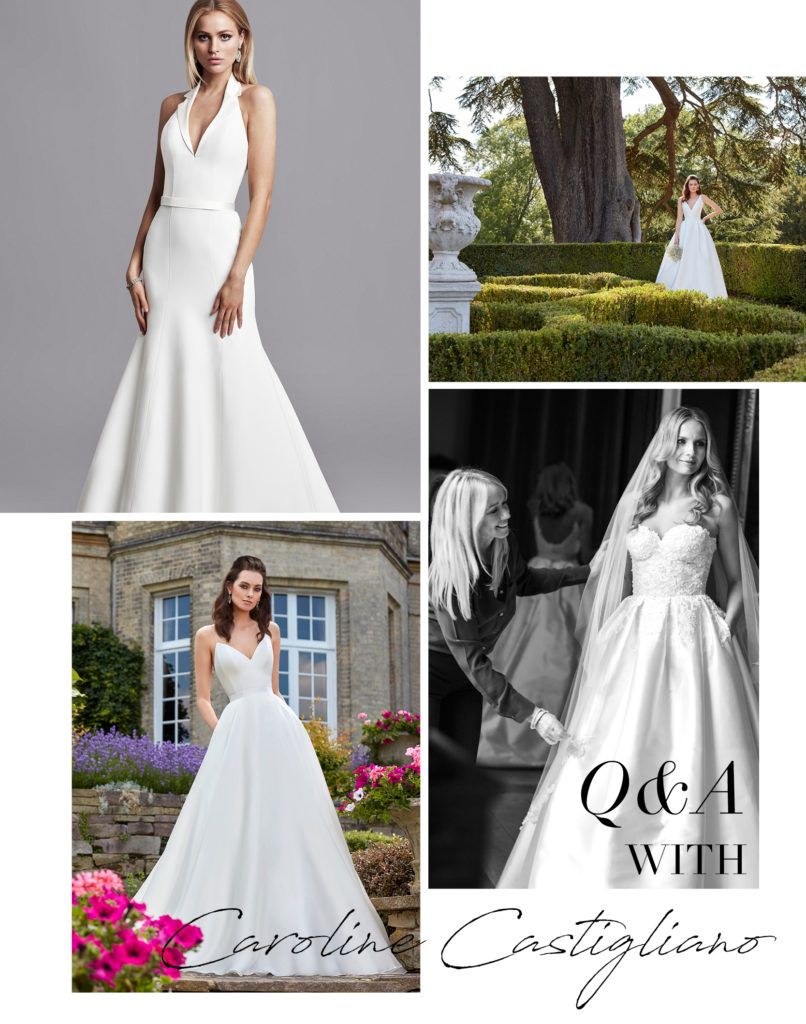 Tell us about your journey in design and how it began?
My passion for design began when I was a child, my mother taught me how to sew when I was 5 years old and I started making clothes for my dolls. By the time I was 10 years old I was able to make clothes for myself. As a teenager I regularly visited Liberty's in London and would choose fabrics to make dresses for myself. I regularly bought Vogue magazines and would copy designs from the 'More Dash Than Cash' section. It was during those years that I truly understood design, balance, shape and everything developed from there.
Describe the first wedding gown you created and what you loved about it?
The first dress I designed many years ago was a sleeveless, square neckline gown made with a silk duchess satin. The gown was very fitted with a dropped waist and organza skirt. I loved it for the same reason I love the gowns I create today; it was beautifully cut, understated and simplistic yet romantic. Many elements of that dress still appear in the gowns I create today.
How have your designs developed over the years?
The Castigliano signature style is understated and effortless. We are widely recognised for our clean cut lines, beautifully engineered with the finest of fabrics. My collections have evolved over the 28 years, the overall signature and feel is very much the same, however, I have developed many new techniques with complex corsetry to enhance the feminine figure and fuse contemporary and classic styling. I believe a wedding dress is forever, therefore I want my gowns to transcend time.
What is it you love most about creating a couture gown?
I love creating couture gowns. When I see a bride who wants a completely special gown made uniquely just for her, this is quite an incredible experience and a real honour. Many times when I have created couture gowns it has been about sourcing very special fabrics, designing laces and bead work. Many different elements will come together to make it a one-off gown representing everything the bride has ever dreamt of.
If you were getting married tomorrow, which of your designs would you choose to wear and why?
From the 2020 'I Believe In Love' Collection, I would wear Luciana! I love this dress, it says so many things to me, it's understated and elegant, it's modern yet classic and it moves beautifully with a relaxed feeling about it. This gown is so powerful, I'm very proud of this dress.
What advice would you give to brides searching for their dream dress?
My advice to all brides, do not take lots of people with you and go for days out trying on hundreds of dresses, this creates confusion and usually frustrates and upsets the bride because everyone has a different opinion, and often different to the bride. Take someone with you whose opinion you truly value, who understands you as a person. Before you try any dresses on, make important decisions about the vision you want to create for your wedding day that maybe you want to be traditional in your style, romantic, classic or contemporary, really consider the words that describes the overall vision your friends and family will see when you arrive on your wedding day. Then consider the investment you want to make in your gown and research the differences between a manufactured brand in a man-made fibre and a standard size or what will be referred to as a designer gown in luxury fabrics often made to measure and certainly made for you.
Explore the latest 'I Believe In Love' Collection here>
Request an appointment at our Knightsbridge Store here>