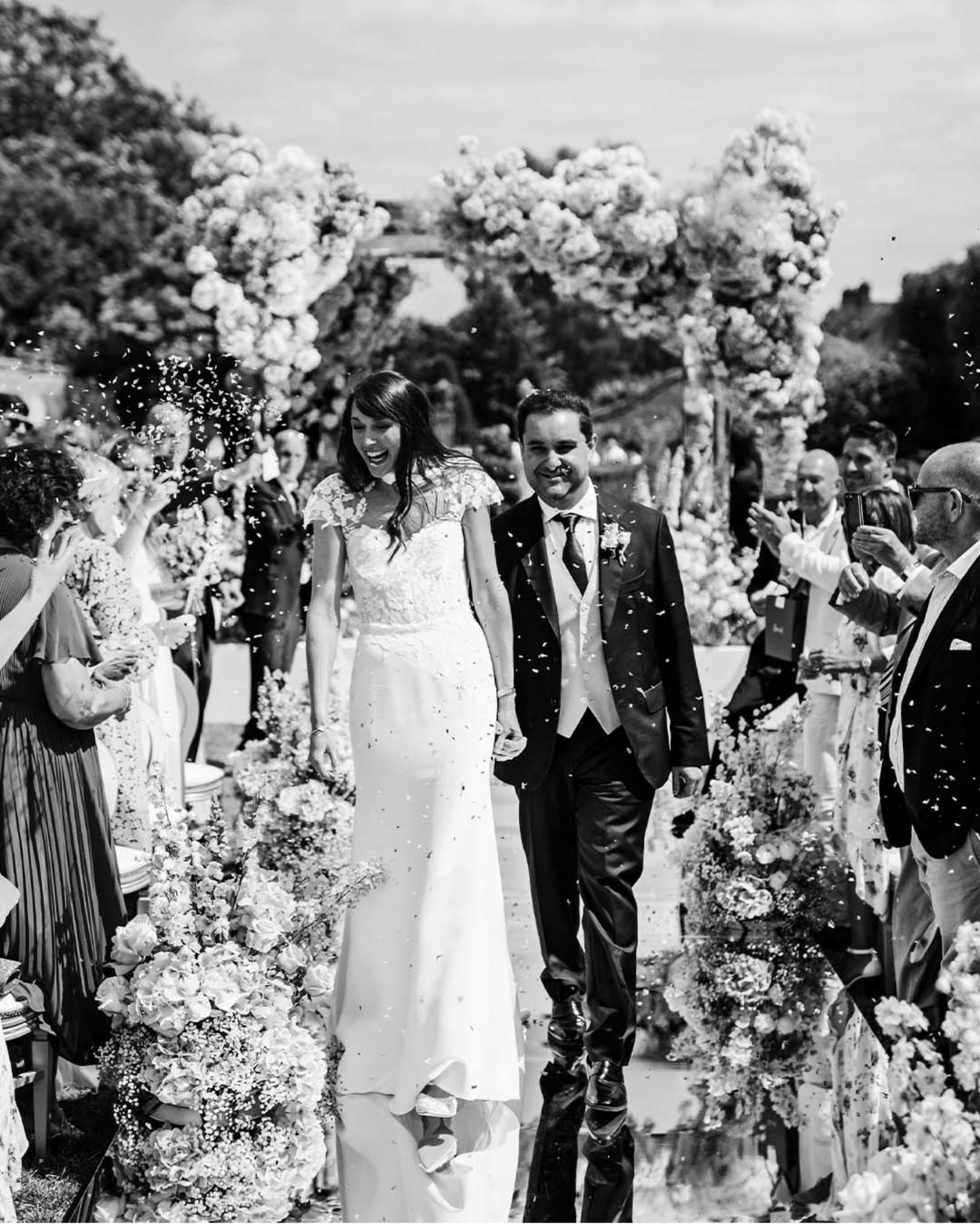 Q&A with Castigliano Bride Ann

Your husband's name?

Where and when did you get engaged?
June 2021 in Portugal



Where did you get married?
Four Seasons Hotel, Hampshire



Why did you choose your venue?
We loved the walled garden at The Four Seasons and wanted to use the space for an outdoor ceremony (luckily the weather was kind to us!). It also allowed us to have the ceremony and reception all at the same place.



Did you have a theme or any specific decor? 
We wanted a summery pastel palette, with mirrors to amplify the light and the beautiful flowers, across all spaces from the walled garden, to the ballroom, to the terrace at the end.



How did you feel in your Castigliano gown? 
I felt so special! I really didn't expect to find "the perfect dress" when I started to look but I truly felt like I did. Everything from the stunning lace detail, to the way it fitted, to all the amazing ladies at the boutique was amazing.



What did you enjoy the most about your Caroline Castigliano experience? 
The care and attention to every single detail of the dress and how I felt in it.



What was the best moment of your special day?
Can I only pick one?! Walking down the aisle, seeing Daniel's face and all of our closest friends and family.



Do you have any tips for brides-to-be?
Write a list of the five things you care most about on the day, whether it's having great photos taken, or the food to be perfect, or nailing the first dance. Planning a wedding can be overwhelming as there are so many things to think about so pick what's most important to you and don't sweat the small things. You'll forget all the little things you were worrying about on the day and everyone will have a great time!



List of the suppliers you would like to recommend and their Instagram handles. 
Obviously Caroline Castigliano! But others I would recommend:


Photography: @carrielaversphotography and @bespokebymo
Flowers: @maryjanevaughan
Planning and production: @bespokeeventslondon
Hair and make-up: @jo_eliza_hairandmakeup
DJ: @dankrainesdj
Harpist: @jessicakingharp
Venue: @fshampshireevents