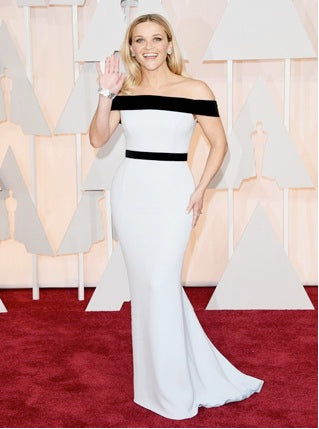 The #Oscars- a night worth celebrating!
It was Hollywood's biggest night in show business. A Listers flocked to the red carpet, looking elegant with most wearing floor length gowns.
The academy awards are more frequently referred to as the Oscars, an annual American awards ceremony honouring achievements in the film industry.
Fashion matters in the Oscars. The first hour of the event is dedicated to what people are wearing, or more importantly "who they are wearing." There are two ways to get noticed, for women at least. You can either be nominated for a major award, or you can wear an unforgettable dress.
Whites and nudes have been a huge hit this season. It's delightfully fresh, youthful and easy to wear. And, as we can see looks amazing on the red carpet.
Reese Witherspoon wore a pale blue and white, a Tom Ford off-the-shoulder gown.
Julianne Moore's stepped onto the red carpet in her custom Chanel gown. The long white masterpiece featured 80,000 small, hand paint sequins and took 987 hours to make.
Patrica Arquette went for a one-shoulder white top, with an elegant black skirt. All designed by her childhood friend Rosetta Betty.
If you are looking to follow these sophisticated trends on the red carpet, then why not visit Caroline Castiglianos team in our Knightsbridge store? The Caroline Castigliano evening wear line is truly an elegant, couture option for any stylish woman looking for her statement gown to an event. Have a look on our main website to view the Caroline Castigliano 2015 Evening Wear Collection.