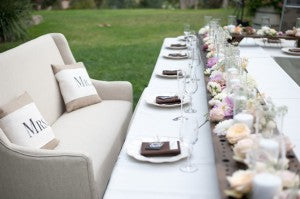 New Year, New Bride!
New Year, new bride? Are you planning your 2015 wedding? With so much to organise and think about, how do you ensure you create the luxury wedding of your dreams?
Here at Caroline Castigliano we have a wealth of passion and experience when it comes to planning your perfect wedding. We have put together our top 5 tips for you, to inspire you with your perfect wedding planning.
1. You want to remain uniquely personal about your wedding. It should be a decadent mixture of both of your favourite styles. You want your guests to arrive and just know instantly that they are at YOUR wedding. Start by making a list of all of your favourite things for inspiration.
2. Research and keep notes. Pinterest is an amazing tool for this. Start collecting your favourite ideas, include colours, themes, places, patterns and environments. You will find that you are drawn to certain styles and themes more often. This makes it easier to explain to others the luxury look that you are creating.
3. It's important to manage expectations from the start. Sit down and talk to each other as well as consulting with close relatives and friends. Share your concerns early on. Talk about your likes and dislikes. The sooner you can get everyone on board the smoother your planning process will be.
4. Remember that not only are you are creating a unique experience for your guests but also for yourselves! What is bespoke and indulgent for you? Is it one of kind exquisite or high end glamour extravagance? Your wedding day should be a fun and happy occasion, don't lose sight of the frivolous elements of your big day.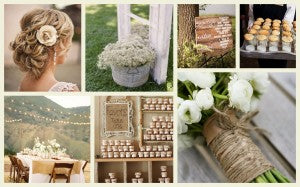 5. Consider consulting a wedding planner or enlist in the support of key trusted friends and family. Allocate certain tasks and responsibilities to others. Ensure you are clear about the detail and agree the final decision process upfront so that they can do what they need to do whilst knowing their restrictions.