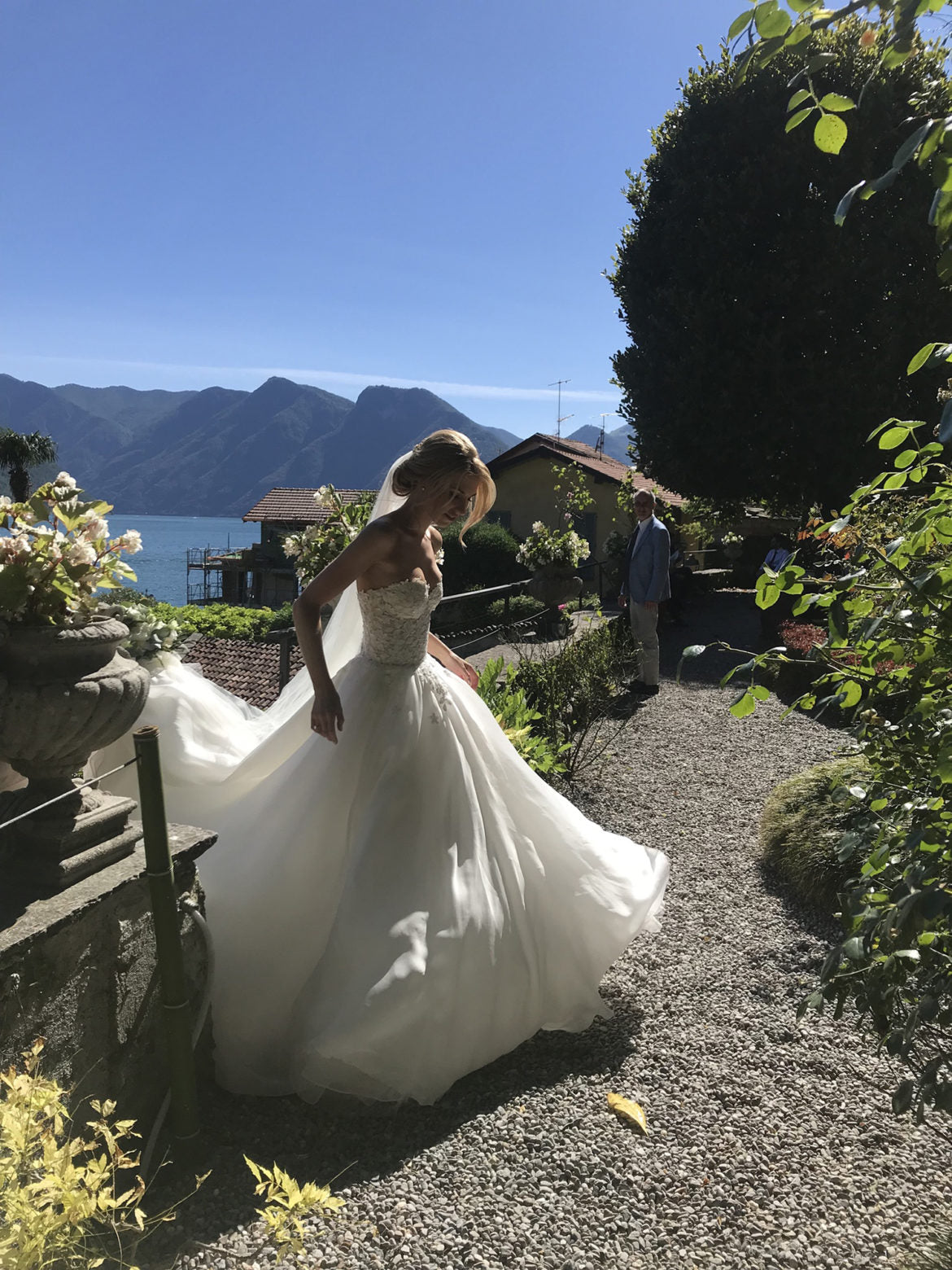 Hannah & Jay's stunning Lake Como Wedding
Castigliano bride Hannah and husband Jay married at the beautiful Villa Monestero Pax in Lake Como. The gorgeous surroundings of Lake Como made the perfect backdrop to their destination wedding.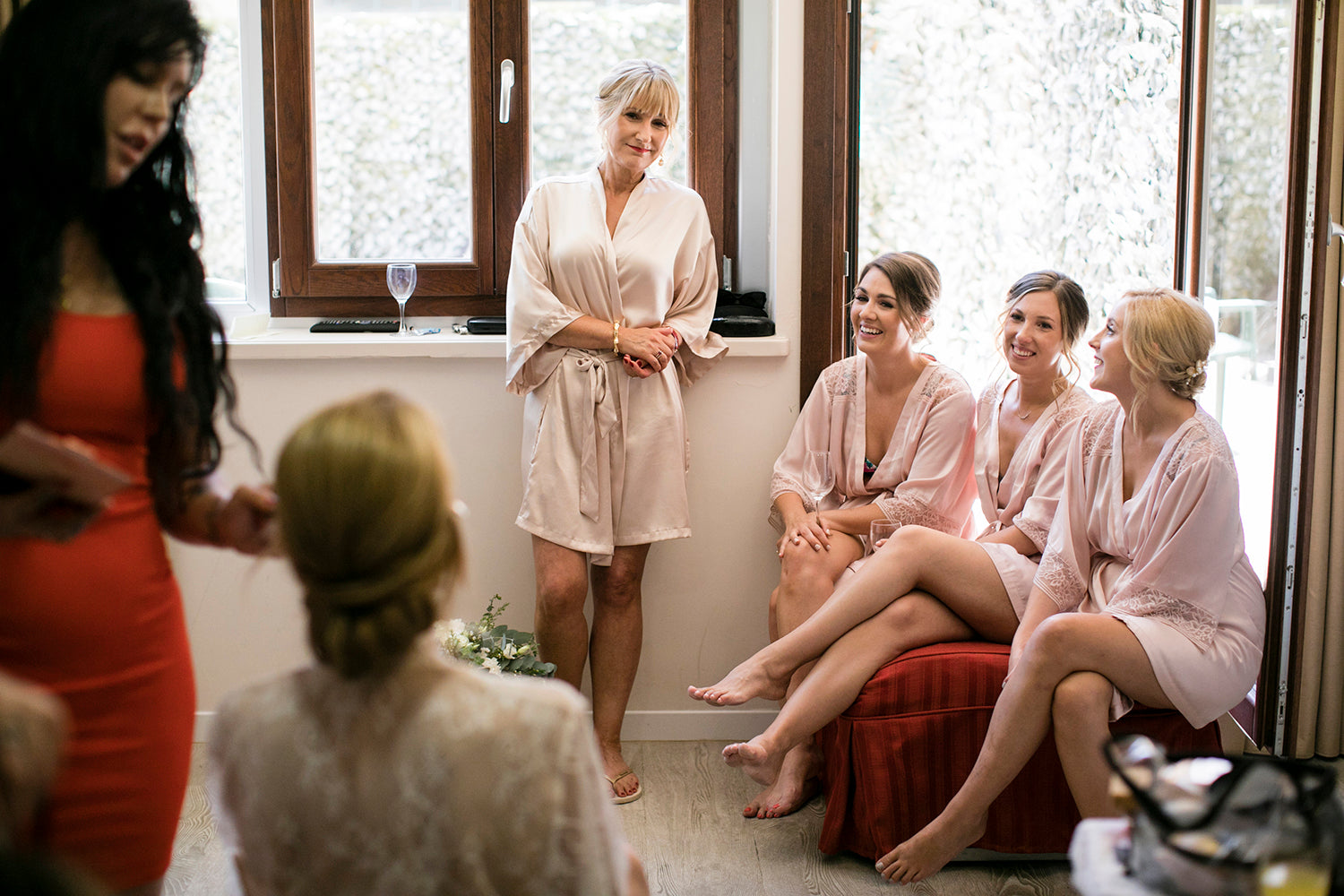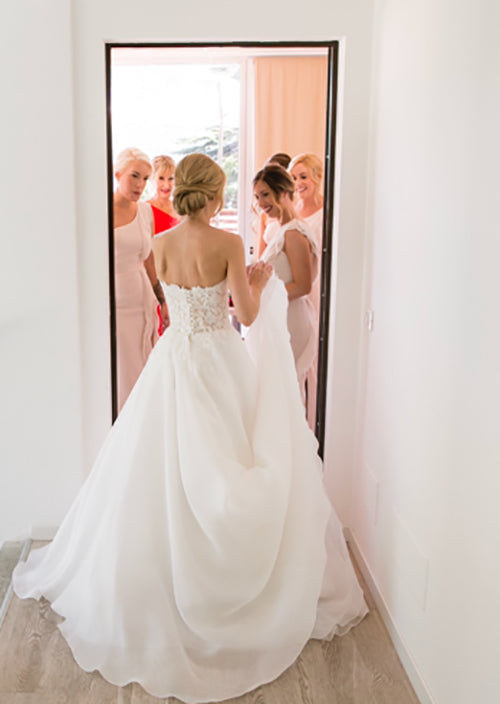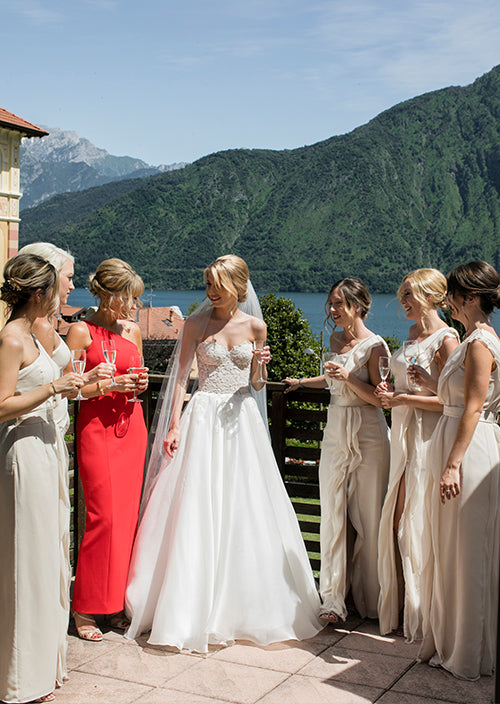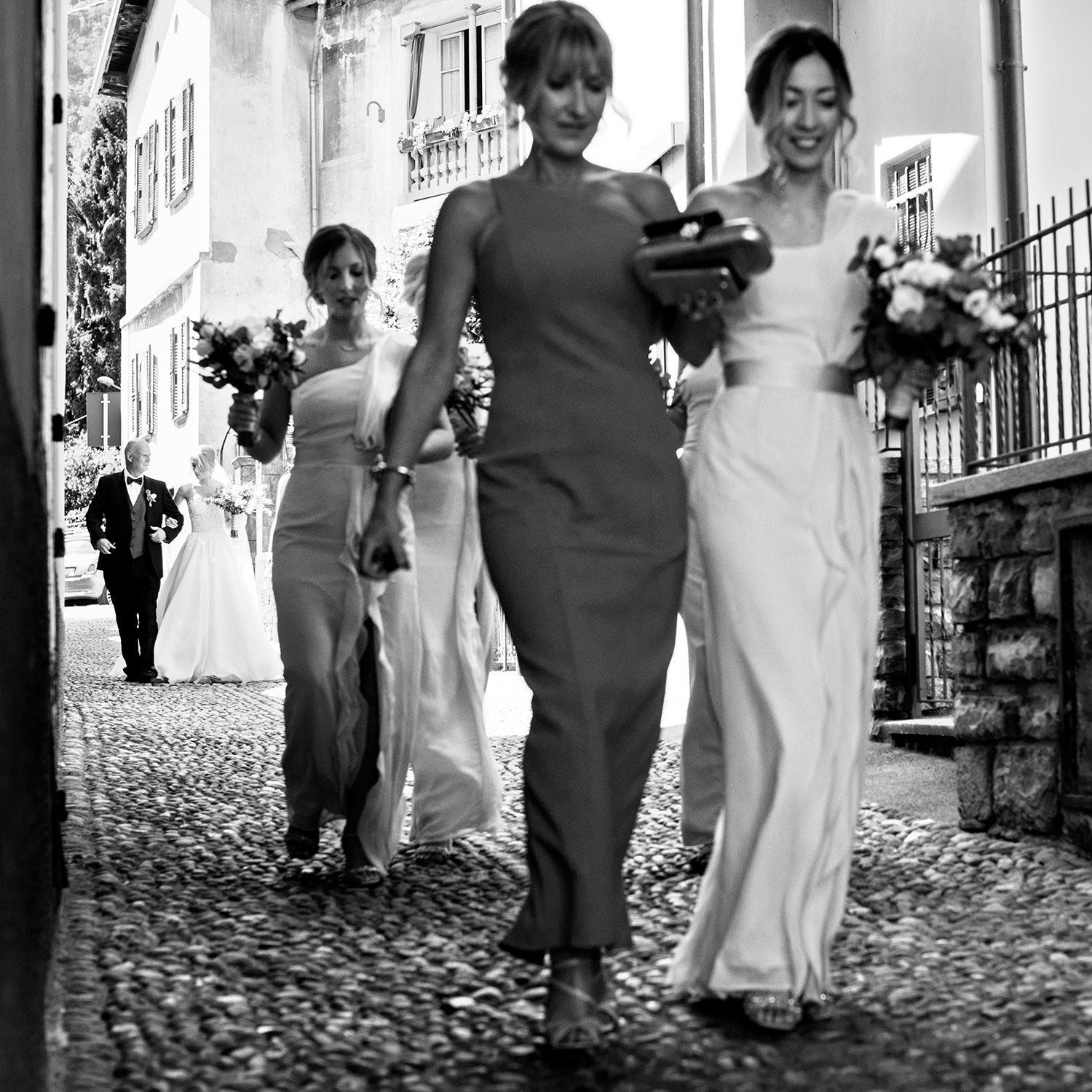 "Italy has always held a special place in our hearts. We love everything about it, the food, the wine, the culture and just the relaxed way of life –  it's the one place in the world for us that we always have that pipeline dream and one day leaving everything behind setting up life in Italy. We knew that our wedding day had to be here.
The one request I had was that I wanted to get married on a lawn and Jay wanted a forest feel, which you can imagine turned out more difficult than we first thought being on a lake. When we viewed Villa Monestero we knew it was perfect with a beautiful hidden garden right on the lakes edge. You then go up the steps to three tiers amongst all the trees and hanging branches but still with a stunning view over the lake –  it was everything we could have hoped for and more".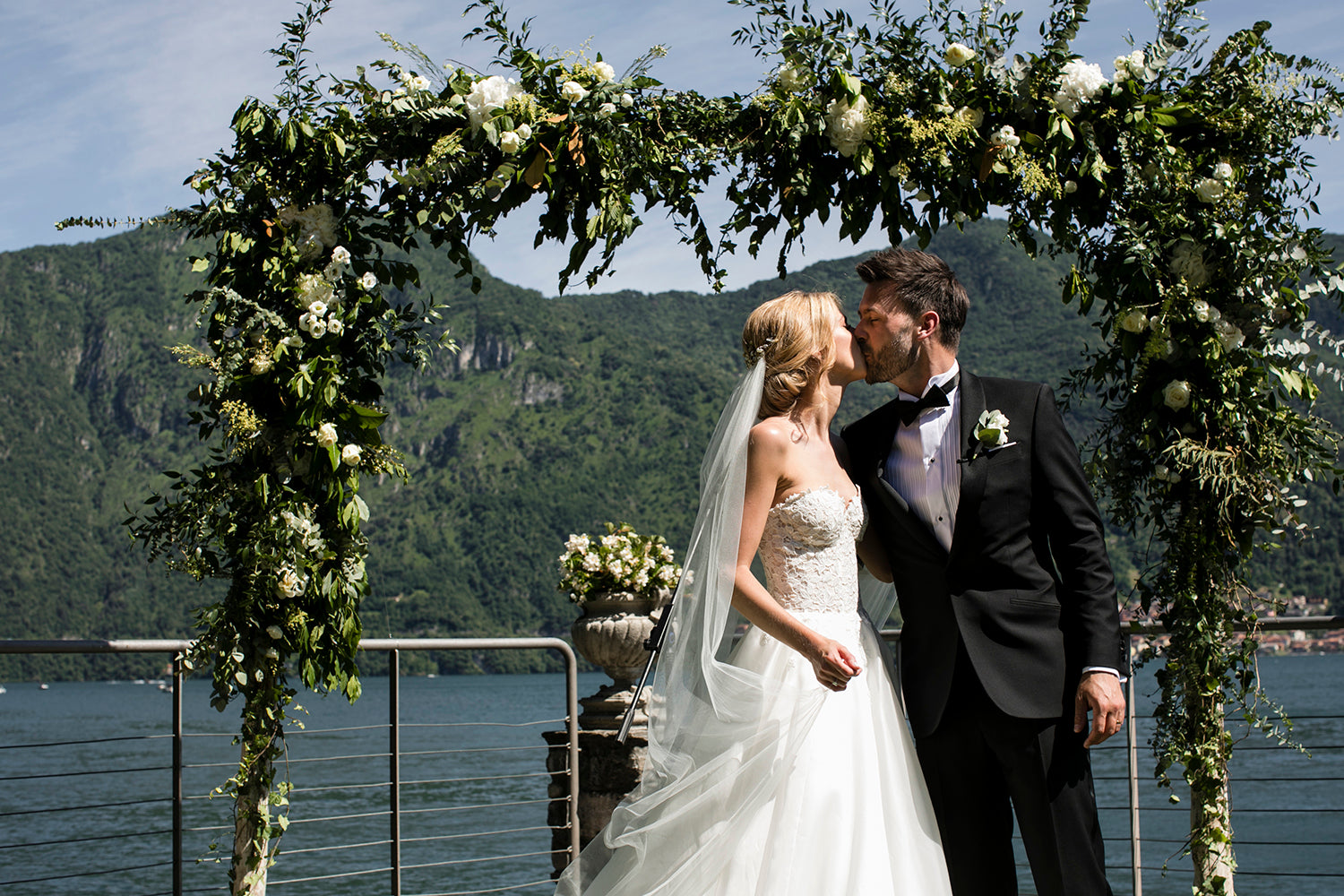 Jay had originally planned a proposal in Dubai but when their planned trip got cancelled he had to come up with a new plan.
"My husband had planned an extravagant proposal over Christmas in Dubai, but when our dog fell ill, I cancelled the trip and without realising ruined his plan! So he planned a weekend away in London instead, we lived there for a while and honestly had the time of our lives (we always dream that one day we will buy our old apartment back). Jay booked a boutique hotel on the same road we lived on and took me to my favourite restaurant for lunch and on the walk back to the hotel he got down on one knee and proposed outside our old apartment. 
It was actually more like a comedy sketch if I'm honest as I didn't have a clue he was going to propose so I asked him why he was being so weird when he was trying to be romantic and then when he did propose asked him if this was a joke and it wasn't very funny, and to top it off a tourist then came running up to us…. we both thought amazing she's filmed it or taken a picture, but no she just wanted directions. To which we both burst out laughing, poor lady was very confused!"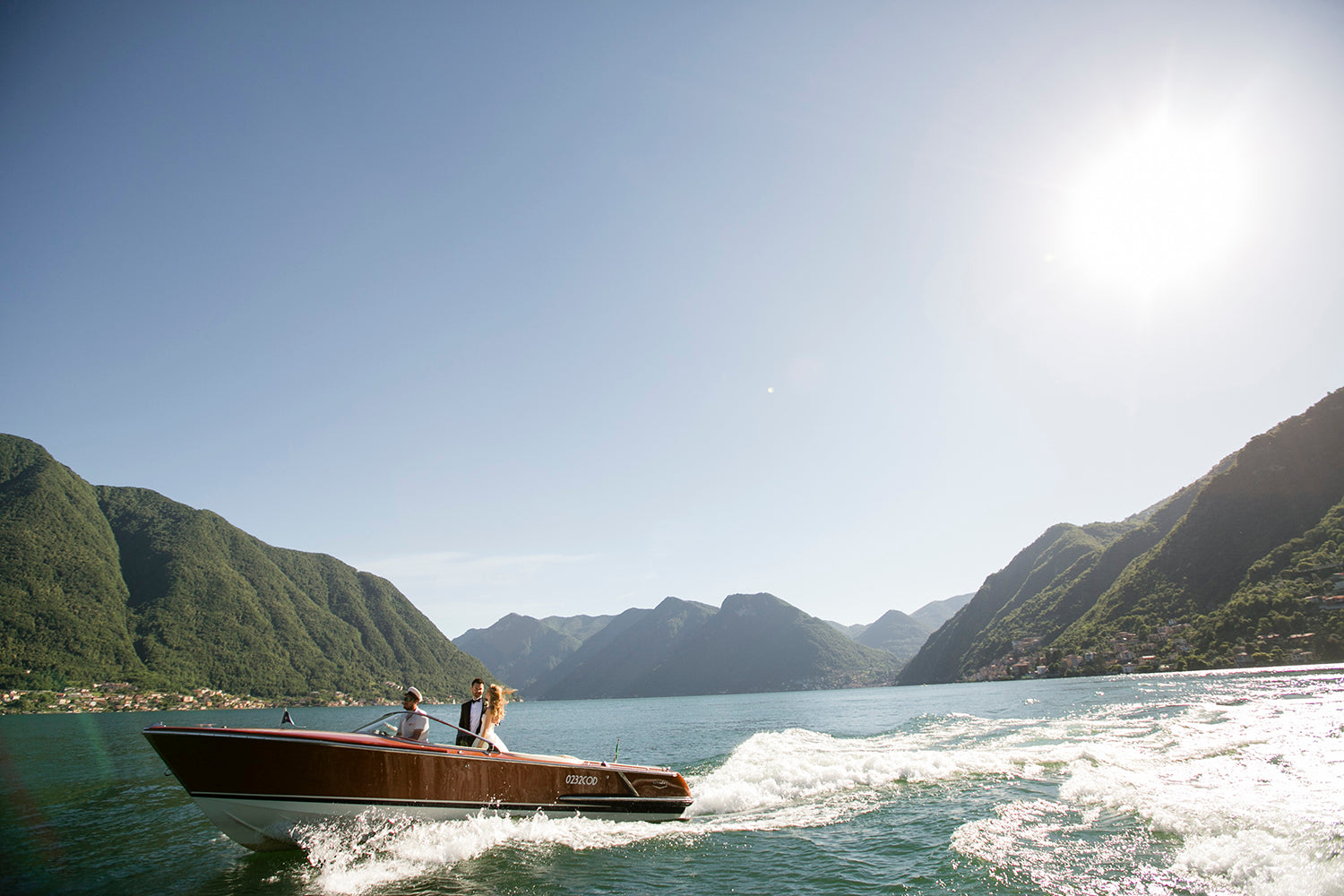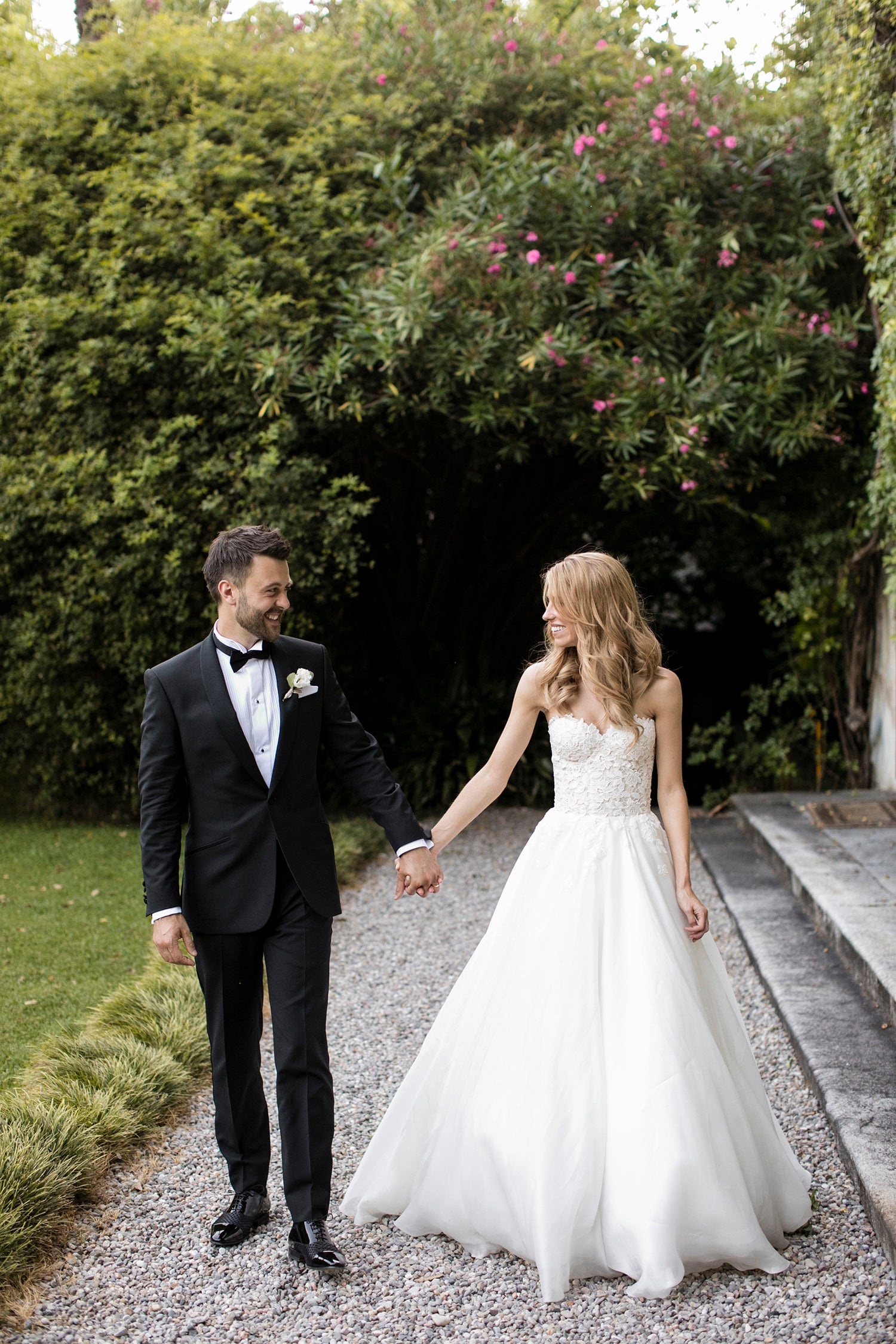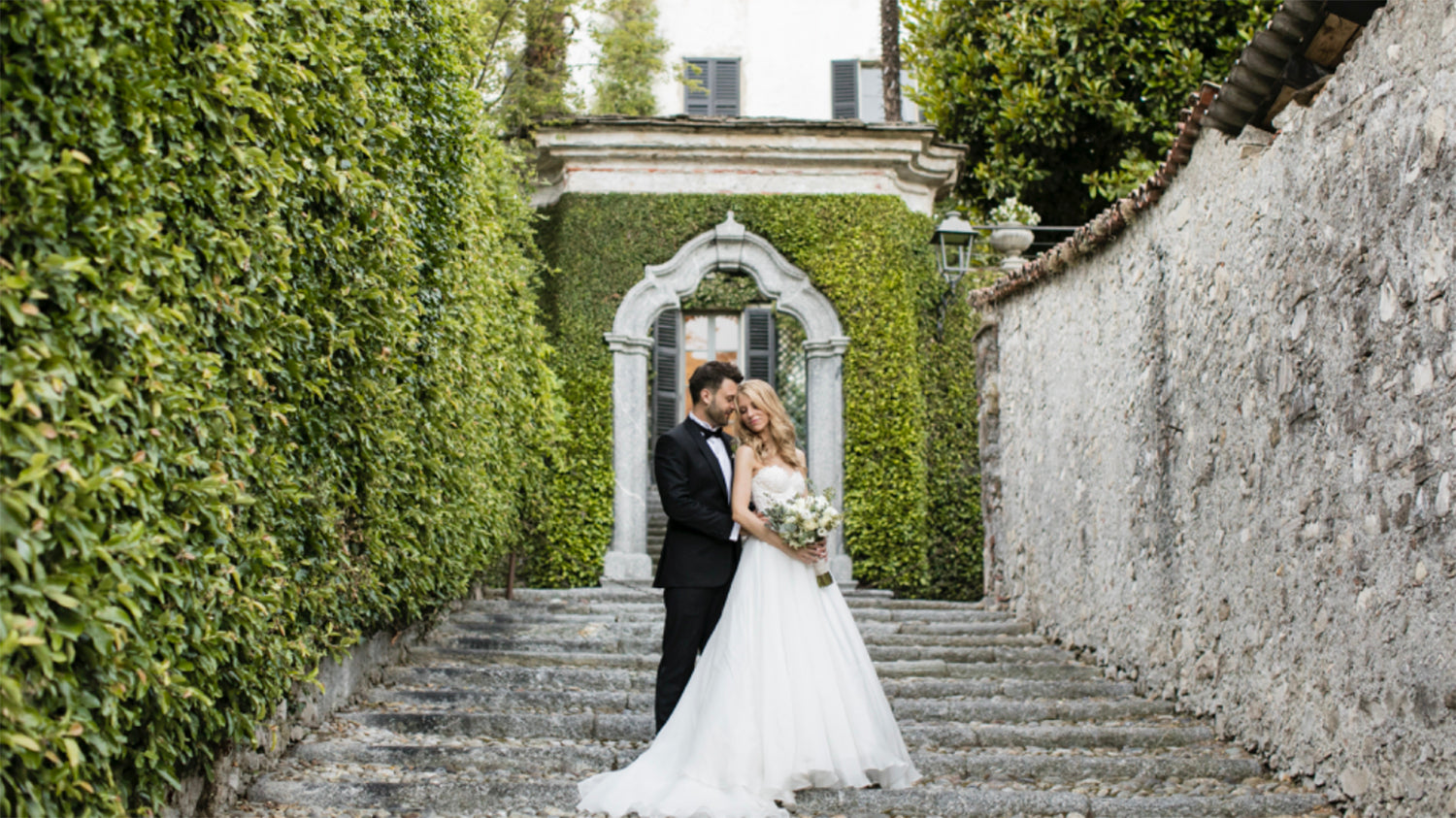 The bride looked breath-taking in her sequinned lace and silk organza bra corset couture wedding gown from the Knightsbridge store.
"I truly felt like a princess for the day, it was a very surreal feeling and I never wanted to take it off".
What was the best moment of the day?
The Ceremony was a dream, which really surprised me as it was the part of the day I was most nervous about, talking in front of our 100 guests, but I loved every minute. I felt like we were in our own little bubble just the two of us surrounded by all the flowers and beautiful view of the lake it was more than we both could have dreamed of.
 Any tips for brides-to-be?
Relax and get a wedding planner!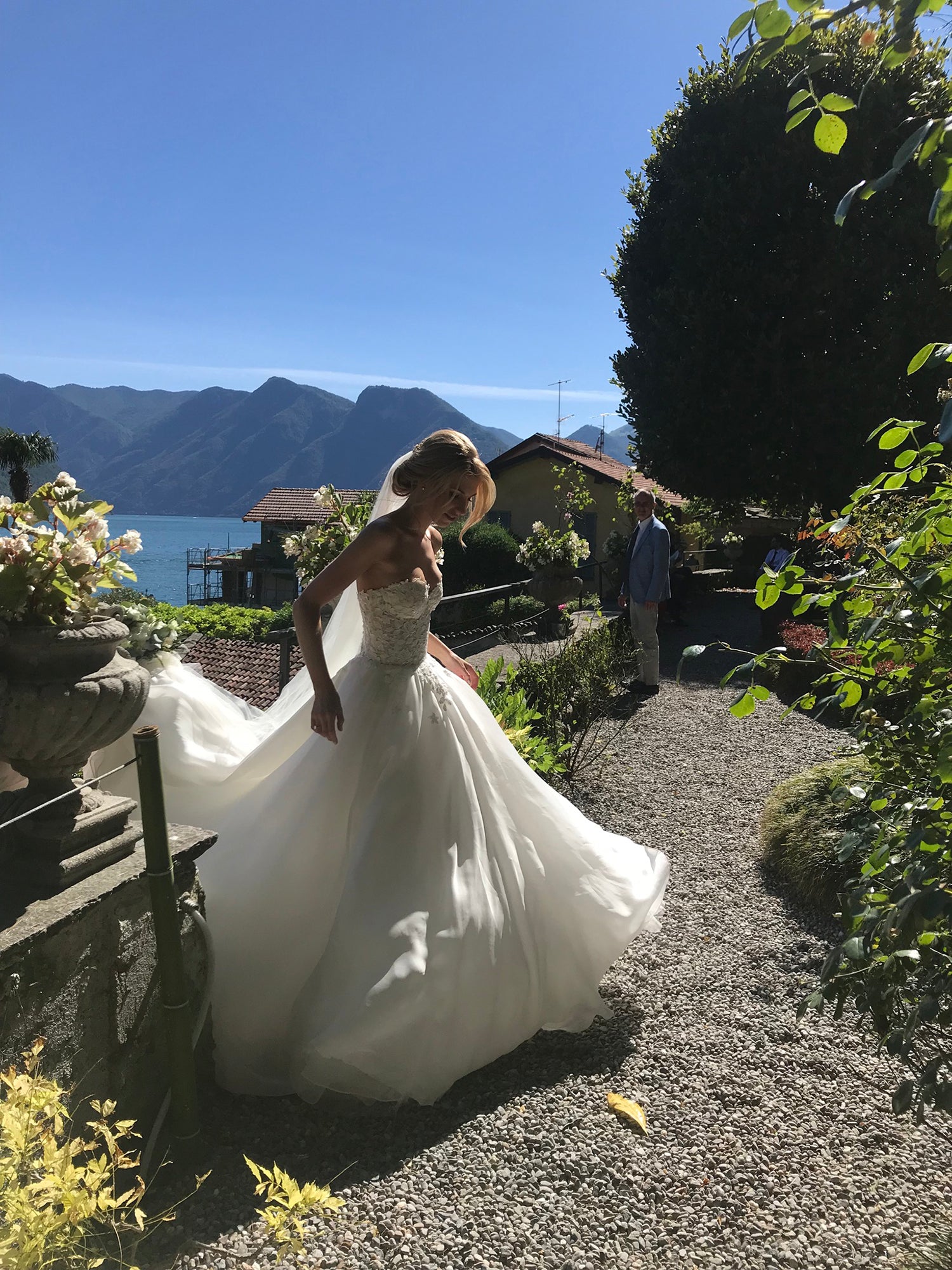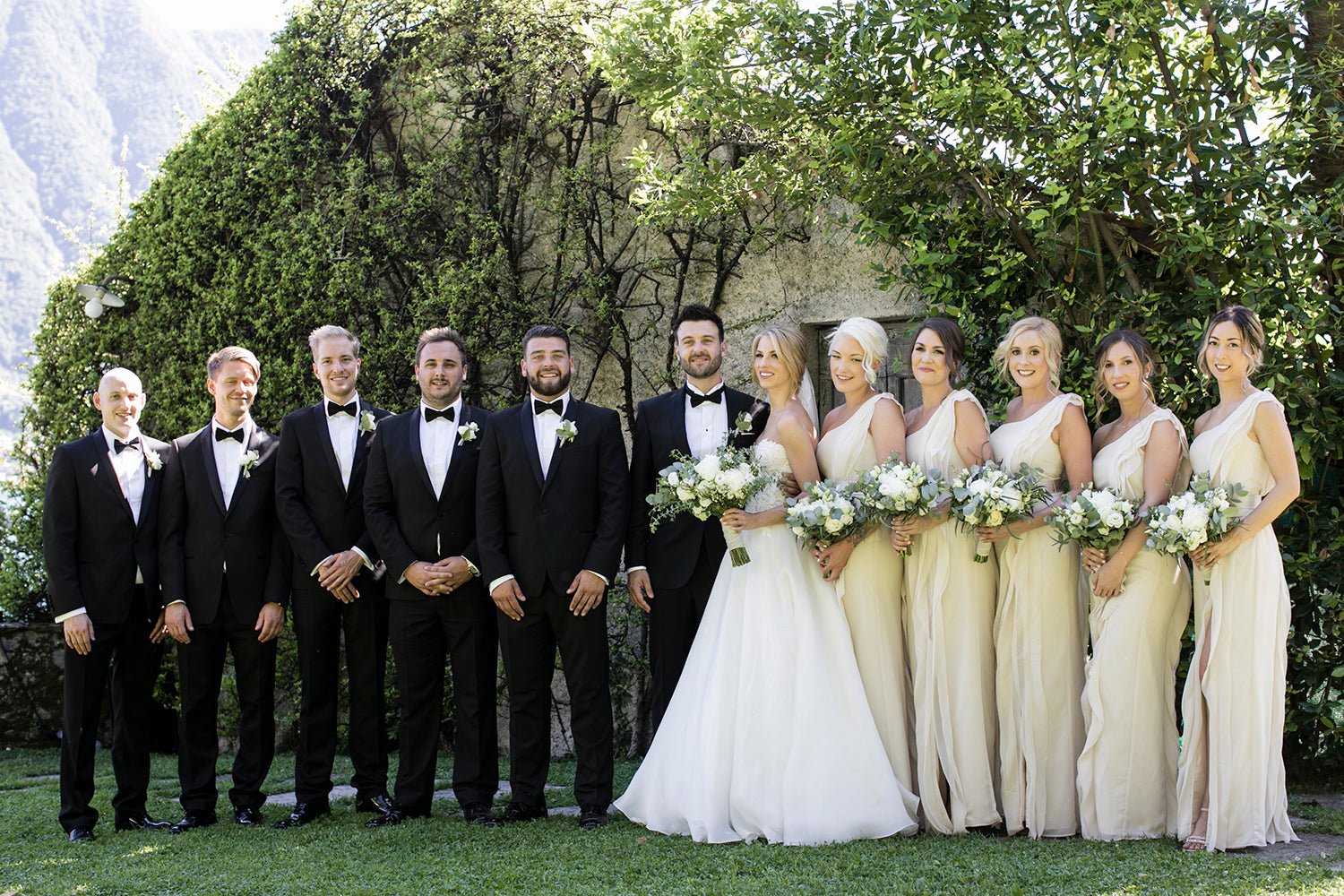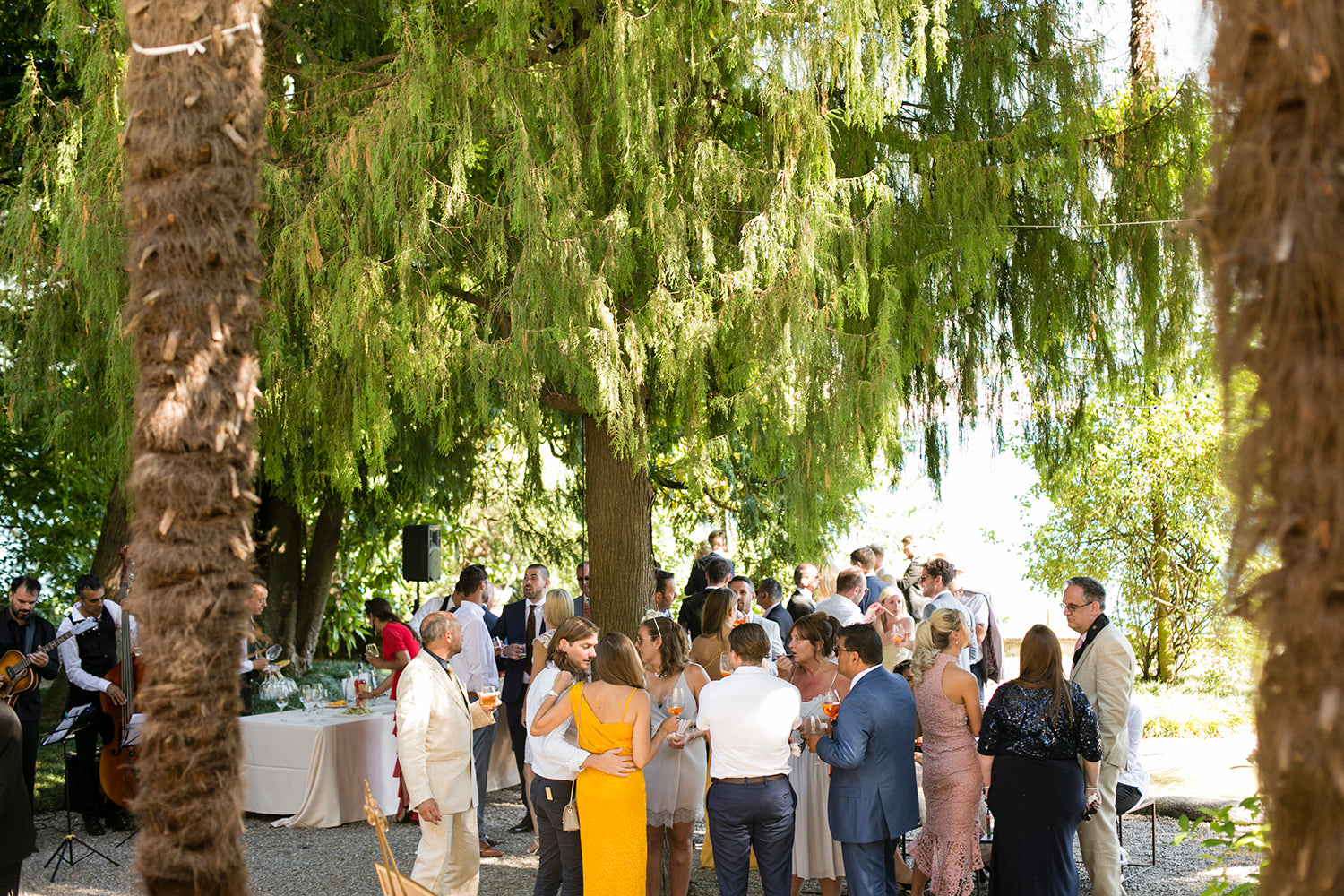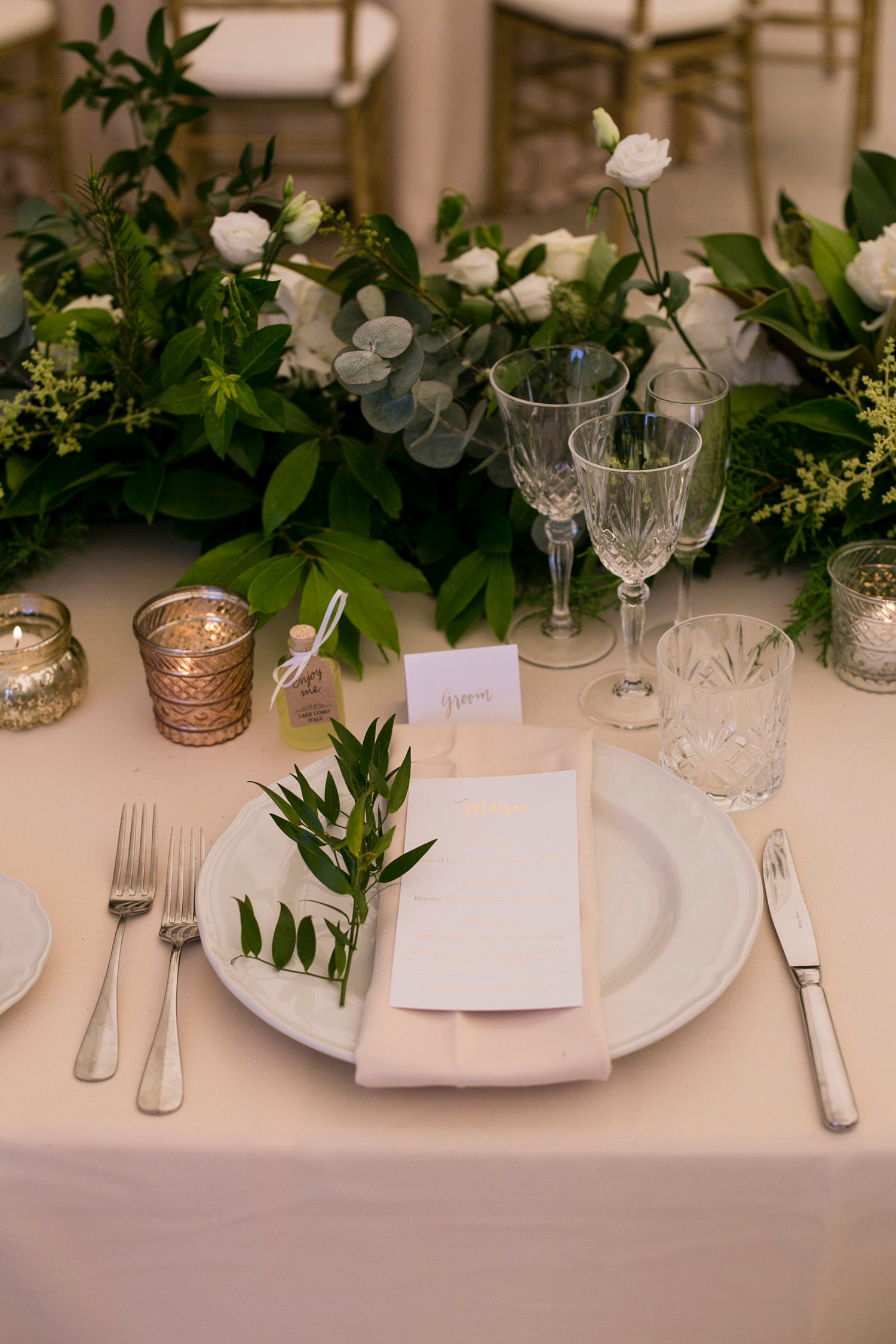 Photography: Morlotti Studio
Venue: Villa Monestero Pax
Wedding Planner: Gemma Aurelius
Florist: Figli Dei Fiori
Couture Wedding Dress: Caroline Castigliano Knightsbridge Flagship Store
Brides shoes: Stuart Weizmann 
Bridesmaids: Vera Wang
Grooms outfit: Richard James 
Band/DJ: Blu Notte Eventi
Hair: Louise at Daniela Guanziroli Studio
Make Up: Daniela Guanziroli