The Knightsbridge Experience
Picture-perfect designer bridal wear handcrafted to your own measurements, exquisite finishing touches in the form of carefully designed and selected accessories – at Caroline Castigliano we know that every element of your bridal vision is unique and deeply personal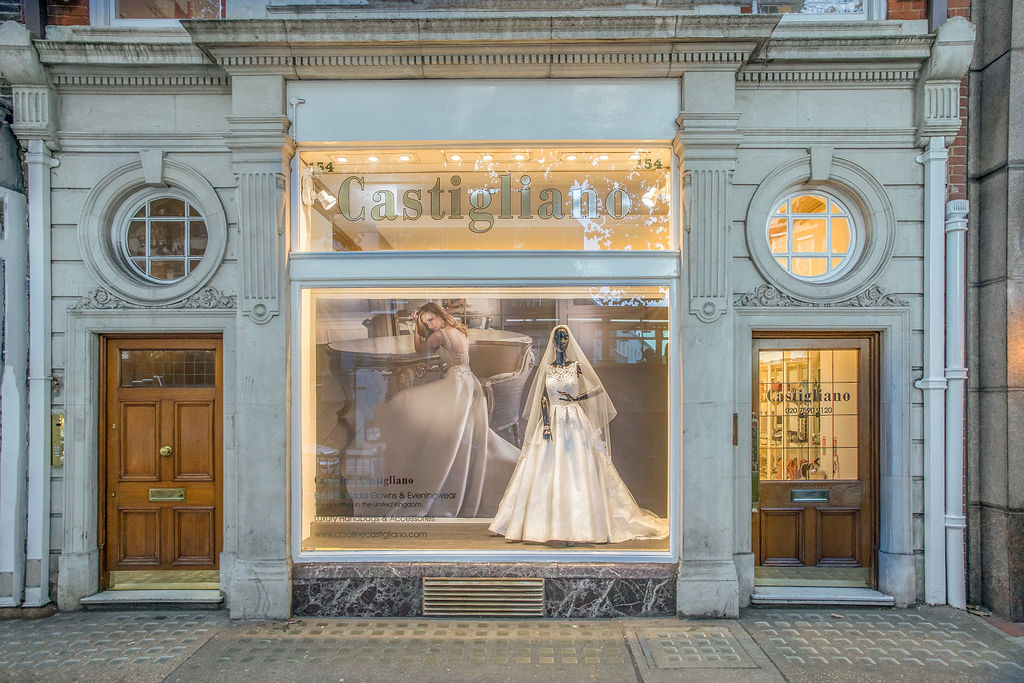 The Knightsbridge Experience
Picture-perfect designer bridal wear handcrafted to your own measurements, exquisite finishing touches in the form of carefully designed and selected accessories – at Caroline Castigliano we know that every element of your bridal vision is unique and deeply personal
Request an appointment at our Knightsbridge Flagship Boutique
CAROLINE CASTIGLIANO 154 BROMPTON ROAD,LONDON, SW3 1HX
We look forward to welcoming you to Caroline Castigliano where our experienced team will offer you a personal styling consultation in our beautiful flagship boutique.
You're welcome to invite two guests to share this luxury experience with you. There is a booking fee of £30 per appointment on weekdays and £40 on Saturdays.
Please fill in the form below and we will be in contact with you very soon.
Or if you prefer please call us on + 44 (0) 207 590 9120 to schedule an appointment.
At your initial consultation, you will be hosted at our Knightsbridge store by one of our experienced bridal stylists. We pride ourselves on offering impeccable service in a serene, intimate environment.
Your dedicated bridal expert will introduce you to our collection of exclusive gowns  – you can choose from our collection or have a gown created bespoke  or couture especially for you. Each gown is designed by Caroline and handcrafted in the United Kingdom, offering unrivalled quality and beautiful finishing.
We understand that your wedding dress is symbolic and deeply personal, taking you into your future and forming an integral part of a memory that will last a lifetime.
When you have made your final selection, the bridal couture process begins. Your vision will become a reality as your bridal gown is carefully handcrafted.
Made-to-Measure
All Caroline Castigliano gowns are fully made to measure to create a perfect fit. One of our couture-trained fitting managers will measure you for your gown, at least 20 measurements are taken to create a pattern tailored specifically for each bride. Three to four follow up appointments will ensure the final fit and finishing is seamless.
Corsetry
Corsets are the engineering of our gowns, they are the foundation that everything is built around – we see it as a work of art. Each panel is hand cut to mould and sculpt the figure, enhancing the bust whilst minimising the waist.
The cut and drape of the gown follow the sensational lines the corset creates.
Toiles
Toiles are used in bridal couture to enable a version of the gown to be individually tailored to the client's body.
When the initial pattern is finished, a toile is created from calico to perfect the shape of the dress. During the toile fitting the pattern is adjusted, shaped and sculpted. The alterations are then relayed back on to the pattern before the dress is cut out in silk.