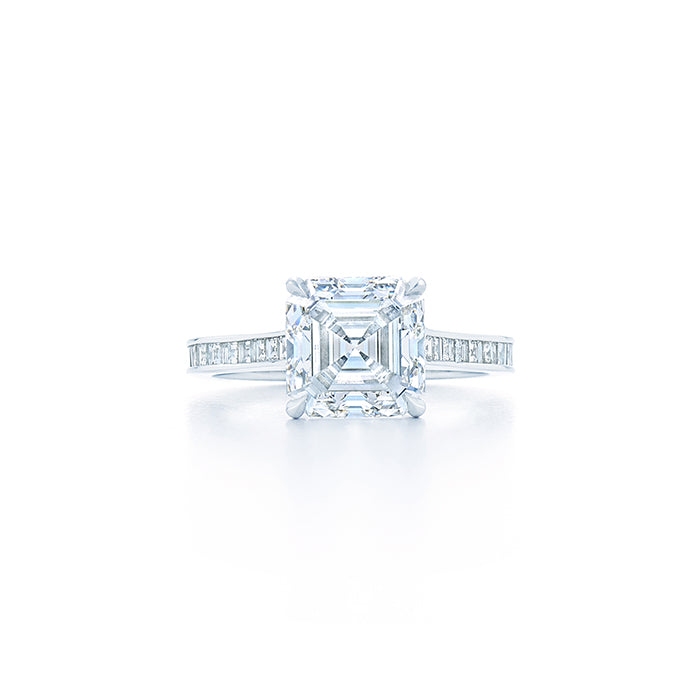 What Your Engagement Ring Says About You
Quite a bit of thought went into your engagement ring, whether you dropped hints for months, your fiancé enlisted a trusted friend—or picked it out on his own. Read on to see what your engagement ring says about you and what might be in store for your wedding day.
Round Cut Engagement Ring
You are going to want a classic but stylish wedding. You can't imagine wearing anything but white on your wedding day and everything from the A-line silhouette of your dress to the cathedral-length veil, everything is going to be timeless.
Cushion Cut Engagement Ring
You're romantic and elegant with a love of vintage luxury, tradition is important but you will add in your own trendy twist. The shape of the ring evokes the glamour of the 1920s – so it goes without saying that glamour will be heavily featured in your wedding. We are thinking champagne towers and sequin bridesmaid dresses.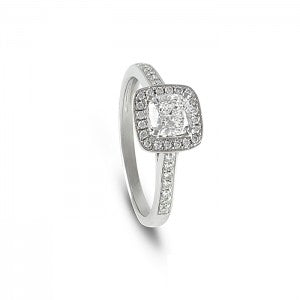 Princess Cut Engagement Ring
You're a modern stylish bride who always has her finger on the fashion pulse. You might go for an alternative bridal look like the two-piece Inspiration Top and Celyn Skirt and your wedding is more likely to be off the beaten path like an art gallery or a rooftop garden. 
Asscher cut
For the vintage bride, the Asscher cut is striking and dramatic evoking an art deco feel. You love hunting around vintage shops and on your wedding day you'll choose a simple bouquet of lilies, and you'll walk down an aisle lined with candles – because you are just that effortlessly chic. 
Colorful Engagement Ring
You will want to do your own thing and your wedding will be a little different and unique – you might not even wear white. You never mind standing out, and your guests will remember your wedding as a fun party. 
Take a look at more gorgeous engagement rings here>