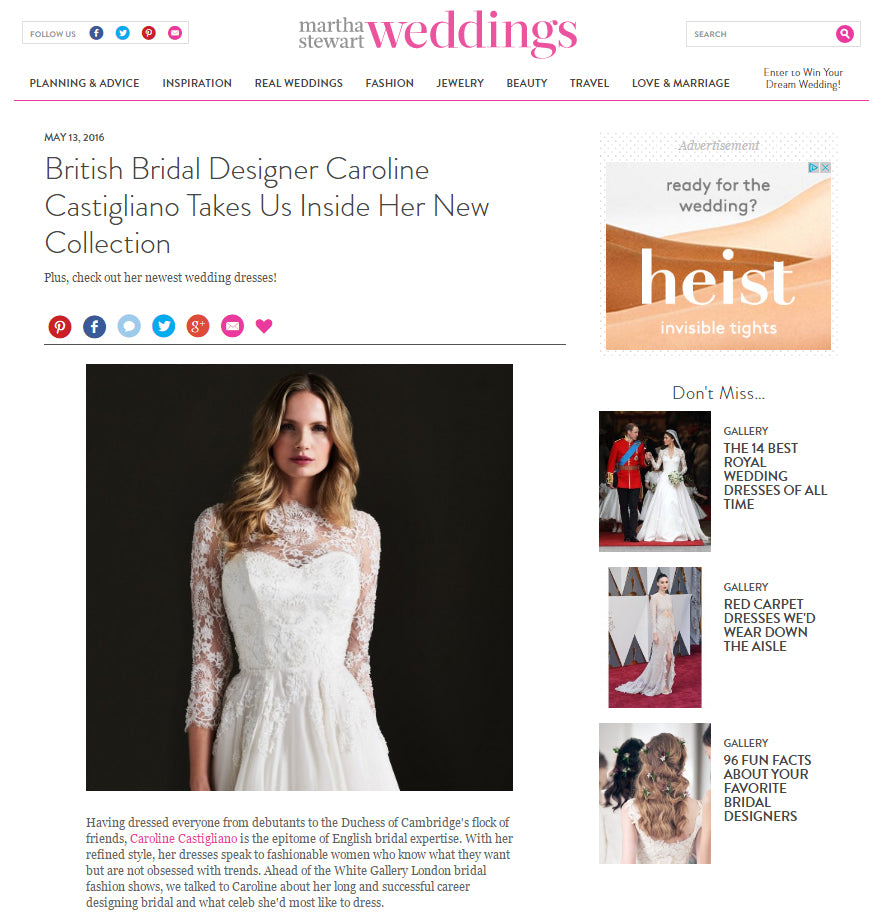 Caroline Castigliano featured on Martha Stewart Weddings
Caroline spoke exclusively with Martha Stewart Weddings ahead of the 2017 collection launch in London.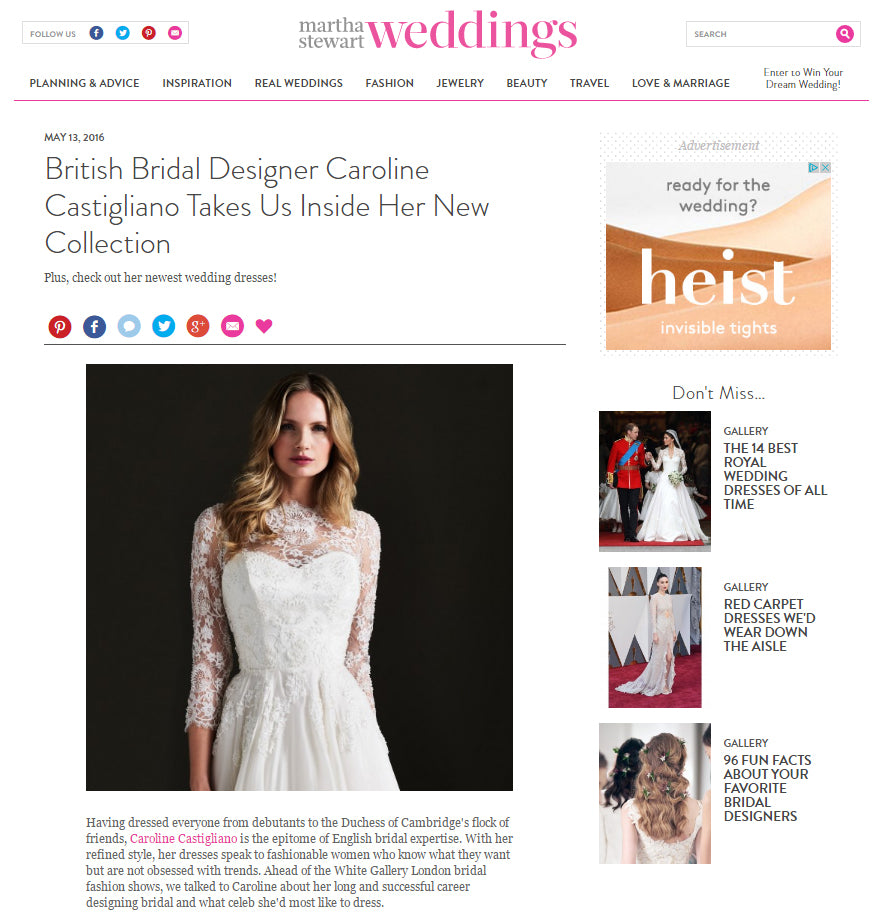 British Bridal Designer Caroline Castigliano Takes Us Inside Her New Collection
Having dressed everyone from debutants to the Duchess of Cambridge's flock of friends, Caroline Castigliano is the epitome of English bridal expertise. With her refined style, her dresses speak to fashionable women who know what they want but are not obsessed with trends. Ahead of the White Gallery London bridal fashion shows, we talked to Caroline about her long and successful career designing bridal and what celeb she'd most like to dress.
This collection is all about the fabric.
"This collection is all about sensuality and beautiful fluid fabrics," the designer says. "I have really concentrated on layering laces together and creating beautiful textures. I have now developed a new corset based on power net and it is incredible on the figure. I have soft silk organzas and georgette as well as highly structured silk Mikado, so there are many elements to the 'Love is in the Air' collection—It is the ultimate in femininity."
Read the full article on Martha Strewart Weddings here>