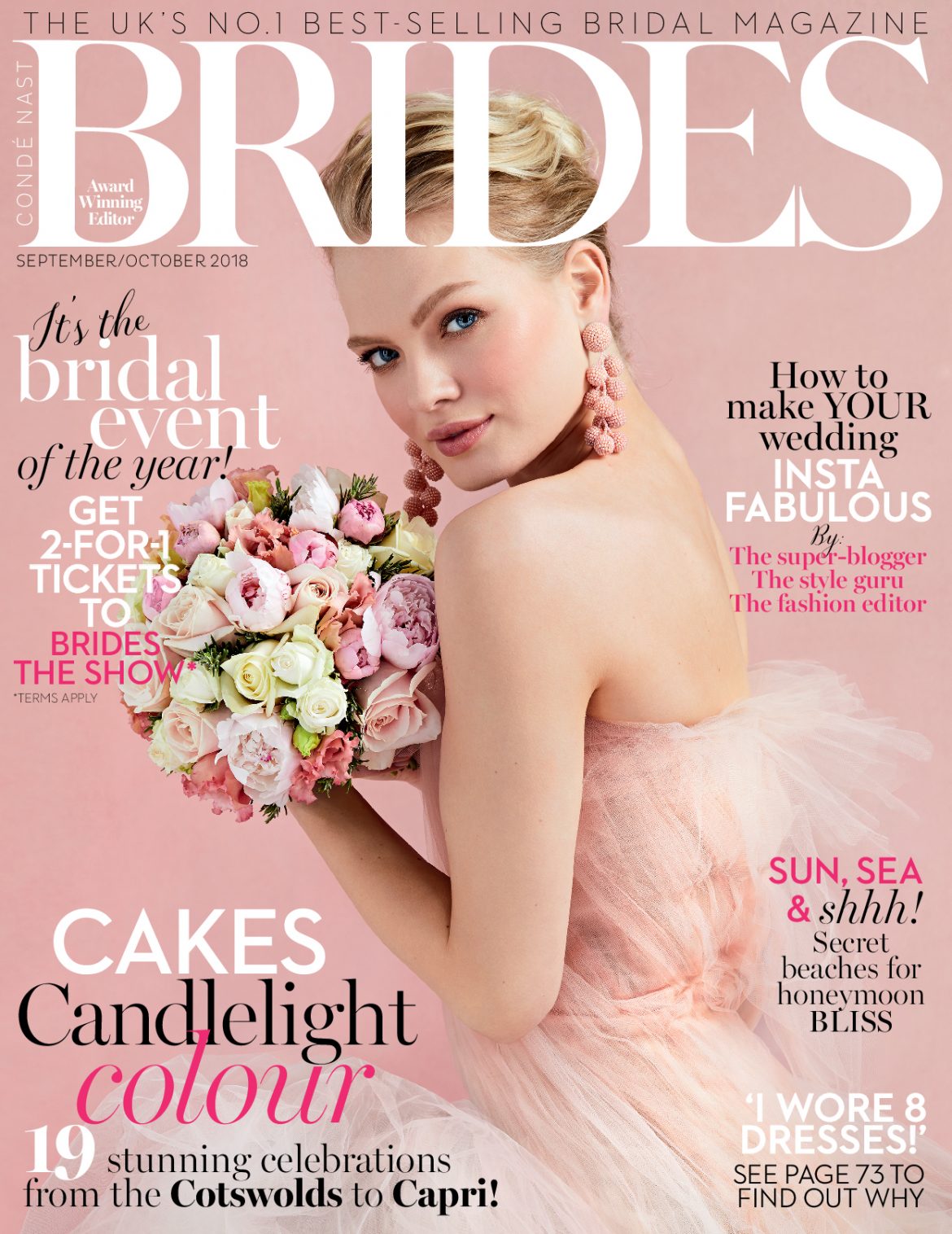 Brides Magazine
The September October issue of Brides Magazine is out now featuring Castigliano bride Lonika's London wedding inspired by her travels in India.
The modern and feminine Charisma luxury wedding gown in hand embroidered silk organza from the 'Power of Love' collection features in the fashion editorial, styled by fashion director Bryony Toogood.
Scroll down to read more.
Lonika Chande, 30, married Theodore Hall, 31, in London on December 9, 2017. She says: We knew we wanted to get married in London – it's where we met and it's home.
The next job was to find a venue that we could put our own stamp on. As an interior designer, I wanted it to convey warmth without feeling obviously Christmassy, and to nod to my heritage. The colours and patterns from this Pinterest image made me think of my past travels to India and helped to shape the day. I came up with a palette of rich and vibrant ambers, greens, aubergines and mustard. As Trinity Buoy Wharf has its own pier, we hired a Thames Clipper to transport guests to the ceremony – and a Rajasthani taxi from Karma Kabs for my dad and me, as he used to drive one when I was little.
SUPPLIERS
THE BRIDE DRESS: Caroline Castigliano Knigtsbridge
SHOES: Charlotte Olympia
THE VENUE: Trinity Buoy Wharf
THE FLOWERS: The Flower Appreciation Society
THE ENTERTAINMENT: Bhangra dancers
THE PHOTOGRAPHER Holly Clark Photography