Understated, effortlessly glamorous – Caroline Castigliano's luxury wedding gowns are classic and timeless with contemporary highlights and details that create a chic look.
The 'Power of Love' collection features day to night looks – sleek fishtail gowns are paired with sumptuous detachable trains and delicate lace shrugs to transform the silhouette.
The essence of 50's glamour is brought back with a modern take on the classic ball gown with clean lines making the statement.
"My inspiration behind the 'Power of Love' Collection was relaxed effortless style. I love creating glamorous pieces that fit perfectly and create a beautiful silhouette but at the same time appear relaxed and chic – no effort. The collection has gowns that are understated and quite simple but exude a sensual feeling. For me it all comes down to the cut and the movement – the architecture of the gown".
– Caroline Castigliano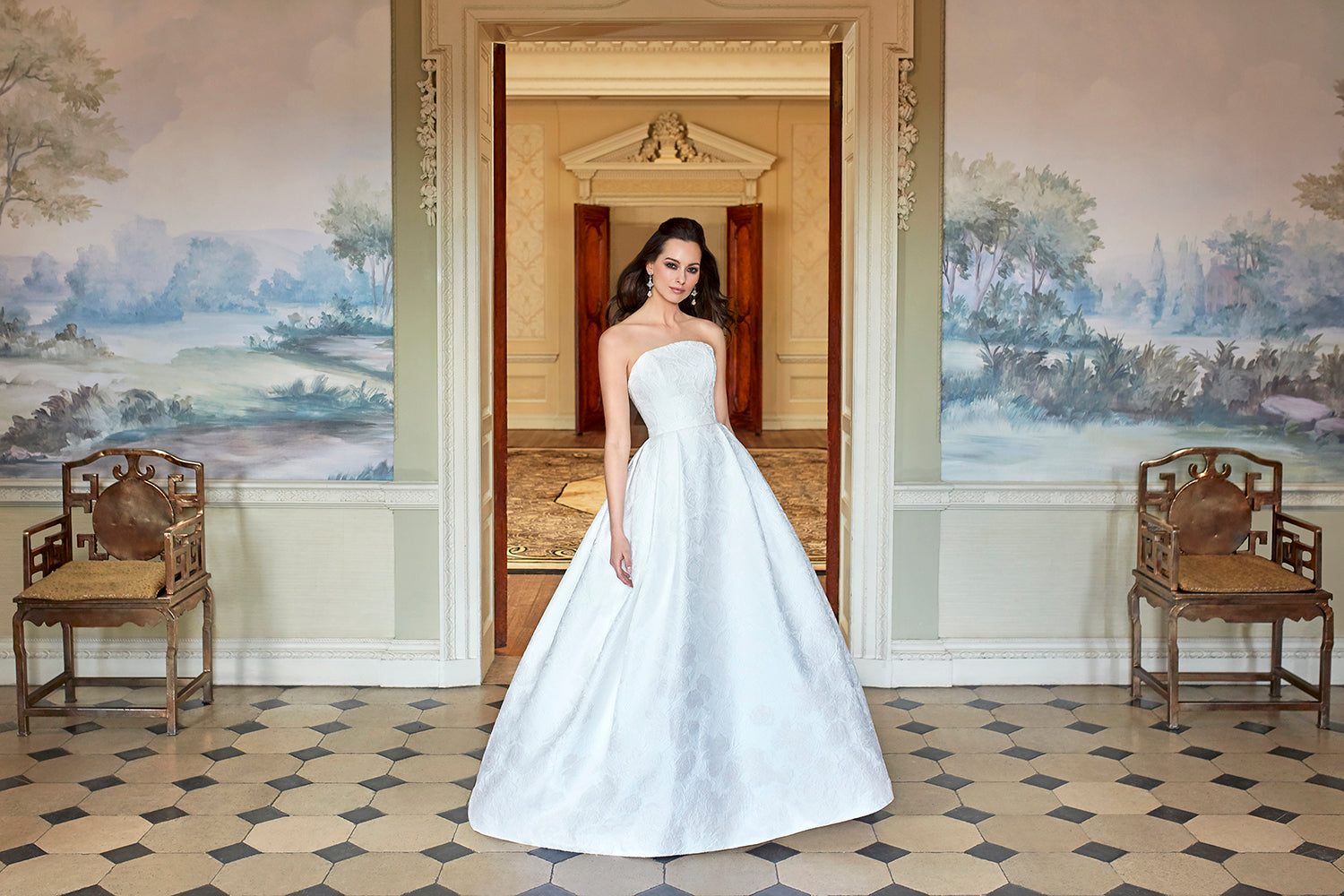 EXPECT PERFECTION
Castigliano Gowns
Dive into the world of Caroline Castigliano, where classic couture meets modern glamour. Envisioned with the passion to harmonize timeless elegance with chic allure, Caroline's collection is a testament to her dedication to redefining luxurious gowns for the contemporary woman. Every piece in this collection tells a story of its own – merging feminine sensuality with contemporary design aesthetics. Indulge in the richness of sumptuous fabrics, the delicate allure of modern laces, and the intricate beauty of the embellishments that adorn each gown. This is more than just fashion; it's a statement of luxury with a touch of modern style. Welcome to Caroline Castigliano's vision.
VIEW GOWNS