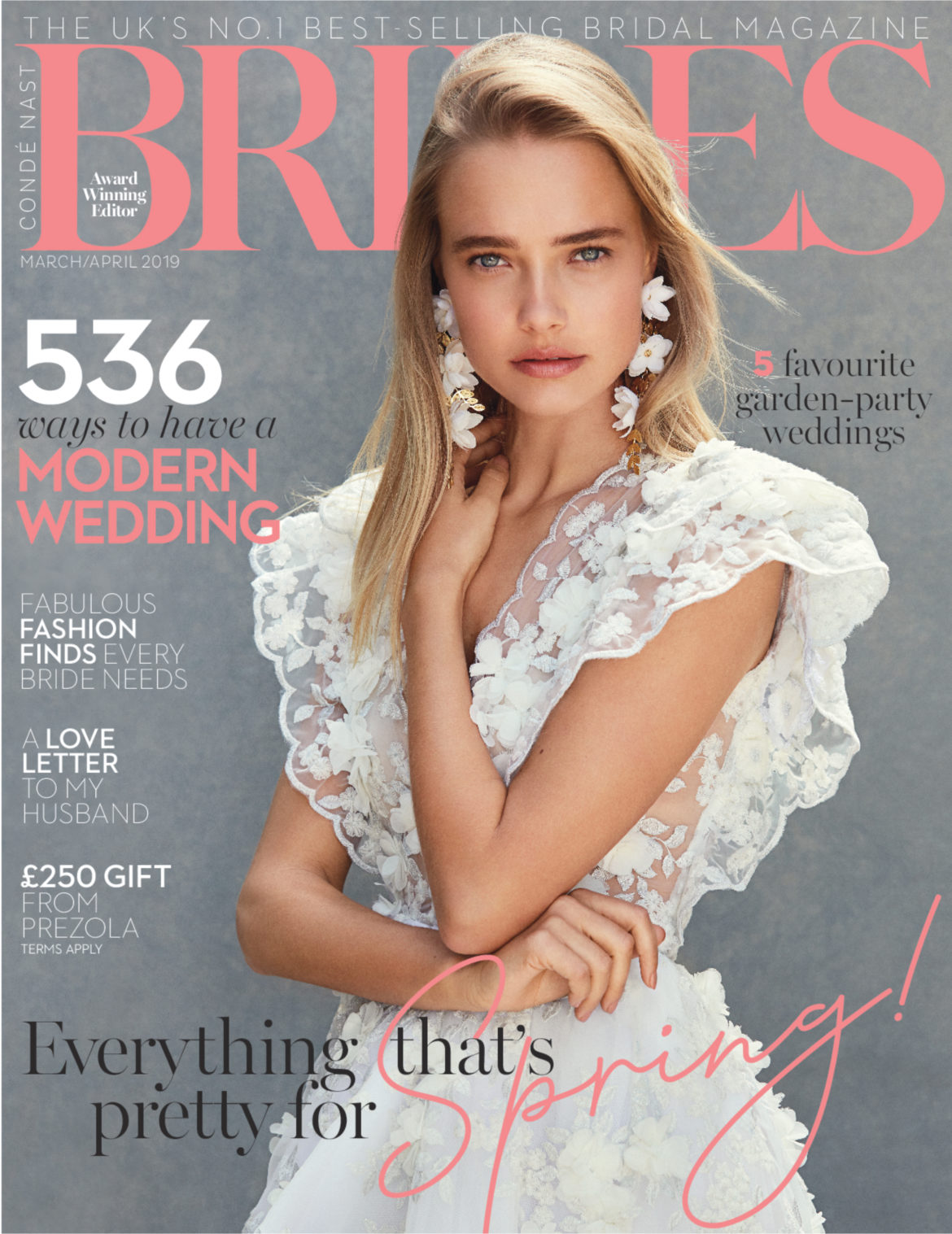 Designer Profile: BRIDES Magazine
Insider Profile,  'Secrets of a dress designer'.
Caroline Castigliano is featured in the Current Issue of Brides magazine, sharing some of the secrets that make her world perfect when she isn't busy at our Atelier designing the Luxurious Wedding gowns and event-wear she is internationally renowned for.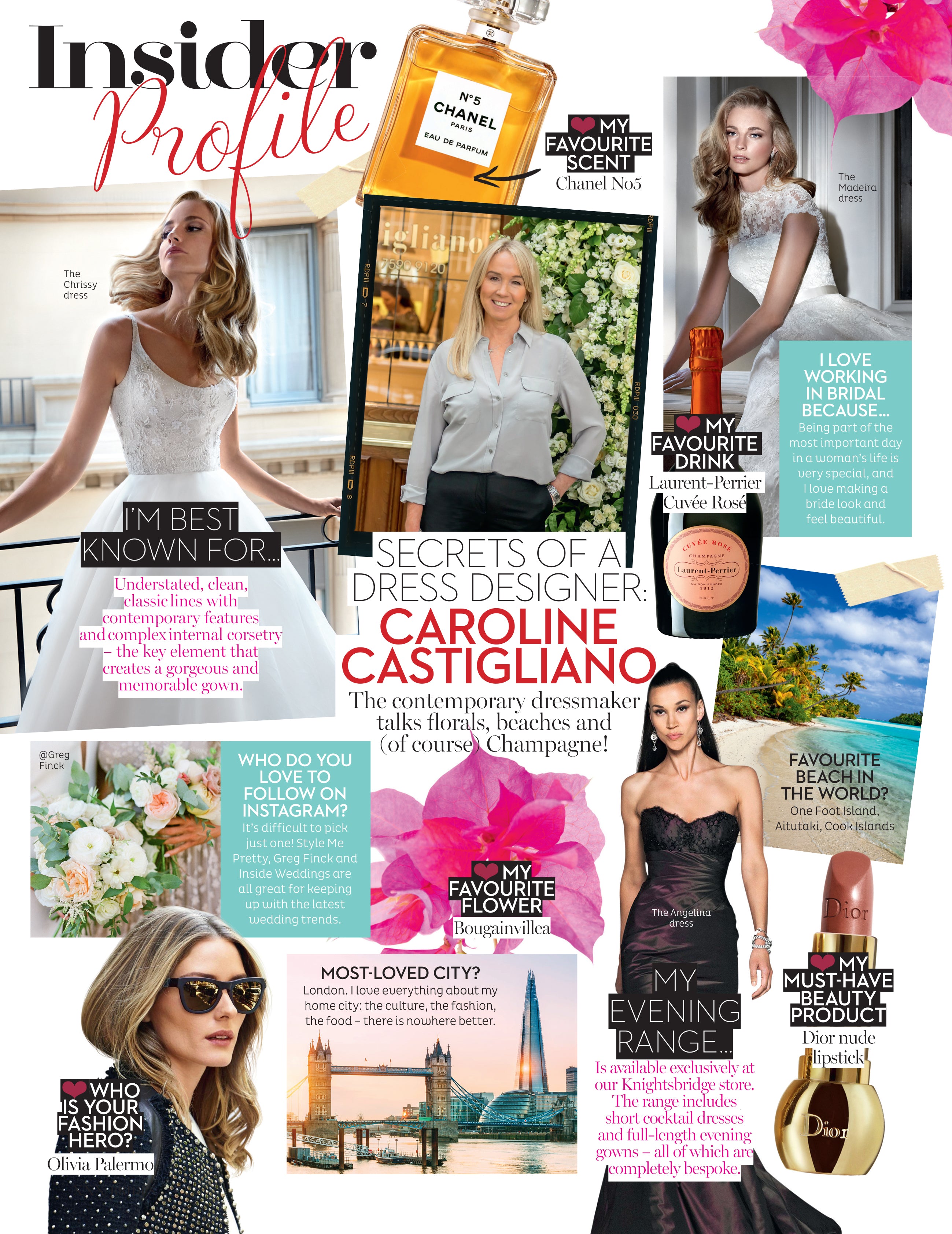 We get a small glimpse into her couture world; scented with Chanel No5, the lipstick shade from Dior that keeps her picture-perfect and some of the inspirational blogs and Instagrammers that she can't live without like 'Style Me pretty', Greg Finck, and 'Inside Weddings'.
Sit back and, like Caroline, sip a glass of Laurent Perrier Rose while you learn the secrets of a dress designer . . .