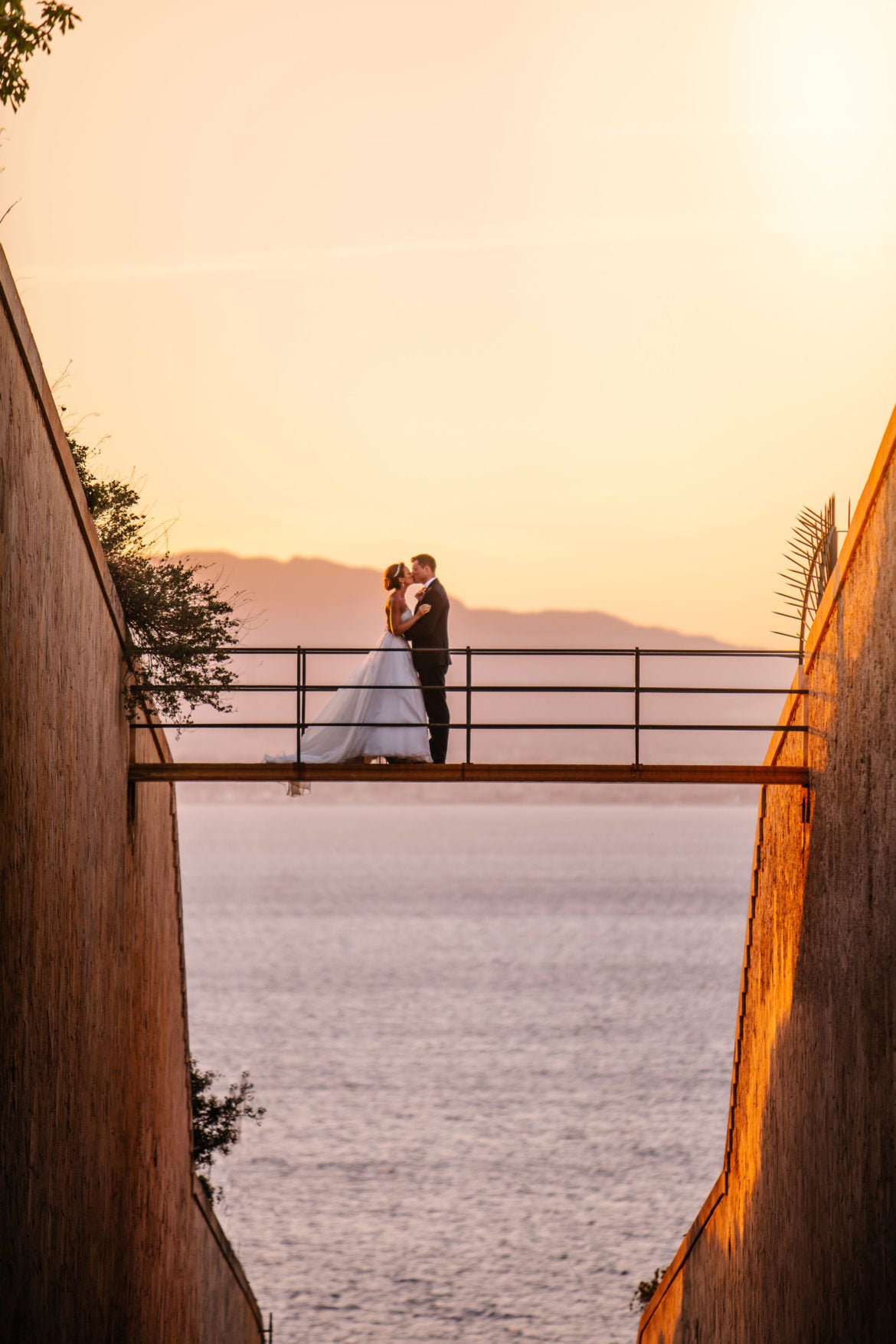 Nichola and Michael's Mediterranean Wedding
Castigliano bride Nichola and husband Michael Tame chose the picturesque backdrop of Cap Rocat Hotel in Mallorca in May.  Find out how they decided on their wedding venue, theme and wedding dress below: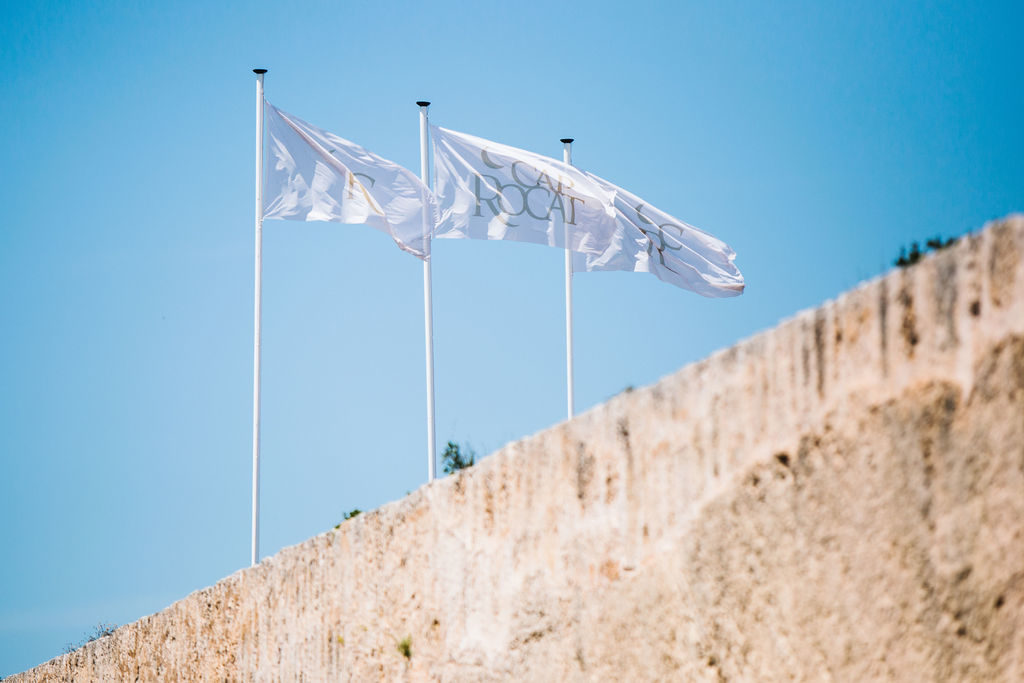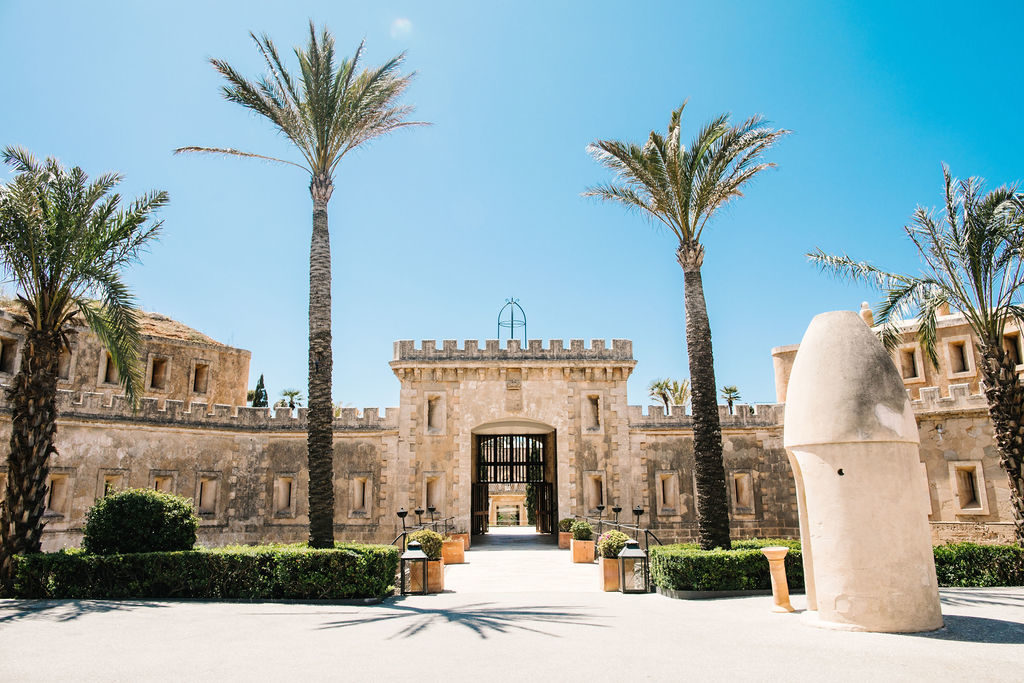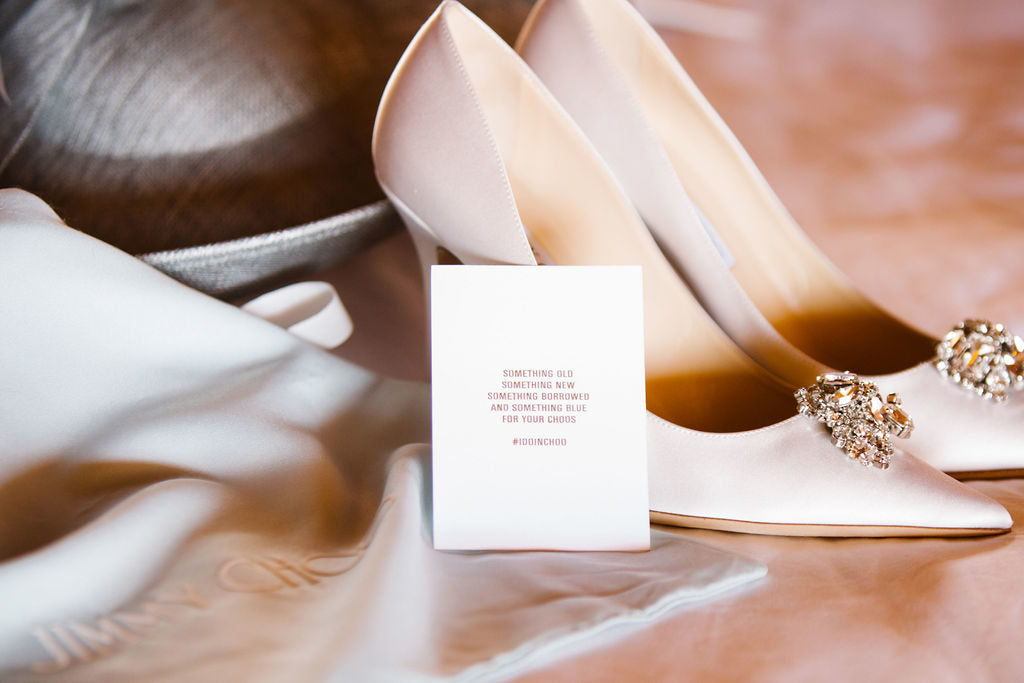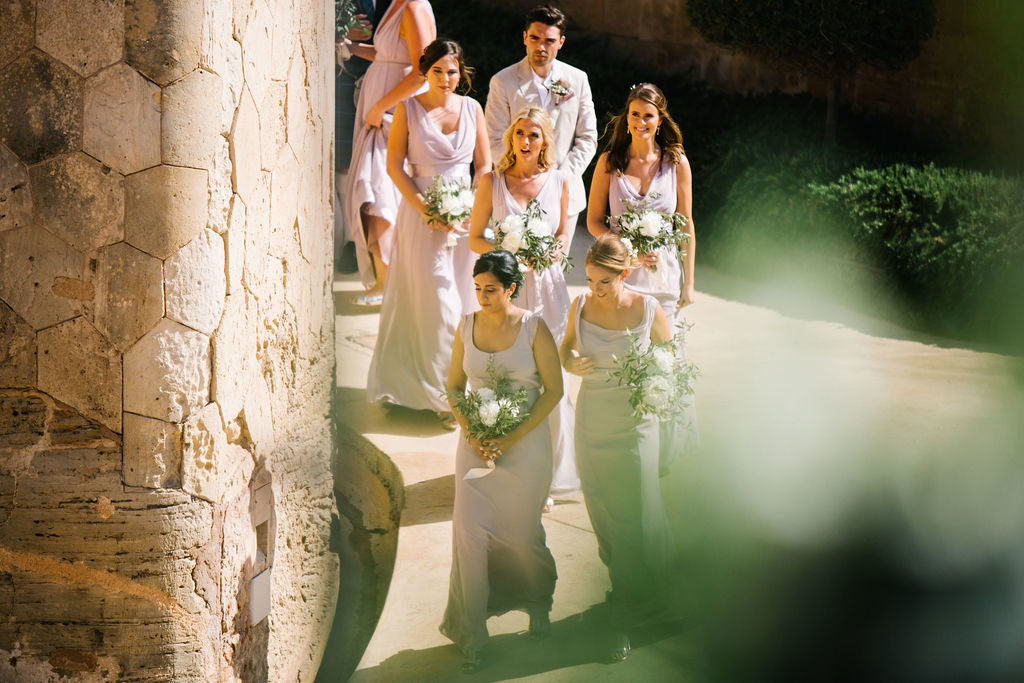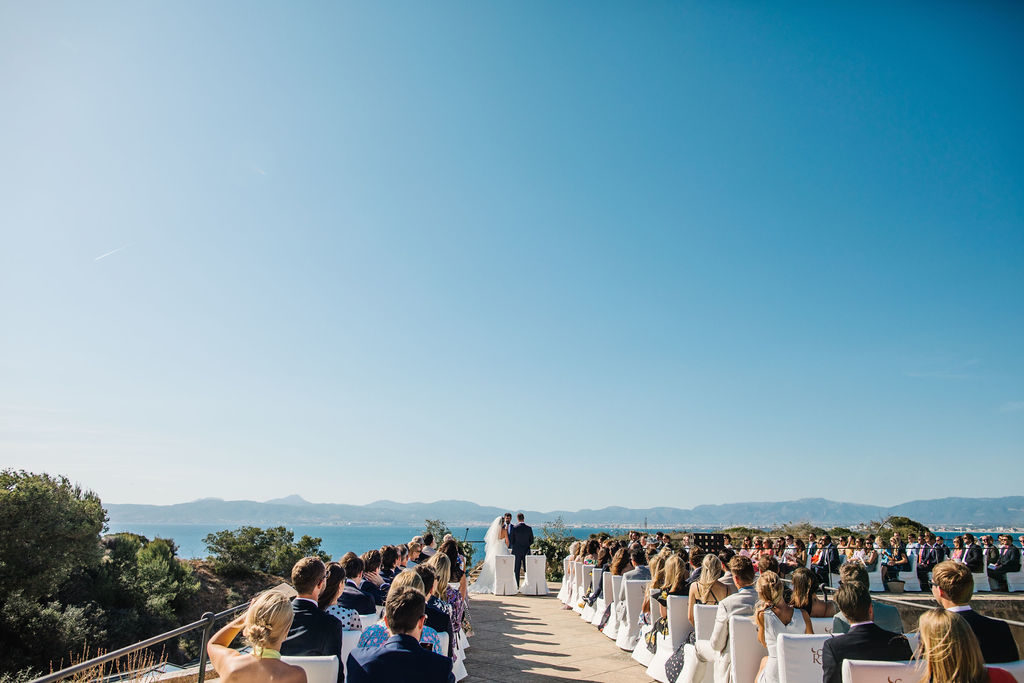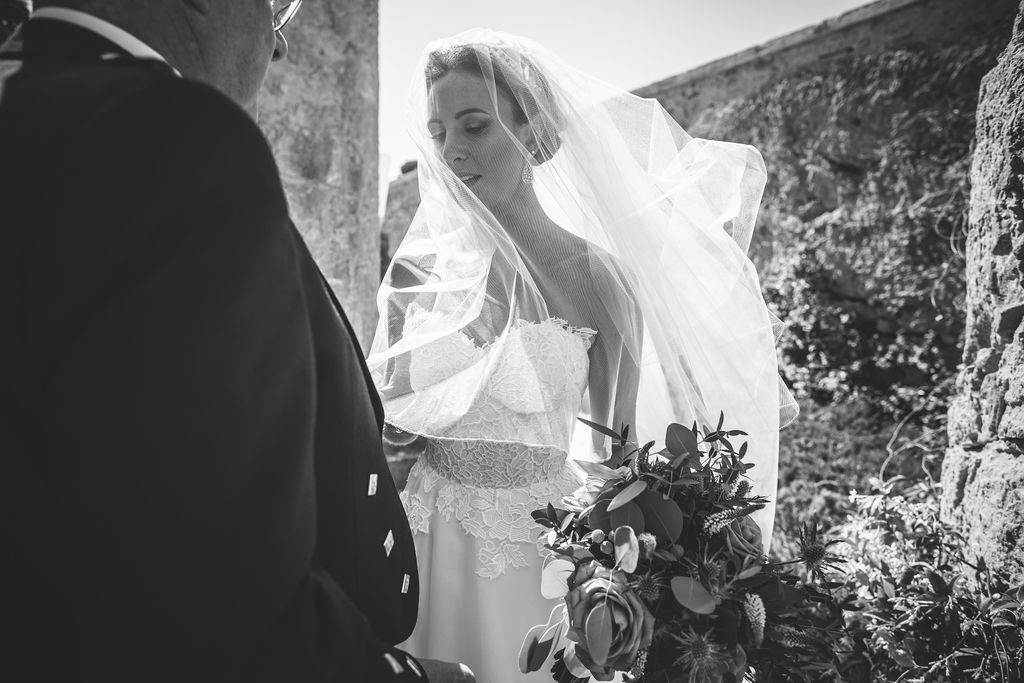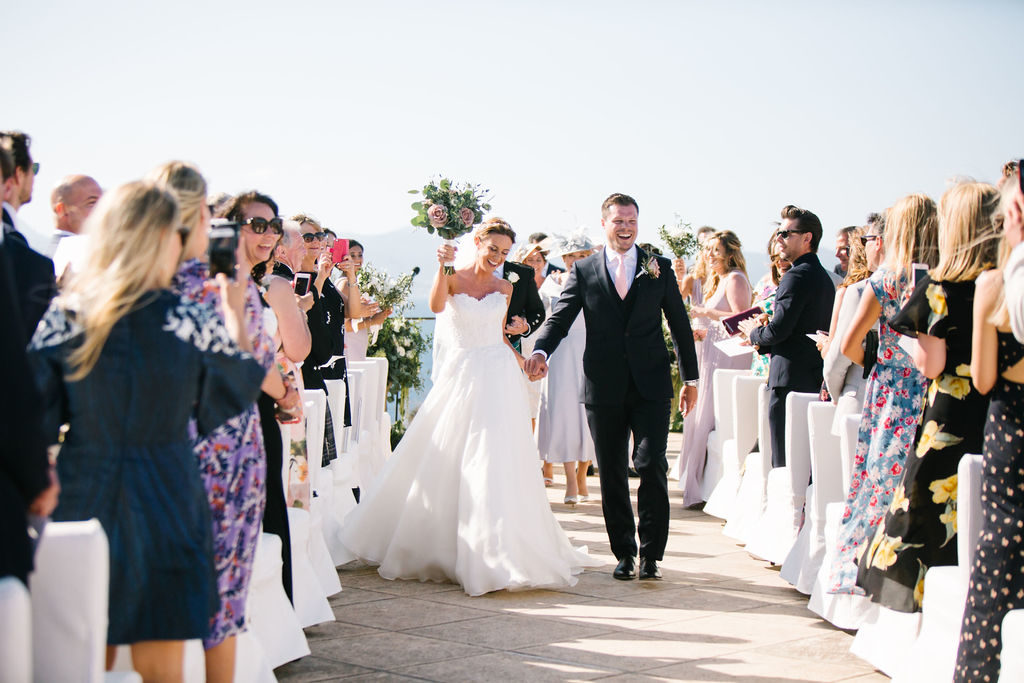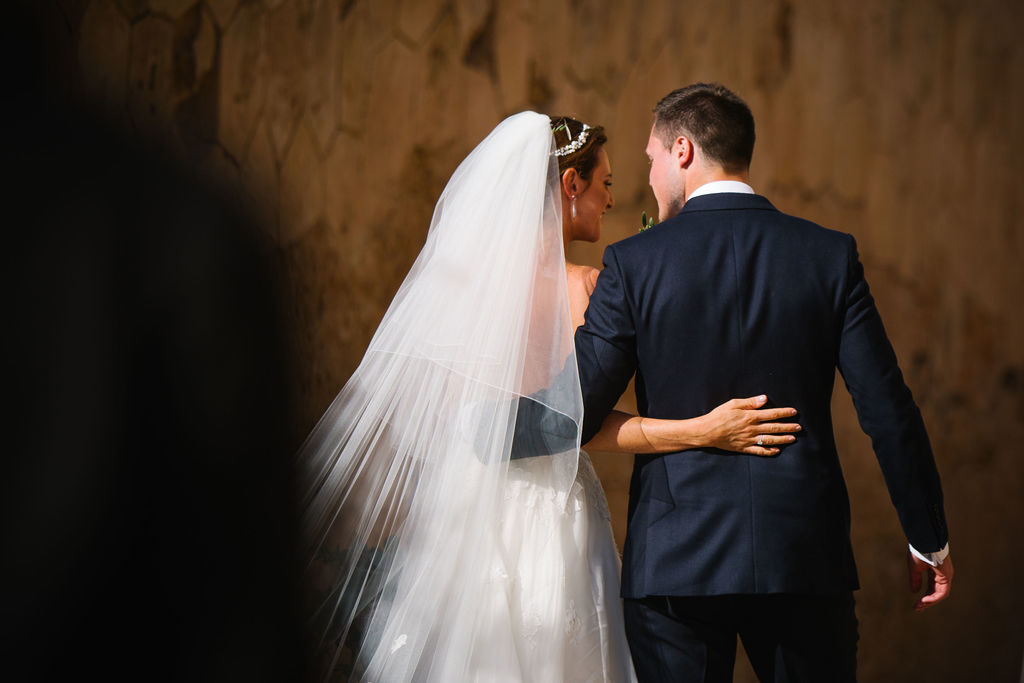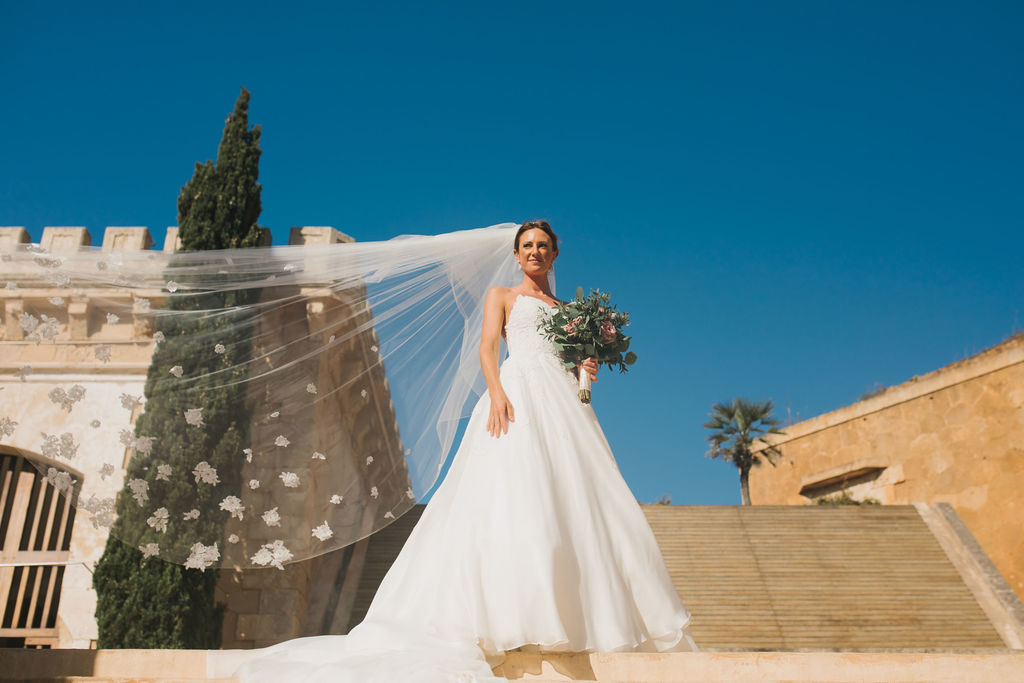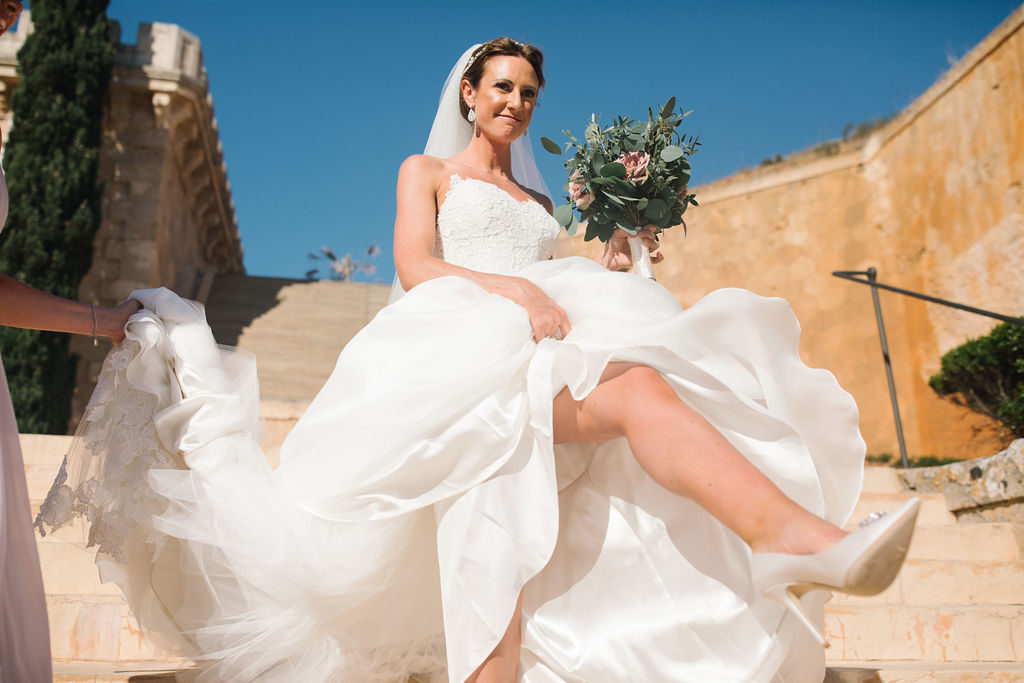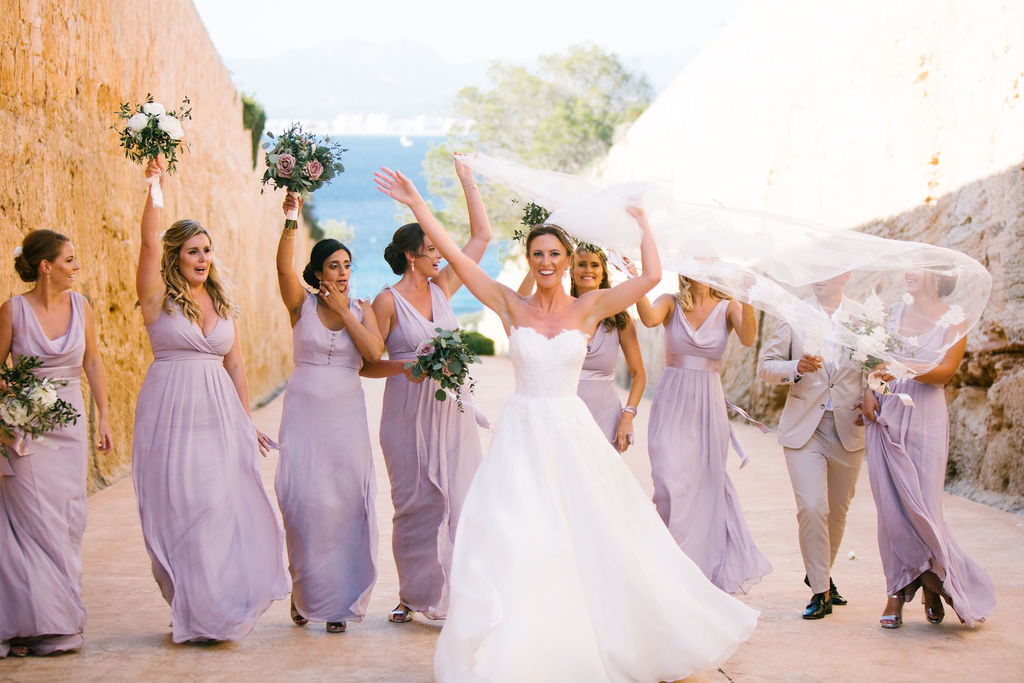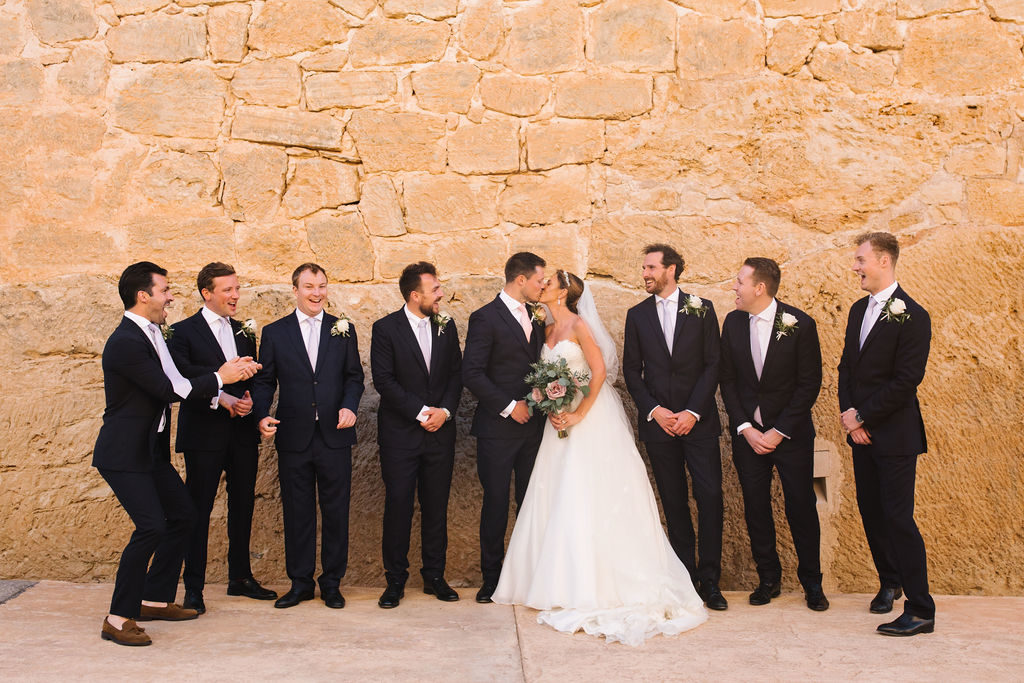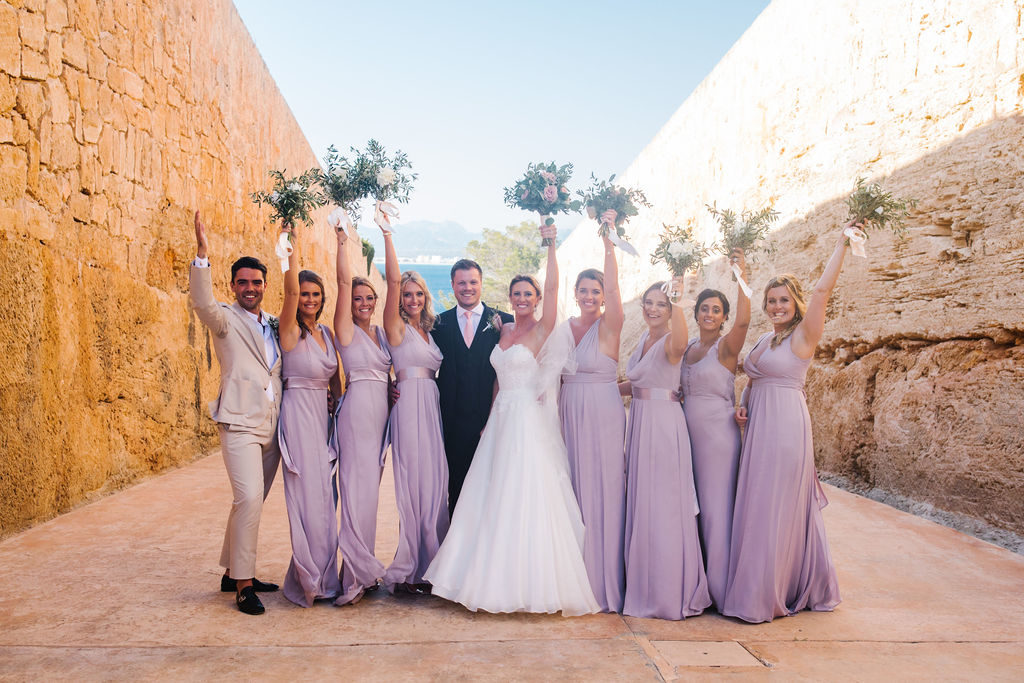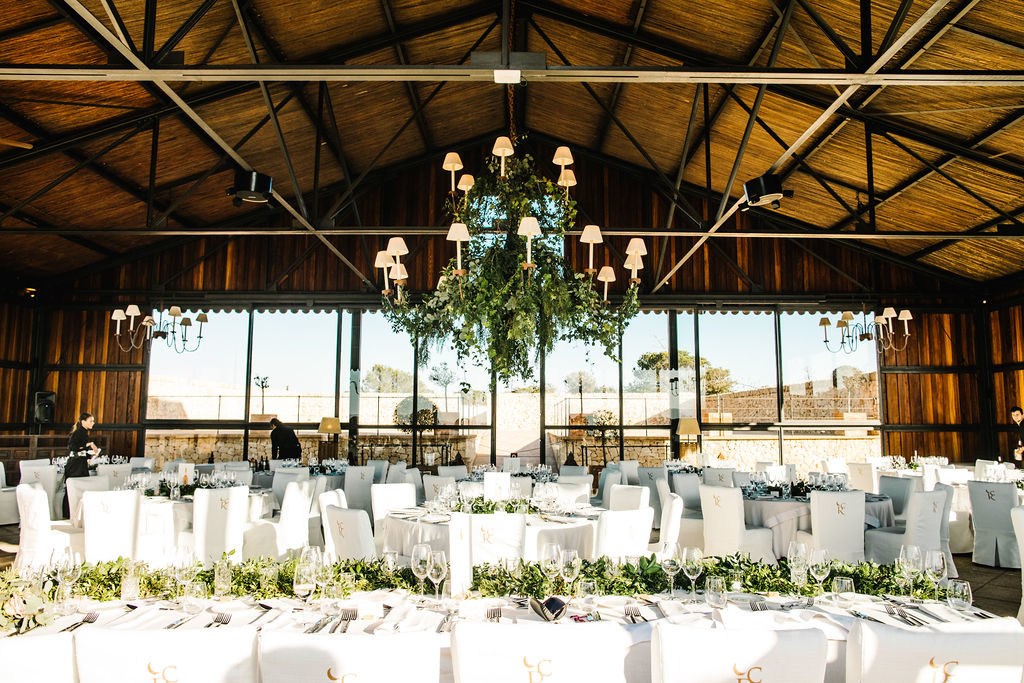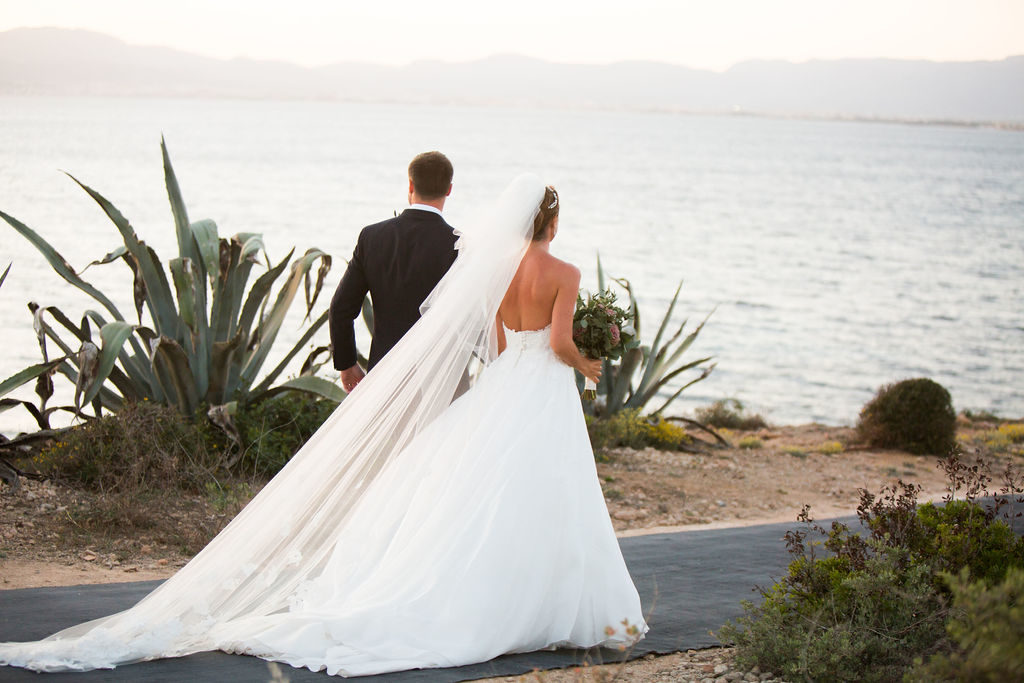 Tell us about the wedding and how you decided on the venue?
Our ceremony was on the roof terrace of the fort overlooking Palma bay. The wedding breakfast in what Cap Rocat call the pavilion which is a stunning wooden building, we also had our first dance in there as the views were so breathtaking. We then went to Bunker for the party.
​I have been going to Mallorca on holiday every year since I was two years old and it is a place of very fond memories and happy times with all my family. We chose Cap Rocat as we instantly fell in love with tranquil environment, stunning views and original architecture, it was used as a military fortress before becoming a boutique hotel and there really is no other place like it. Mike proposed to me at Cap Rocat in March 2018 after he told me we were just 'popping in for lunch' which ended up being a overnight stay in their most beautiful suite. Being able to get married there was like a dream come true.
What theme did you go for?​
We had a Mediterranean theme and we kept the décor minimal as we did not want to detract from the beautiful surroundings. Olive leaves were used as confetti, which my mum, sister and best friend picked the week before . We had painted Rosè bottles as our table names as Michael had gained the nickname 'Mr Rosè'. We had olive foliage and candles as Centre pieces for our table and lanterns outside which added to the romantic ambiance.
How did you feel in your Castigliano gown?
From the day I started looking for my wedding dress my eyes were drawn to Caroline Castiliano's dresses, they are modern yet timeless and traditional. I felt like a queen on the day and could not stop spinning. It was such a special moment putting my dress on with my mum, nana, sister and bridesman. The dress complimented the venue beautifully and the way the dress moved in the wind was everything I had hoped for and more.
What did you enjoy the most about your Caroline Castigliano experience?
I bought my dress from Pure Couture in Beaconsfield, they made me feel like I was the only bride they were looking after. They have in-house seamstresses who made the dress fit perfectly, they even packed it into a small box to take as hand luggage on the plane. They went above and beyond to make my castigliano experience unforgettable.  There was something so special about having a dress made by a British designer, all of Caroline's dresses are absolutely stunning.
What was your best moment of the day?
It is so difficult to chose the best moments. I will never forget walking around the corner and revealing my dress to my gorgeous bridesmaids and my dad- they all burst into tears, I think this was the moment it became very real.
Spending time and celebrating our marriage with our closest friends and family was unforgettable, I really savour that time as this won't happen again.
Our wedding felt so personal, my bridesmaid Alex Jagger made our wedding cake, Sarah Pratelli who was also my bridesmaid and Mike Crawshaw sang me down the aisle, Randolph Turpin who was my bridesman made my bespoke veil with Caroline Castigliano lace, Lucy Tedstone did all calligraphy for place names and Ed Walker painted our table names. It was these personal touches from our closest friends that added to the unique day.
What advice would you give brides-to-be?
When I had over a year long engagement I thought it was such a long time to wait. My advice would be enjoy every second of the lead up, use these special times to spend with the most important people in your life. As our celebrant said ' because if you don't already know it, this is what life is made of, only moments, so don't let the present moment slip away'
Photography: Light and Lace
Venue: Cap Rocat Hotel, Mallorca
Stockist: Pure Couture Bridal
Videographer : Will Warr
Hair and Make up: CJ Beauty & Co.
Bridesmaid: Maids To Measure