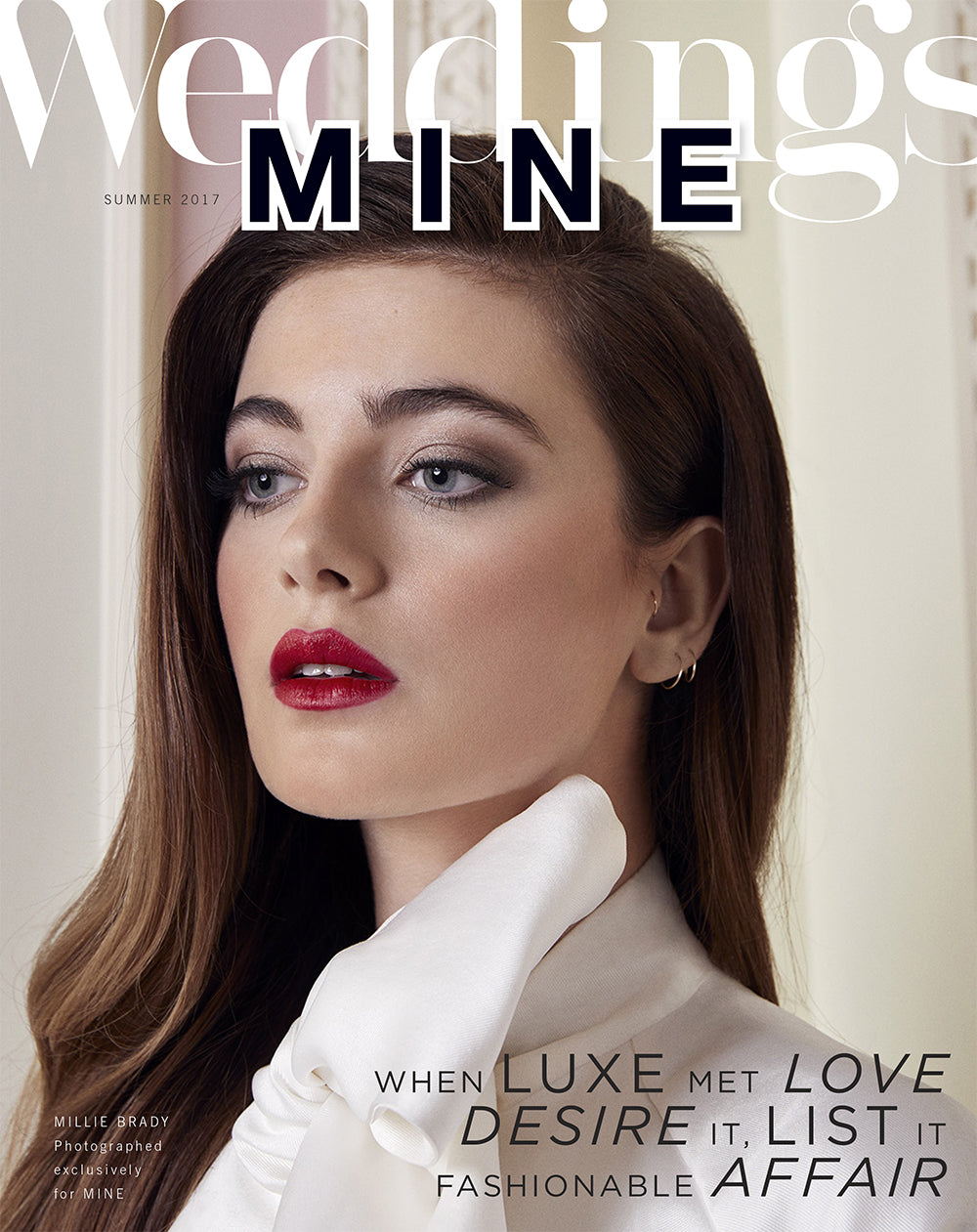 Mine Magazine
Caroline Castigliano is featured in the Wedding Edition of MINE Magazine.
These soon-to-be brides all work in fashion PR; to say they know fashion is an understatement. MINE asked them to choose from the season's most stunning bridal gowns, and here's what they went for…
Page 1: True to You wedding gown available exclusively in our Knightsbridge flagship store. Seen here on real to-be-bride Alex.
Page 2: Mirabeau, Eternal Love and Bisou from the Love is in the Air collection.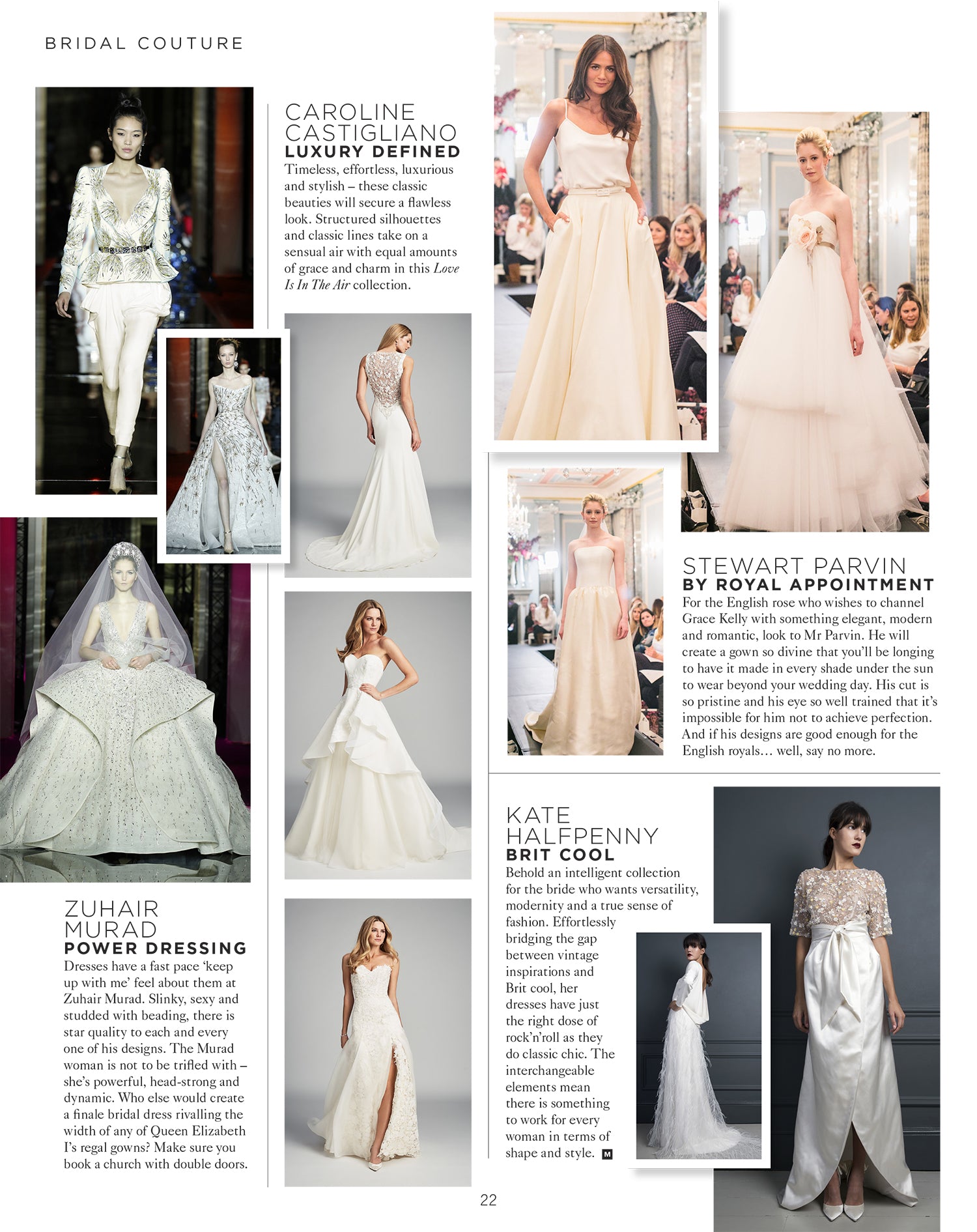 To book an appointment in the flagship store call 0207 590 9120 or request an appointment here>