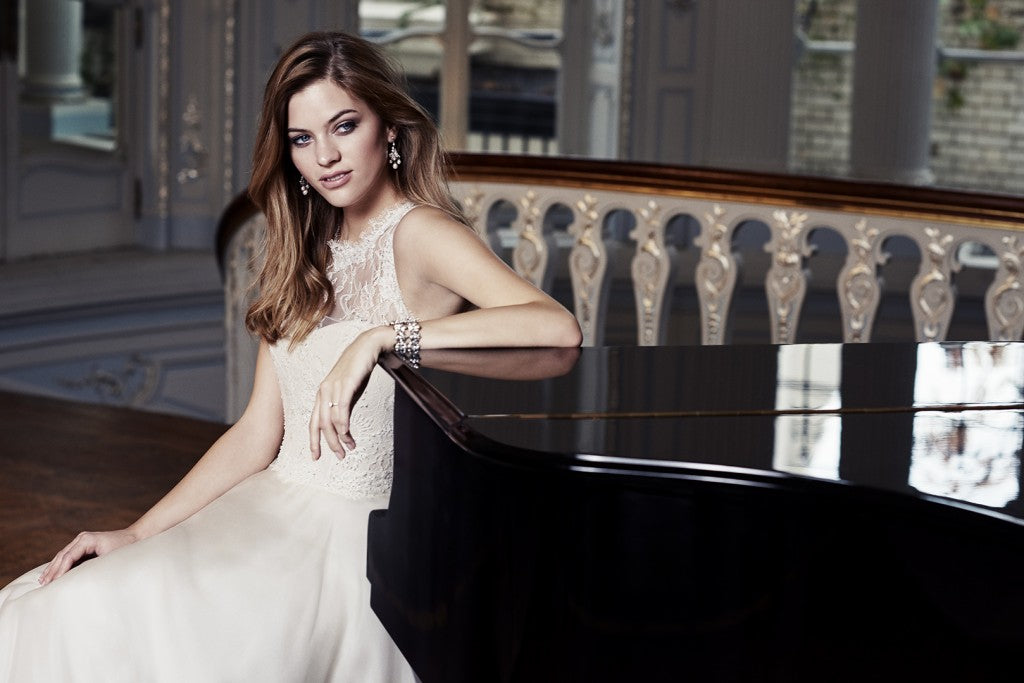 Not Long Now: The La Boutique Designer Wedding Dress Event – Chislehurst Kent – 21st March 2015
With less than one week to go, the preparations are being finalised, the Caroline Castigliano 2015Wedding Dress Collection is being prepared for La Boutique, Chislehurst in Kent and the Champagne is being chilled.
On the 21st March La Boutique will be opening their doors to a host of brides-to-be to view the exclusive Caroline Castigliano 2015 Opera Wedding Dress Collection. This truly is an insider opportunity for brides-to-be, their mums, bridesmaids and friends to be inspired, excited and blown away by the gorgeous range of designer wedding dresses showcased at the La Boutique store.
Get up close and personal with the new gowns and receive all the latest styling tips for 2015 in the comfort of Chislehurst in Kent's most stylish bridal boutique. Appointments are nearly full so call La Boutique, Chislehurst on 0208 295 4888 to book your place or use the contact form which can be found at this link!
Join the team at La Boutique in Chislehurst, Kent for an exclusive day with the Caroline Castigliano Wedding Dress Collection & Enjoy a glamorous day as a pampered bride-to-be. Make sure you RSVP if you wish to attend the event. Book first to avoid disappointment by calling 0208 295 4888 or fill in a booking form here.