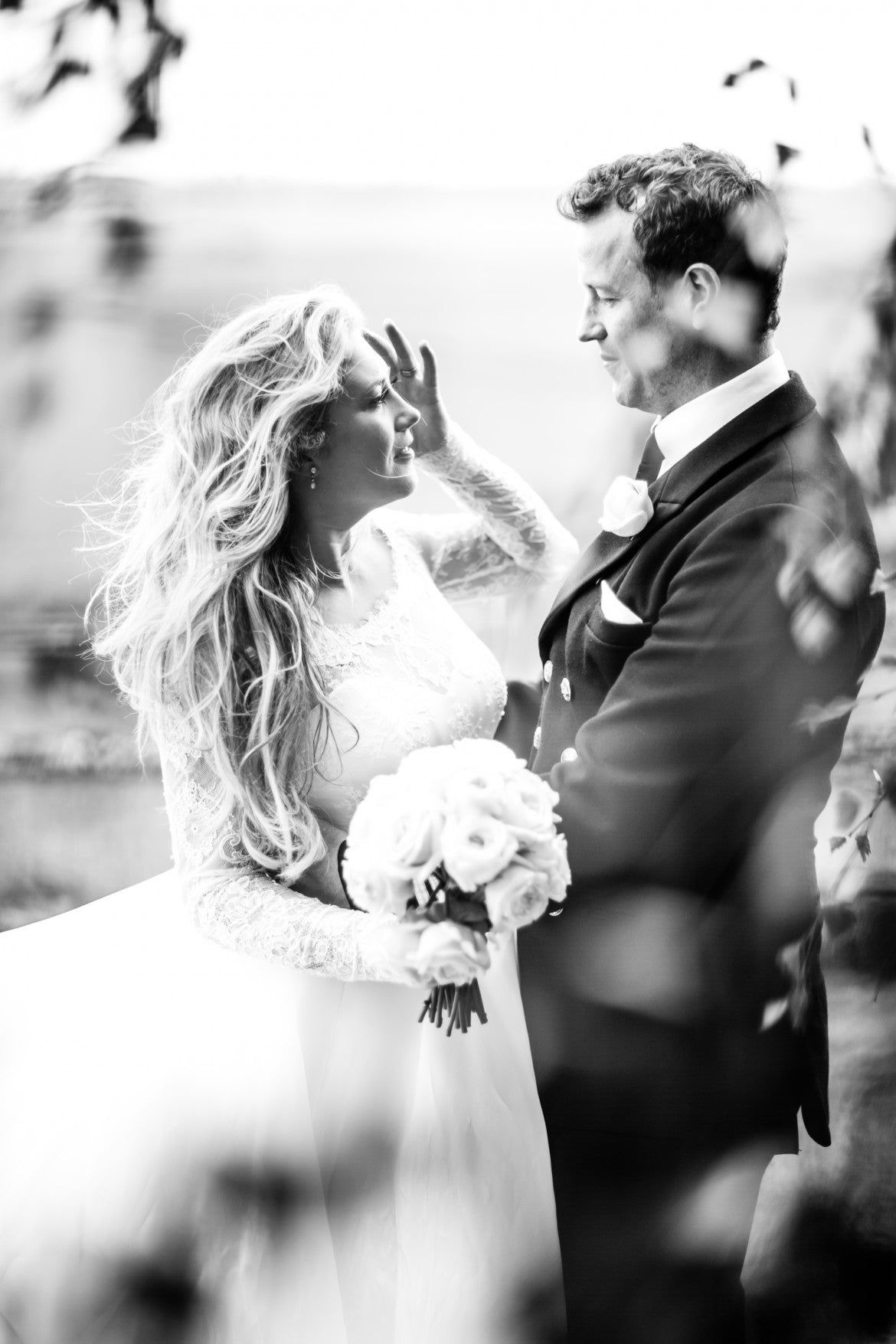 Kendra and Joshua's Beautiful Traditional English Wedding
Brides Event Director Kendra Leaver married RN Lieutenant Joshua Rylah, at St Mary's Church in Rye, East Sussex followed by a reception at her parents' house on 3rd September 2016.
The couple first met on Regents Street a few years ago, both heading out on blind dates they got chatting and decided to go for some dutch courage before their respective dates! The rest is history. 
Getting married at the bride's family home made the day even more special for the couple. They were involved from the start to finish in renovations and preparations for their big day. 
"From the bonfires, to the relandscaping on the JCB, to replanting, renovating the sheds, re-carpeting, redecorating, saving the roses for confetti, to even jet washing the patio – and then when we were married to see how beautifully it all came together with all our hard work, nothing could have been more special for us. We even found a Second World War bunker in the grounds, which we used as a gin bar!"
Marrying a naval officer meant it was a very trad English wedding. We had a military exit out of the church, London buses to transport guests to the house and we only used English suppliers.
How did Joshua propose?
We had a private tour in the Tower London of the Crown Jewels before heading to the River, where there was a Police Rib waiting to take us down the Themes. As we came under Tower Bridge, Josh asked me to marry him. Luckily I said yes, as we had all our family and friends on HMS President Jetty waiting to celebrate with us!
What did you love the most about your Caroline Castigliano designer wedding dress? 
It was actually the first and only dress I tried on, it was for me, perfection. The cut, the structure, everything: it was more than I could have ever dreamed of. Working at Brides Magazine, we are surrounded by absolutely gorgeous gowns day in, day out (how do you even know where to start!). Interestingly, it made my decision even easier, and so it turned out that the first dresses I tried on was the one I fell in love with (and no regrets despite all those visits to the fashion cupboard!)
I started off with the lace shrug for the church, which then came off for the Wedding Breakfast. The way the dress moves, it is called a 'cloud' for a reason, it almost seems fluffy when it moves. It was perfection. The corset also made my waist as small as possible but ensured I still had a womanly shape.
Working as Events Director at Brides you are constantly planning wedding events. Did that make it really easy to plan your own wedding?
Working in events in the bridal industry for Brides Magazine you naturally are going to come across some great names in industry and working with them you know what is going to suit you for your big day. It also allowed me to be a bit playful without getting too stressed, so I was in a very lucky position to know what does and doesn't work.
What was your favourite moment of the day?
Walking down the aisle at the St Mary's Church and seeing Josh's face was the most magical moment of my whole life. It really brings it home how special it was what we were doing, and how special marriage is. For us, being in such an old beautiful church, full of so many memories, filled with everyone in the world we love most and saying our vows – nothing is more special or magical than that moment.
Any tips for brides-to-be?
If you are getting married at home do think about how will you fill the marquee! Remember the marquee is a blank canvas, you need to think about how you will fill it with colour and substance. Throughout our marquee we had seven "tall" guest designs – a bespoke flower tree is to be placed in the center of each "tall" table, bursting with flawless silk and real roses, creating a rich canopy over a gild gold "truck" of intertwined, hand painted branches and sticks. We couldn't afford to do all roses so used a combination of silk and real to give them the impact that the room needed,
Also if you are getting married at home think about how the garden look at the time of year you are getting married? We ended up replanting a lot of the garden to ensure as many roses were in bloom for September as possible, a few days before we brought in a ton of fresh lily's but only two days before as not that many flowers are in bloom in September (when we got married) so you need to think about ways in bringing a bit of colour and pop to the setting.