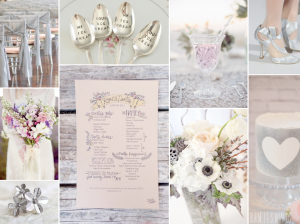 Inspiration For Your Big Day- Where to look online
It can feel a little overwhelming when you start to search online for your wedding day inspiration. You've already got your own ideas, family members and friends are throwing all sorts of ideas at you too….
So where do you start and how do you sort it out?
Well we've got some sites of our own that we want to recommend, some you'll be familiar with and others might just help you find 'the perfect XYZ' whether that's colour scheme, flower arrangement, dress, venue etc.
If you've got some favourites too then please don't hesitate to share them with us in the comments box below!
PINTEREST
Possibly the best visual inspiration board out there, the fact that you can create different boards for different aspects of your wedding also means that you keep things nice and organised, here are a couple of our favourite Pinterest boards for you to follow:
http://www.pinterest.com/eventsbeyond/wedding-colors-themes-inspiration-boards/ 
With nearly 2,000 PINS on this board you're bound to find something that inspires you.
For Wedding Invitation inspiration:
http://www.pinterest.com/signella/wedding-invite-inspiration/
There are so many Wedding Invite Inspiration boards out there though, we would advise you to check out a few.
Wedding Flower Ideas:
http://www.pinterest.com/nmmm/wedding-flower-inspiration/
These are just a few of our favourites, but there are so many out there- don't forget whenever you see something you like (even if it's not for sale in the UK) bookmark it, save it, copy and paste it somewhere so that you can come back and review it at any time. It's an awful feeling when you can't stop thinking about that floral arrangement and yet you can't remember where you found it online.