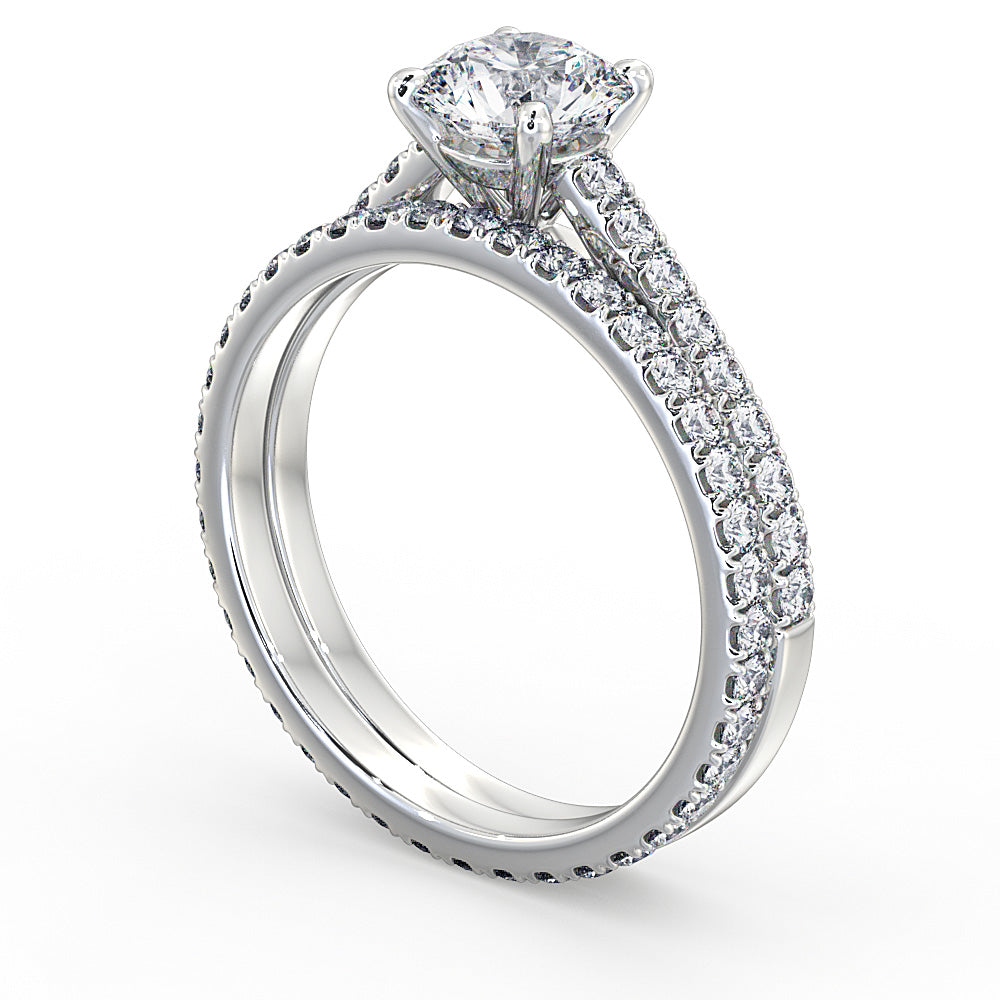 How to choose your wedding rings
Your wedding ring is a piece of jewellery that you will wear every day for the rest of your life. Whether you want a traditional band or something more unique, it pays to spend a bit of time finding the perfect one (just like with your designer wedding gown).
To help you make the right choice, we sat down with diamond expert Neil Duttson from Duttson Rocks who shares his top tips.
What's your top 3 tips for couples looking to by their wedding rings?
Firstly, make sure that the metal of the band is the same as the engagement ring. The reason for this is: if your engagement ring is platinum, which is a very hard metal and your wedding ring is 18 carat gold, which is softer, then over time the gold ring will start wearing away more quickly than the platinum.
Secondly, don't be scared about adding diamonds to your wedding ring! If you do, I would suggest having diamonds all the way around rather than half way as otherwise when it moves naturally on the finger the wearer will constantly be spinning it back to ensure the diamonds are on show.
Finally, it's always good to have a plain wedding band as backup (which you can have blessed at your wedding ceremony). A lot of girls like to wear their wedding rings whilst on the beach, playing sport etc. and a plain band is a lot less expensive than a diamond band should it be lost!
What is the difference between the metals and what is the most popular one today?
Platinum or 18 carat gold is most commonly used in the Western world. Platinum is a harder metal which looses its lustre over time but is very easy to polish back to its original shine. Gold is a softer metal and comes in many colours; Yellow Gold, White Gold, Rose Gold and also the less common Green Gold.
White metal tends to be the most popular however, Rose Gold has started gaining a lot of popularity recently.
What is your most popular style?
Our 1.8 or 2mm which is a narrow band with a full set of stunning round brilliant diamonds.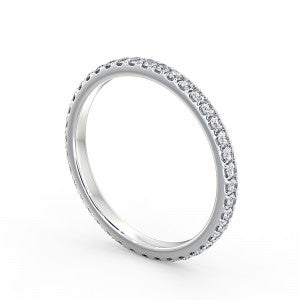 Do you see any trends in engagement and wedding rings for 2017?
I personally believe that engagement rings should be timeless therefore predicting trends is tricky. However, we do make a lot more vintage style rings at the moment and I have also noticed a surge in diamond rings featuring different coloured diamonds, for example a halo ring which has a classic white centre stone surrounded with pink diamonds as the halo.
I think that the 'art deco' or earlier vintage era style ring will continue to gain popularity in 2017.
Do you have to wear matching wedding rings?
Not at all, although some couples like to match. I am currently making a 4mm flat court ring in yellow gold for a groom whilst his fiancé is having a full baguette diamond wedding ring made in platinum to fit nicely with her stunning deco ring.
How far in advance should you order your wedding rings?
We can make wedding rings relatively quickly. However, I would suggest deciding on them fairly early as it's one thing that the groom can tick off his list.
Read more wedding planning tips here>