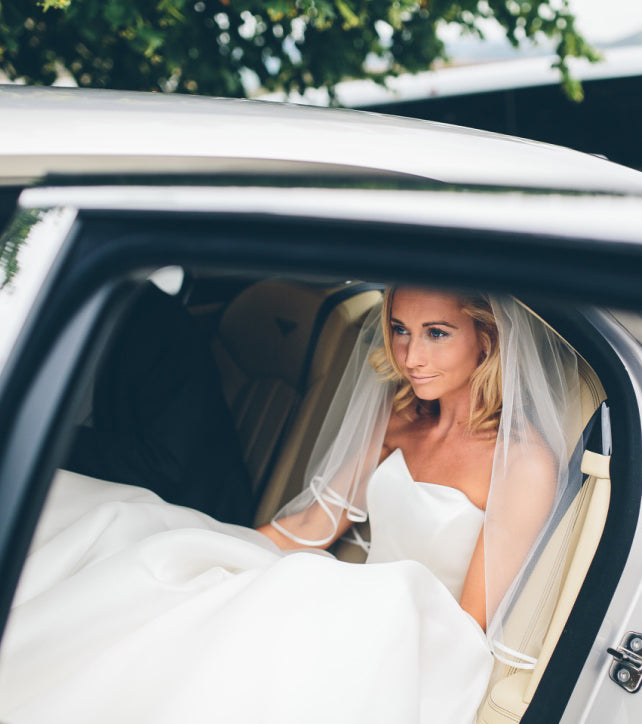 Charlotte & Henry's Cheshire Wedding
Castigliano bride Charlotte married Henry Watkinson on the 19th July 2014 in a beautiful ceremony at St Michael and All Angels Church followed by a reception in Charotte's family home Mottram Old Hall, Cheshire.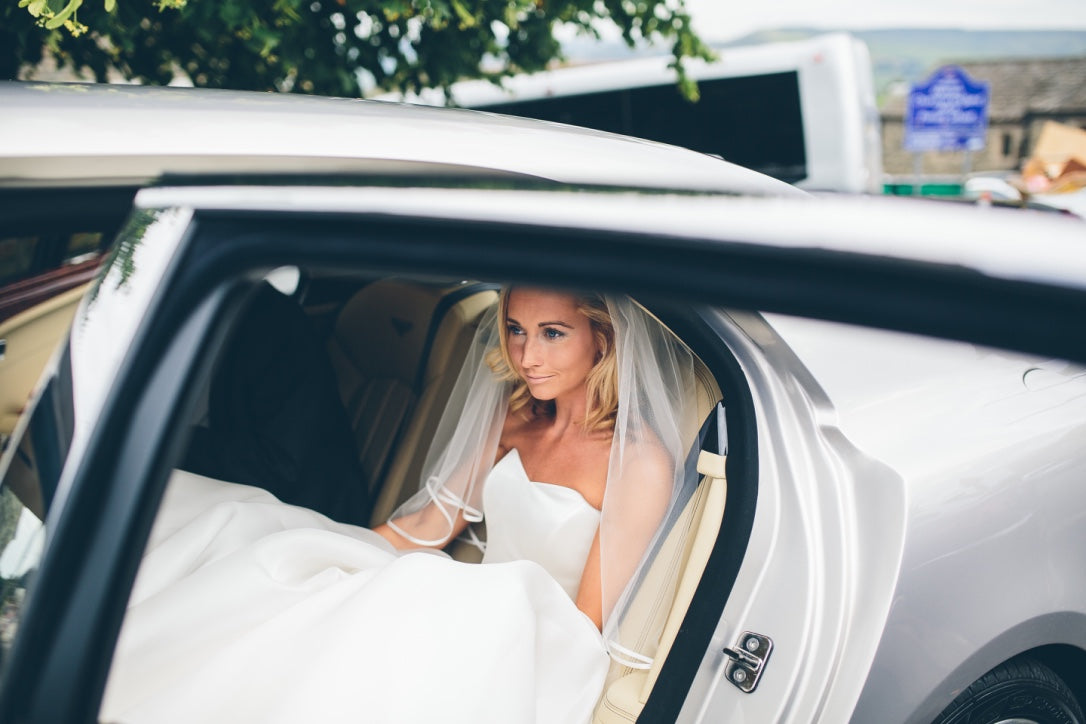 The bride looked stunning in the Caroline Castigliano Belle wedding dress. Charlotte choose the Belle as she loved the "swoosh" of the dress and says it reminded her of a dress she loved in the film, "The Runaway Bride" when Julia Roberts was particularly taken by a dress that swung like a bell and she felt her dress did exactly that. Along with the beaded sparkling belt it made her feel very special on the day. The bridal bouquet had vendela cream roses with an apricot hue.
Having always dreamed of marrying at home Charlotte started wedding day with champagne and croissants with her family and chief bridesmaid. She says; " I was so incredibly excited but at the same time I felt surprisingly calm and collected (not at all what I had imagined I would be like). I wanted to take in as much of the day as I possibly could – from the beginning to the end. Once we were all ready, I could not wait to get to the church, for the first time in my life I was early! I entered the car with butterflies in my stomach and my granddad held my hand all the way on the very short journey that was to the church. Seeing my husband to be was the most wonderful feeling…I wanted to run down the aisle to see him".
The ceremony was followed by a champagne reception,a three course meal, speeches and dancing.
Charlotte's tip for brides to be is" Try to take in as much of the day as possible because it goes too quick".
Charlotte would like to thank: First and foremost, my family, the vicar, the florist, the catering company, Mahood Marquees,  Suzanne from The Frostery who made the wedding cake, our wonderful photographer Liam Crawley and Caroline Castigliano for designing the dress of course!