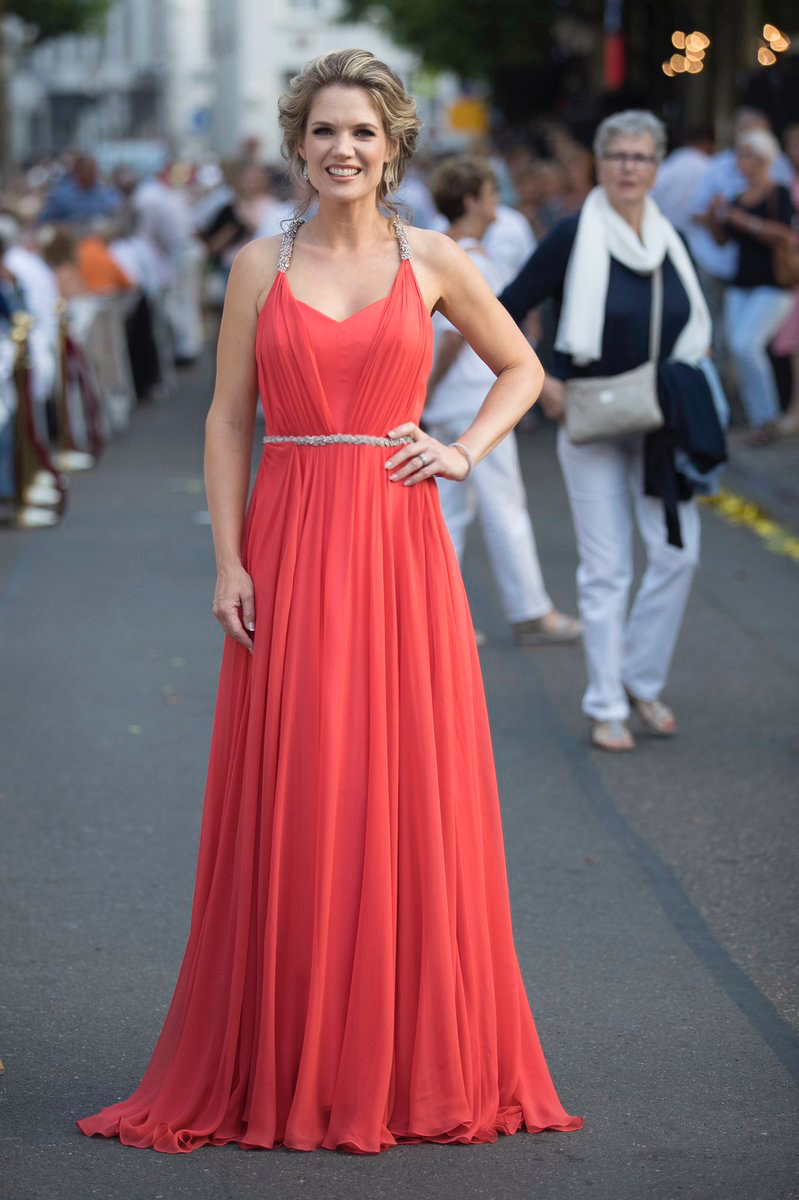 Charlotte Hawkins in Caroline Castigliano
Charlotte Hawkins looked stunning in a bespoke beaded coral chiffon Caroline Castigliano designer evening gown as she hosted André Rieu annual Maastricht concert, shown in cinemas this weekend.
Known to millions as 'The King of Waltz', André Rieu is one of the world's most popular music artists. His legendary annual Maastricht concert is the most eagerly anticipated cinema event of the year, last year setting new box office records in several countries. Set against the stunning medieval backdrop of the town square in André's Dutch hometown, the spectacular Maastricht concert features the maestro in his element, along with his 60-piece Johann Strauss Orchestra, sopranos, tenors and very special guests.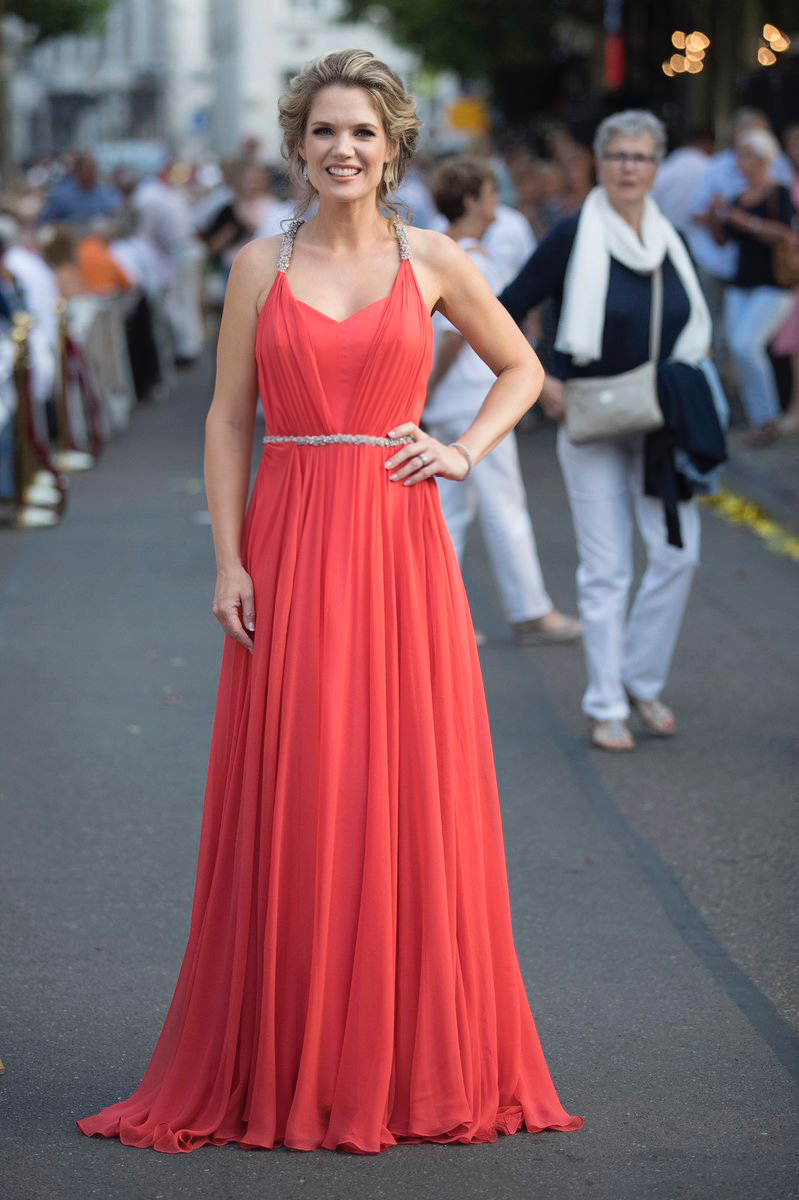 Tickets can be booked here>
Click here to view more designer evening wear >