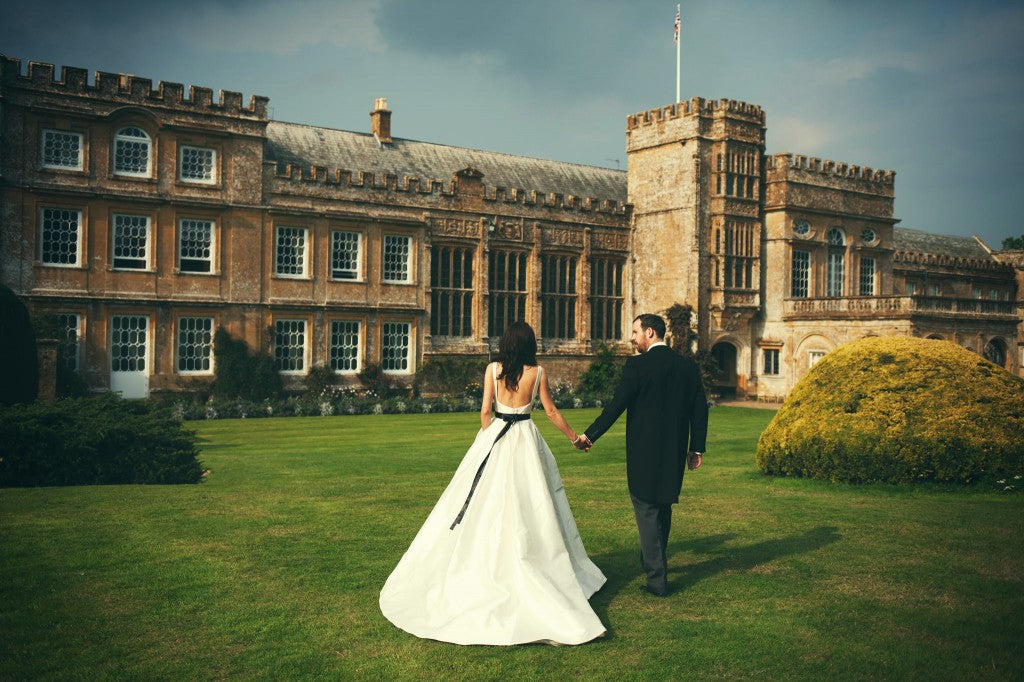 #CCBrideoftheWeek – Kimberley Coggans
Our stunning #CCBrideoftheWeek is Kimberley Coggans, she found her dream dress in our Boutique Wedding Dress Store in Knightsbridge, after searching for her couture Wedding Dress she found our Caroline Castigliano Laila gown to be the perfect gown. Here's what she had to say:
"Jamie and I married on the 6th September at Forde Abbey in Dorset and I was lucky enough to wear the Caroline Castigliano Laila gown in zibeline silk. It is a stunning dress and an absolute dream to wear – we definitely need to renew our vows so I can wear it again!
We worked to a theme of classic elegance for our wedding. The venue itself was stunning and lead the way! 

I had spent almost a year looking for the perfect dress and had given up hope of there being a 'one' for me, but Laila proved me wrong! I'd tried a Caroline Castigliano dress on at a stockist near my parents' home and loved the quality of the fabrics and the exceptional detail and then spotted Laila at a wedding fair. Desperate to try it on, I booked an appointment at the Knightsbridge store and as soon as I stepped into it, I knew it was the perfect mix of drama and classic simplicity. The pockets sealed the deal!

I cannot thank your team enough, especially Branca and Veronica, for all their help and support and, of course, to Caroline herself for designing such a beautiful gown. With their guidance, I found the perfect accessories and customisation to make it my own."

The photography, as you will see below, is absolutely stunning and was captured by Rachel Hudson. If you're in need of some Bridal or Wedding Day Inspiration then head to her website: www.rachelhudson.co.uk).