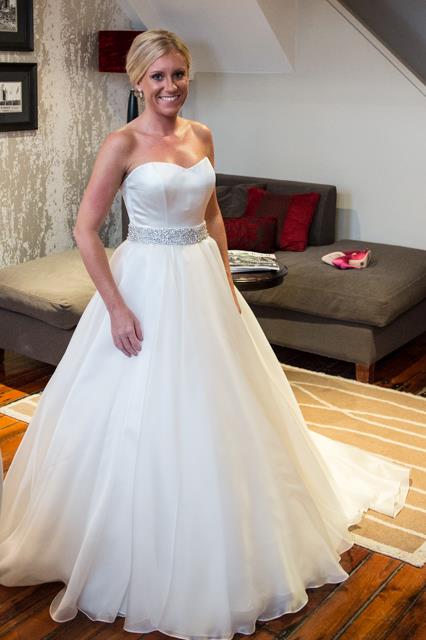 #CCBrideoftheWeek- Claire Goodman
Are you a #BridetoBe looking for wedding inspiration? Look no further than our stunning #CCBrideoftheWeek….Claire Goodman!
Claire was married this September to her husband Chris and she's sent us lots of gorgeous photos of her on her special day. Here's what she had to say about that memorable event AND getting her Bride Gown made at Caroline Castigliano's…
"My husband's name is Chris, our wedding was on Saturday the 6th September 2014 at the Great John Street Hotel in Manchester.
The main highlights from the day were having our frenchbulldog there for the whole day/night, a relaxed rooftop BBQ after the ceremony and booking all of our friends and family to stay over at the hotel so we could all dance into the early hours.
The team at CC are amazing they are all out and out professionals. So helpful and efficient. They even popped their pumps on to help us flag a taxi when we collected the dress. The attention to detail given was excellent, even altering my bra to ensure the dress looked pristine! I can't thank you all enough!"