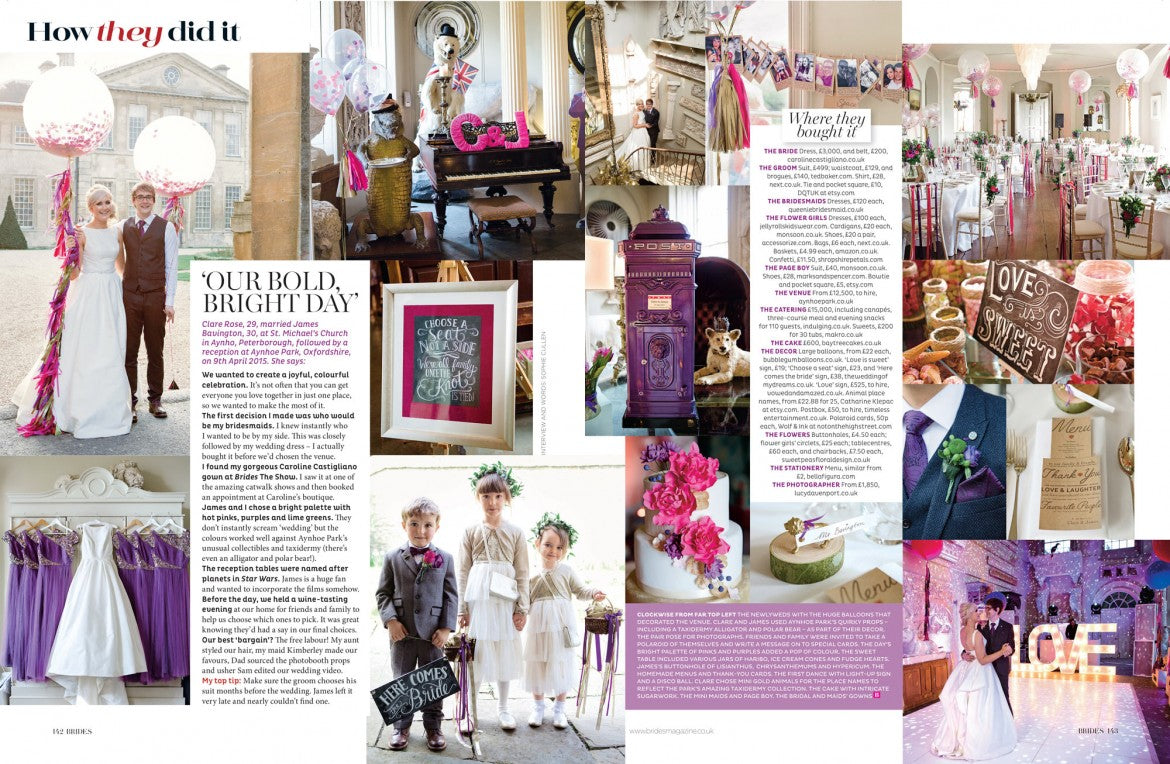 Caroline Castigliano featured in BRIDES Magazine
Clare Rose, 29, married James Bavington, 30, at St. Michael's Church in Aynho, Peterborough, followed by a reception at Aynhoe Park, Oxfordshire, on 9th April 2015.
Clare picked her Castigliano dress before she had picked the venue, having spotted the dress at the catwalk of Brides The Show and immediate made an appointment.
The couple picked a colour palette of hot pinks, purples and limes to go with the theme and the setting of the venue.
Congratulations to this couple on their beautiful wedding.