The English Heritage collection reflects traditional wedding style, imbued with Caroline Castigliano's signature modernity.
Drawing on tradition for inspiration, these designer wedding gowns are at once classic and contemporary. Immaculate draping creates sleek lines; opulent detailing offsets clean silhouettes. Fabrics include intricate gathered and embroidered lace; sleek silk satin faced organza and minimal silk zibeline.
From understated chic via minimal cuts and flawless lines, to elaborate lace embroidered with exquisite hand beading, this collection of designer wedding dresses celebrates the rich history of British luxury bridal design.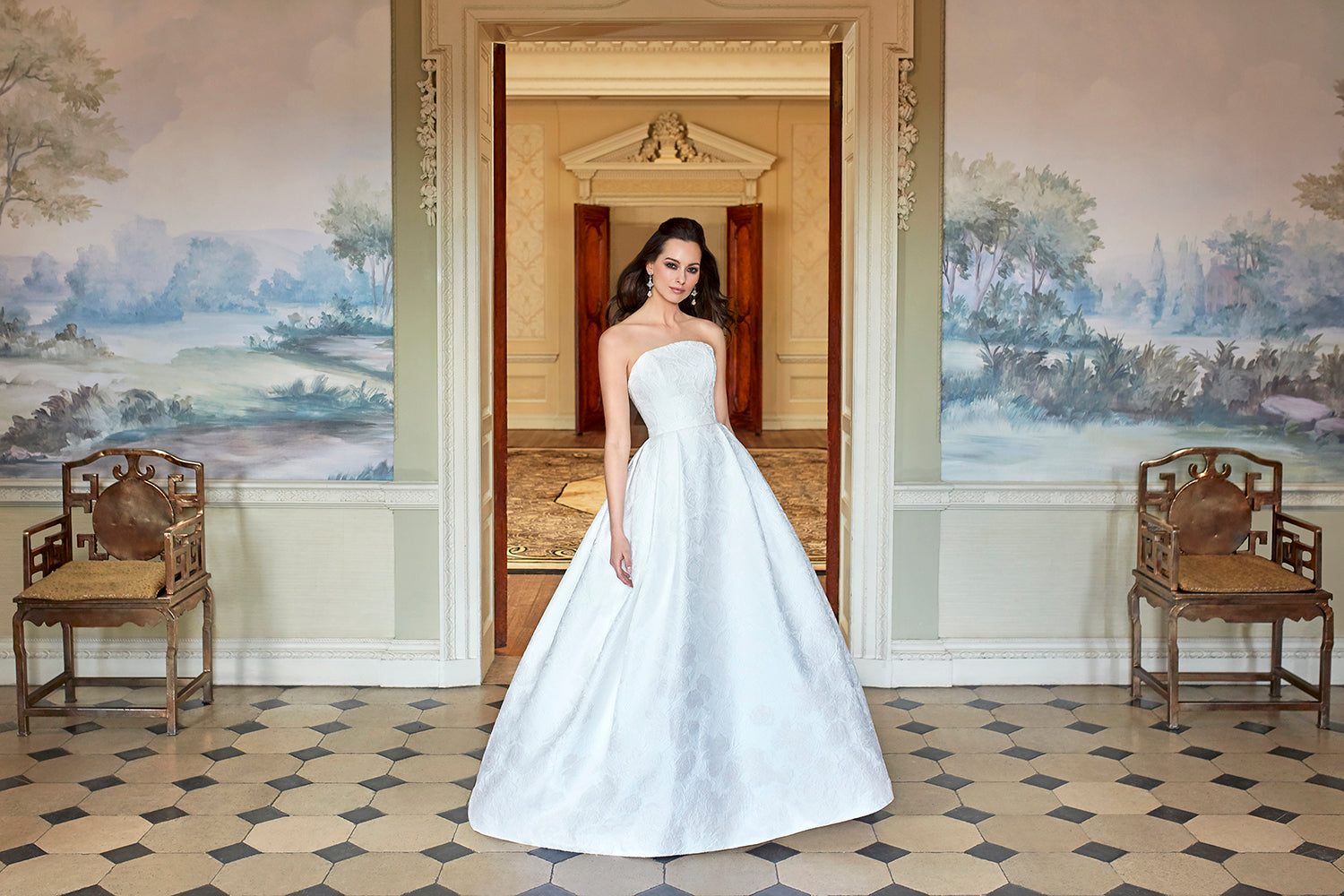 EXPECT PERFECTION
Castigliano Gowns
Dive into the world of Caroline Castigliano, where classic couture meets modern glamour. Envisioned with the passion to harmonize timeless elegance with chic allure, Caroline's collection is a testament to her dedication to redefining luxurious gowns for the contemporary woman. Every piece in this collection tells a story of its own – merging feminine sensuality with contemporary design aesthetics. Indulge in the richness of sumptuous fabrics, the delicate allure of modern laces, and the intricate beauty of the embellishments that adorn each gown. This is more than just fashion; it's a statement of luxury with a touch of modern style. Welcome to Caroline Castigliano's vision.
VIEW GOWNS