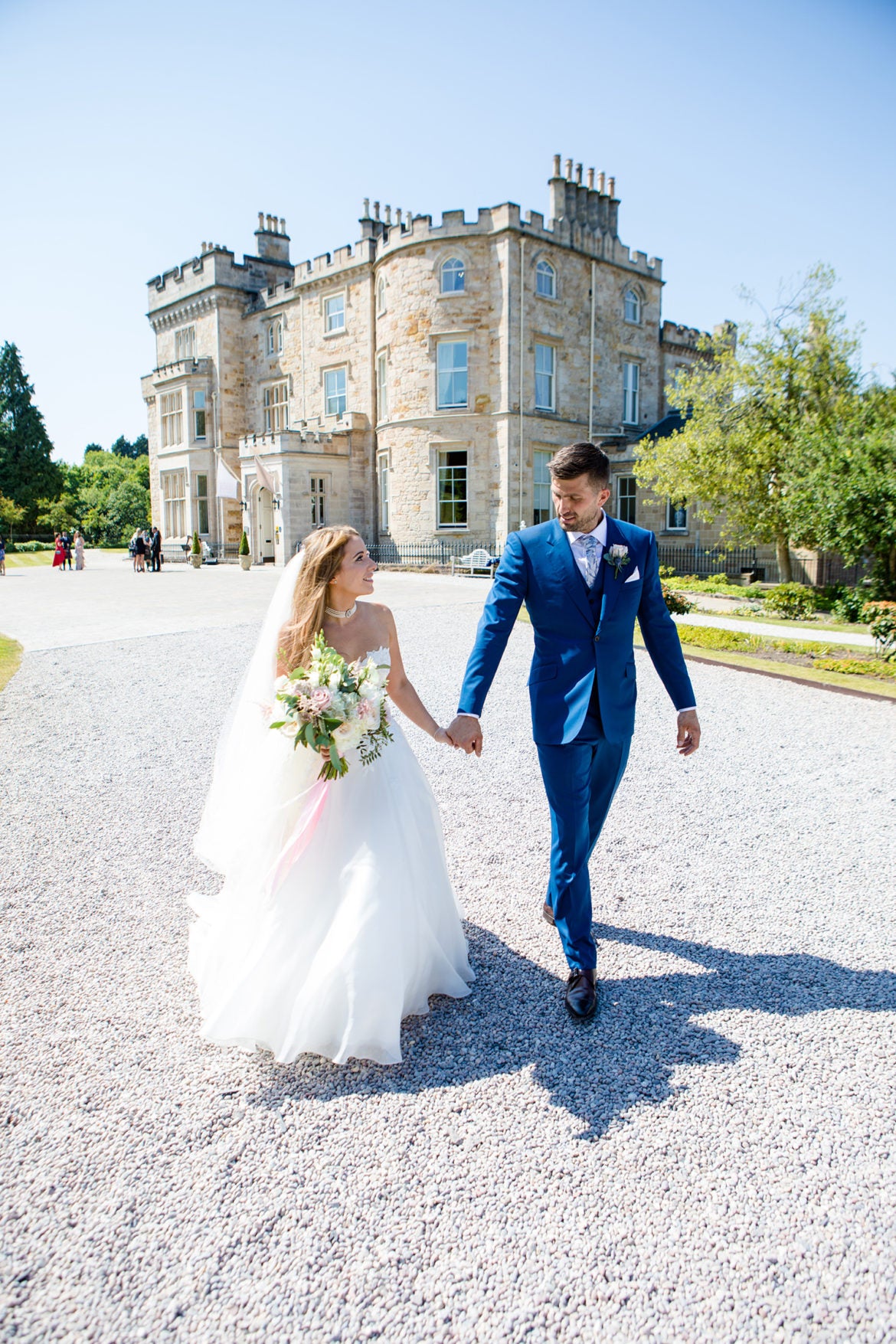 Hollie & Marks beautiful castle wedding
Our June Castigliano bride Hollie, and husband Mark, were married against the dramatic backdrop of a castle in Scotland.
Hollie's family herald from Scotland, so it was important for her to be married there, having always aspired to get married in a castle, finding a castle there that had the right mix of 'fairytale' and feeling of home they wanted made their day all the more special.
Marks unforgettable proposal to Hollie was celebrated with champagne as they relaxed in the Blue Lagoon in Iceland.  While the backdrop for their engagement was blue, for their wedding they chose a more neutral palette of gold and blush, against white.
"I have never felt more special, beautiful and powerful as I did when I stepped into my Caroline Castigliano luxury wedding gown and finished it with the exquisite veil".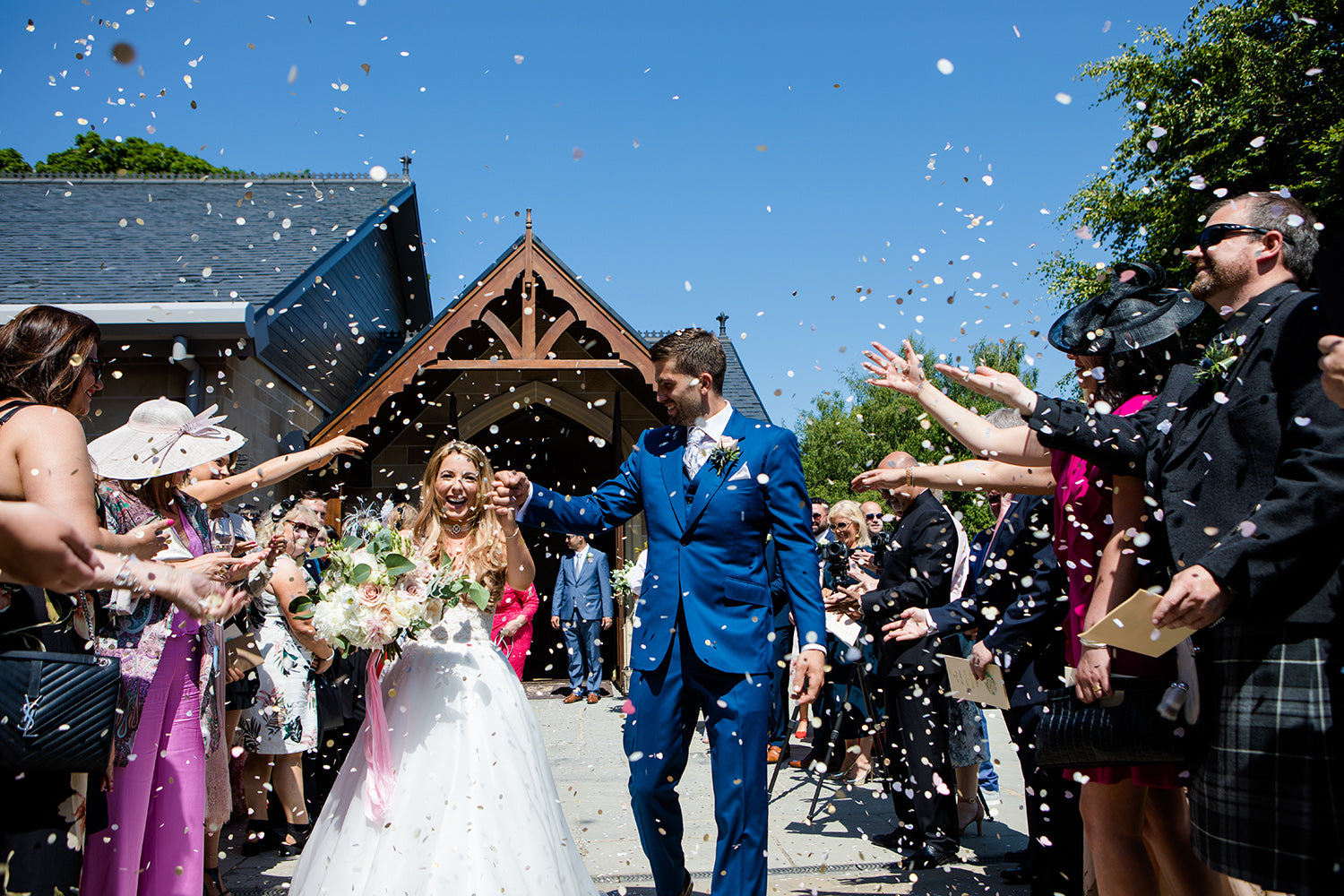 How did you feel in your Caroline Castigliano gown? 
"The dress made me feel like a real princess for the day the way it fitted was so perfect.  I just need to find an occasion to wear it again!"
What did you enjoy the most about your Caroline Castigliano experience?
"The dresses are all stunning I was expecting the first appointment to be overwhelming, but the team were so professional, put my mind at ease, and I could not have felt more special, I wish every bride could have this experience"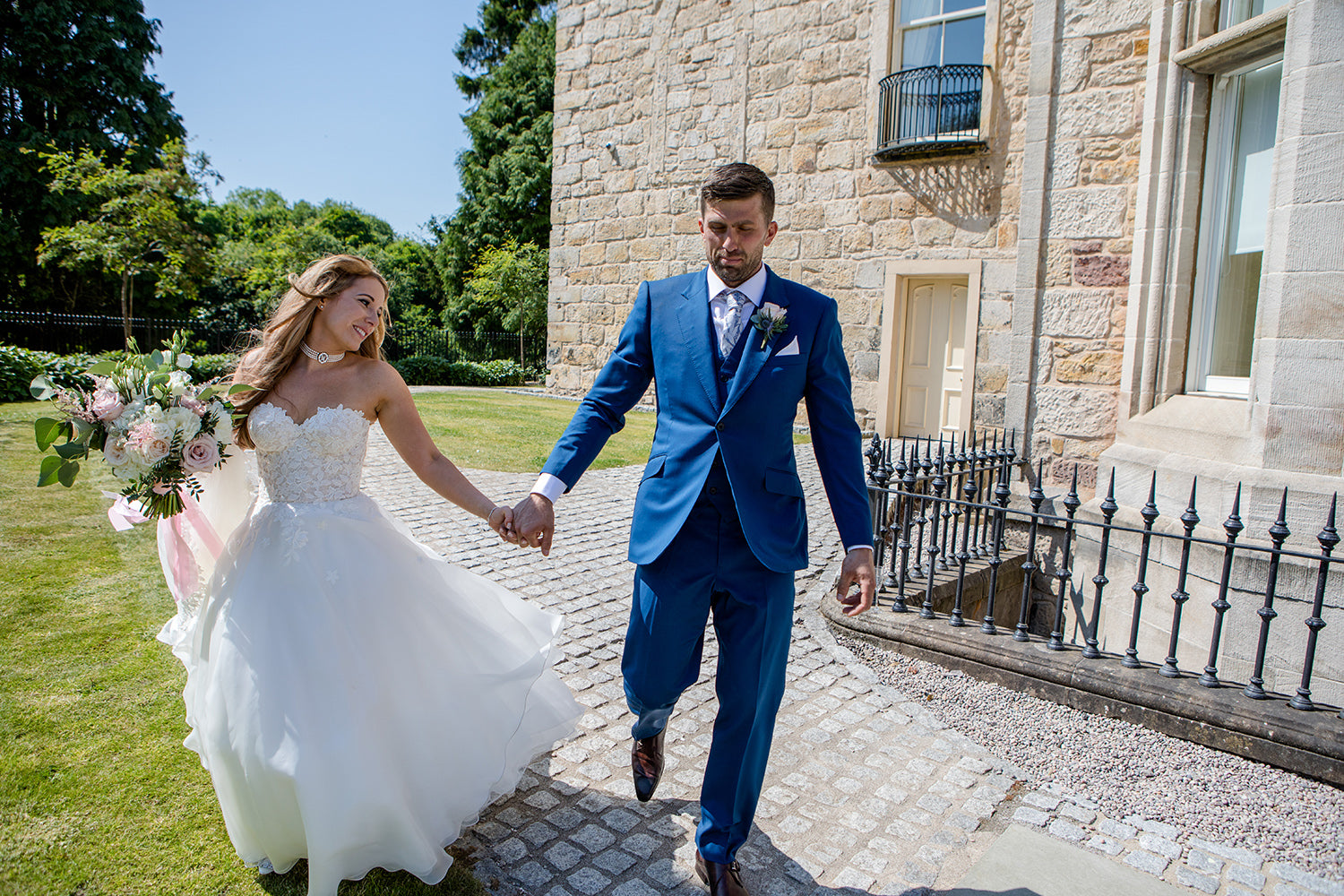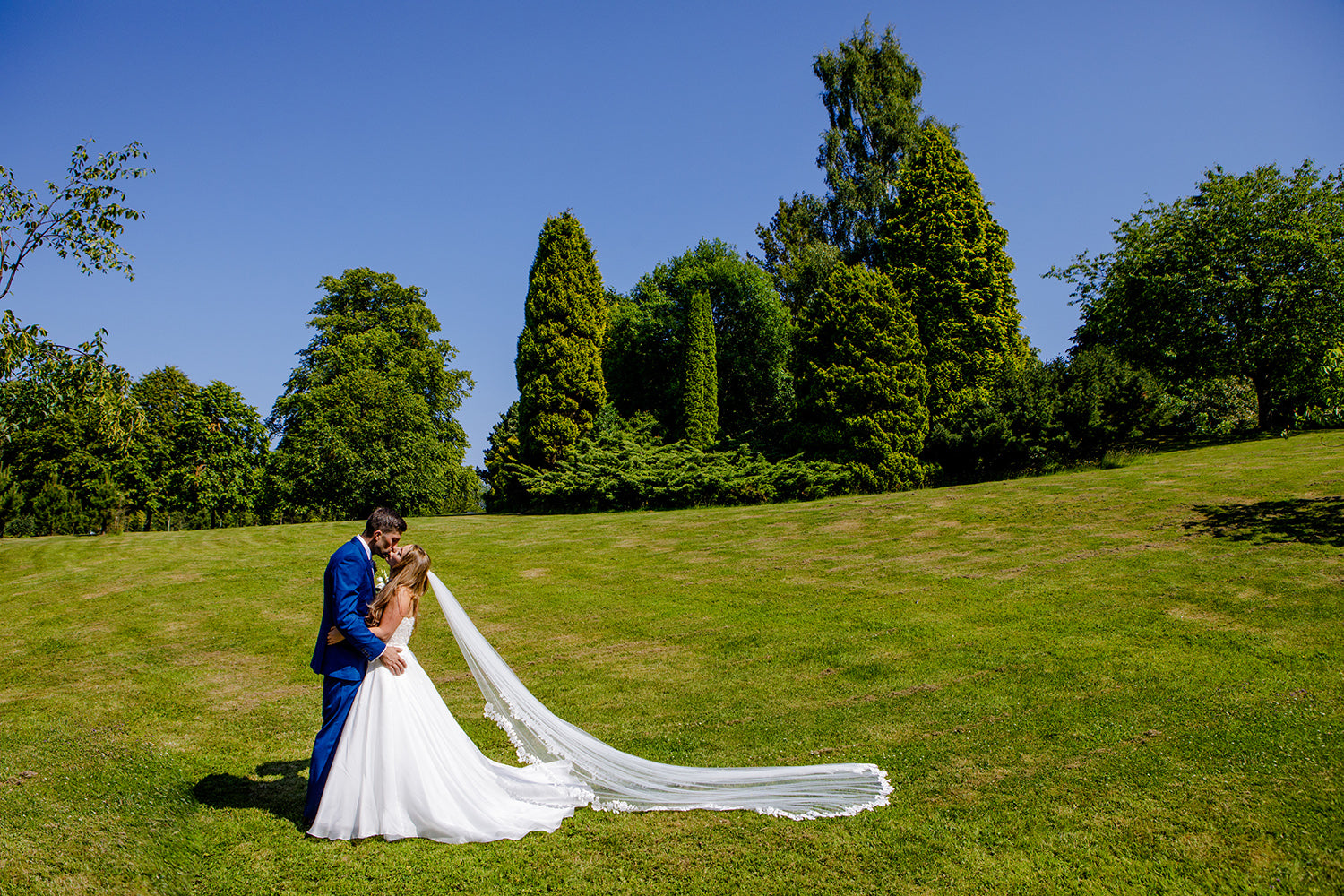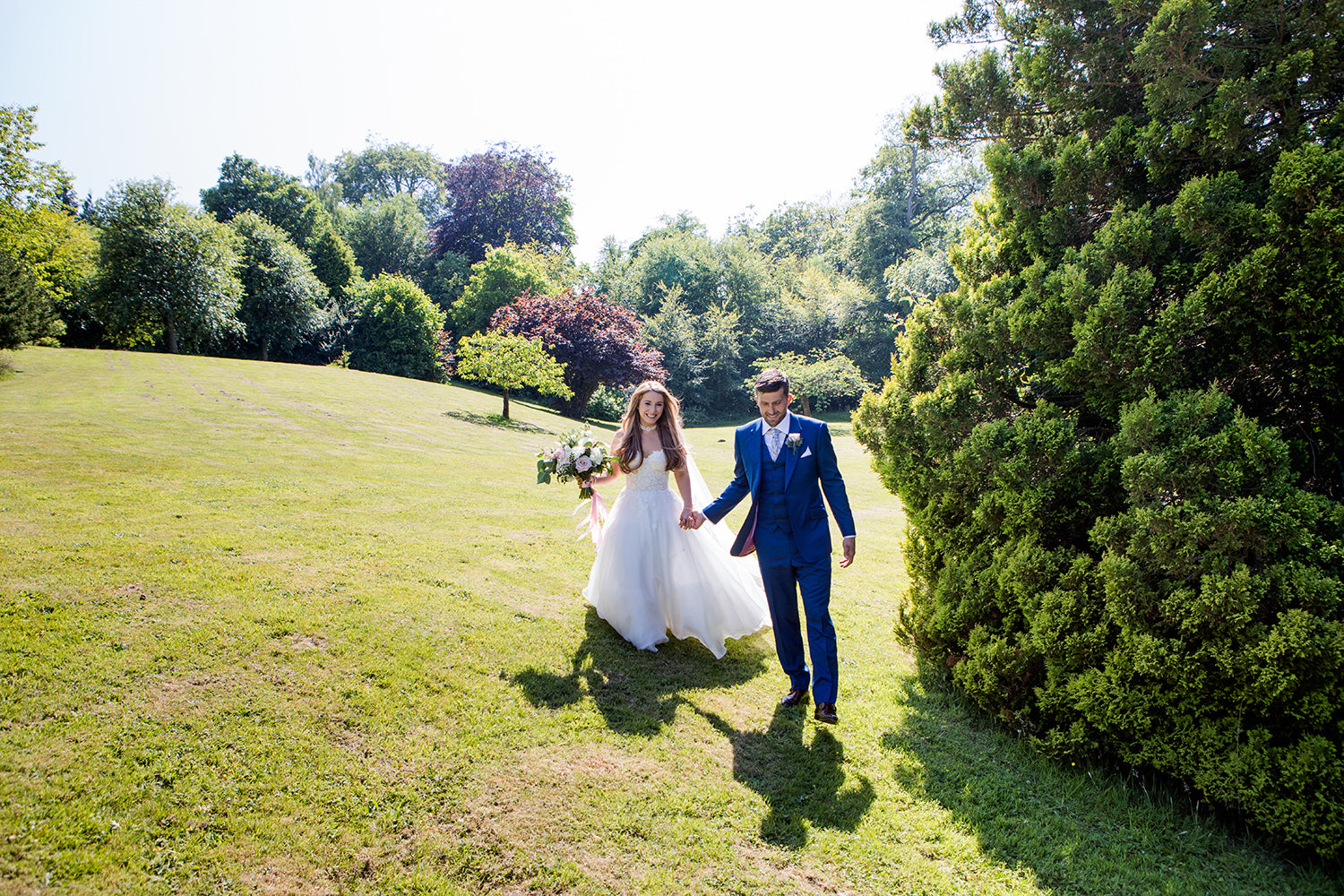 Hollie and Mark would like to thank:
Photography: Archibald Photography 
Florist: Betty Bluebell
Venue & Caterer: Crossbasket Castle
Cake: Rosewood Cakes
Wedding stationery: E Collection
Brides Shoes: Manolo Blahnik
Grooms outfit: Cad & The Dandy
Hair/Make-up: Laura Gray