Tatler Wedding Guide
July 4th, 2019
The Champagne gown from the 2019 Collection 'Power of Love' featured in the latest Tatler Wedding Guide issue out now. View the collection here> …
Read More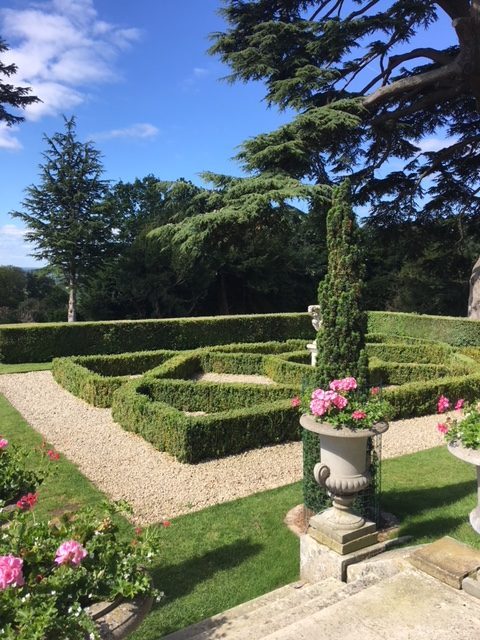 Caroline Castigliano Top UK Wedding Venues
July 1st, 2019
Welcome to the home of luxury weddings. With over 28 years' experience in the world of exclusive and luxury bridal, London-based couture wedding dress designer – Caroline Castigliano – has carefully curated a series of her insider hints and tips,…
Read More
Hollie & Altan's stunning wedding at Middleton Lodge
June 26th, 2019
Castigliano bride Hollie and husband Altan Riccardo were married at the beautiful St. Michaels and All Angels Church in North Yorkshire. Having discovered the Middleton Lodge online, Hollie instantly knew it was the perfect venue. As a professional hair and…
Read More
An Evening of Bridal Inspiration
June 11th, 2019
Caroline Castigliano hosted an inspirational wedding event for brides-to-be on Thursday 30th May at the Knightsbridge flagship store. Guests got to preview Caroline's new 2020 bridal collection, including evening wear gowns exclusive to the flagship store. Established British Family Perfumers,…
Read More
One1 Bridal Designer Day Weekend 15th -16th June
June 3rd, 2019
We are very excited to to announce that our fantastic stockist, One1Bridal in Cardiff will be hosting a Designer Day Weekend featuring the new 2020 Collection 'I Believe In Love' on the 15th & 16th June. Brides-to-be will have the…
Read More
Join us for an evening of bridal inspiration!
May 3rd, 2019
We are hosting an exciting event in our Knightsbridge store on Thursday 30th May. Enjoy champagne whilst we showcase the latest collection and meet Caroline who will be at hand to offer advice on how to find your perfect dress.…
Read More
Exclusive Spring Bridal Sample Sale
April 30th, 2019
Join us in our Knightsbridge flagship store for our Spring Sample Sale between 13th  – 18th May 2019 . On this unique occasion you can find luxury wedding dresses priced from £1100  – an amazing saving of up to 70%…
Read More
The White Room Designer Days – 5th-6th April
April 3rd, 2019
We are very excited to to announce that our exclusive stockist for the Republic of Ireland and Northern Ireland, The White Room, will be hosting a Designer Day featuring the 2019 'Power of Love' Collection on the 5th & 6th…
Read More
Caroline Castigliano introduces the wellness wrap.
March 22nd, 2019
At Caroline Castigliano we care about your total wellbeing. We have partnered with Beyond Medispa at Harvey Nichols, and health and wellness guru, Beathpod, for some lovely experiences when you book your luxury wedding gown at our Knightsbridge Boutique before…
Read More